IDC Research: Xiaomi, Apple Lead the Global Wearables Market in Q2 2017
by Anvinraj Valiyathara Sep 1, 2017 7:19 pm0
According to the latest market research on wearables conducted by IDC, the global shipments of wearables increased by 10.3 percent in Q2 2017 compared to the same quarter in the previous year. The market analysis also revealed that Xiaomi and Apple topped the list of companies for shipping the most number of wearable devices across the world.
IDC has revealed that between April and June, various companies such as Xiaomi, Apple, Fitbit, Garmin, Fossil and others together shipped total of 26.3 million wearables. According to the research firm, for the first time, the market basic wearables that do not feature any third-party apps fell as it me with a yearly growth of -0.9 percent in Q2 2017. On the other side, the market for the smartwatches running on Android Wear as well as Apple Watch increased by 60.9 percent in the same quarter.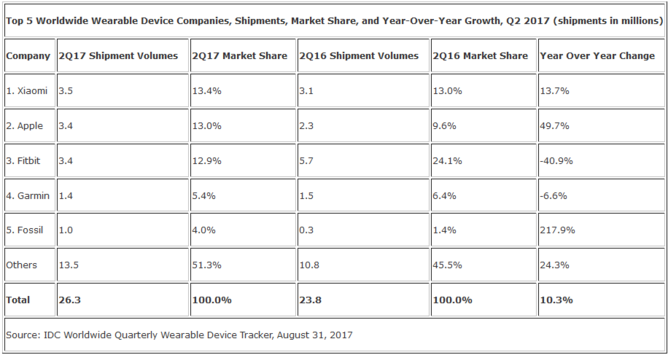 According to IDC Mobile Device Trackers' senior research analyst, Jitesh Ubrani, the market is now more inclined towards intelligent wearables that come with multiple features. The recent market trend suggest that GPS and health tracking capabilities have now become common features on new smartwatches. In the previous year, there were only 24.5 percent GPS enabled devices among all the wearables. However, now the percentage has increased to 41.7 percent.
By shipping 3.5 million units in Q2 2017, Xiaomi has grabbed the pole position in the list of top companies that manufacture wearable devices. The Xiaomi Mi Band fitness tracker that is priced around $20 is the bestselling wearable device from the company. With a year-over-year growth of 13.7 percent, it has allowed Xiaomi to gain a market share of 13.4 percent in Q2 2017.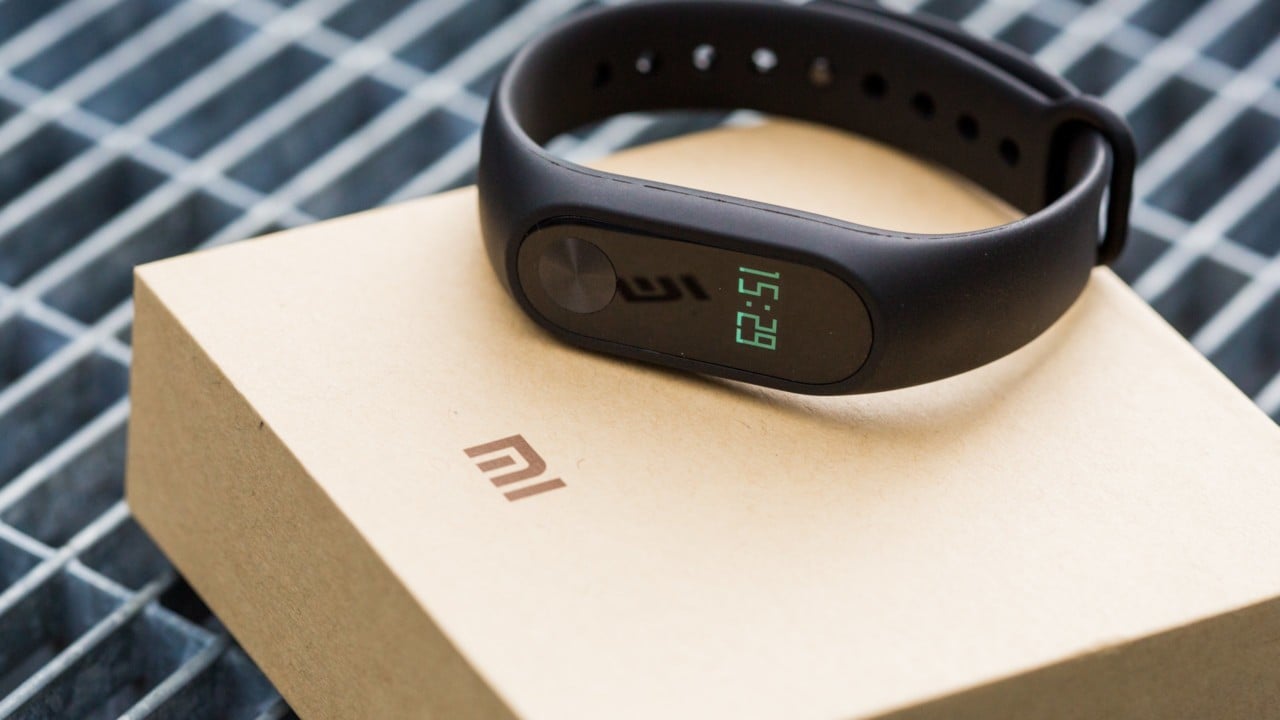 Read More: IDC Research: Worldwide Smartphone Shipments to Grow by 3% 2017, Gain 4.5% in 2018
Apple is present on the second position with a shipment of 3.4 million. It recorded a remarkable year-over-year growth of 49.7 percent, but has remained behind Xiaomi with a market share of 13 percent in the same quarter. The Cupertino company is expected to introduce an LTE enabled Apple Watch on Sept. 12 alongside the new iPhones. It is rumored to feature an embedded SIM that will its users to connect to VOIP services and web without tethering with an iPhone. The upcoming smartwatch from Apple would possibly allow it to get back its number one position in the wearables market.
Fitbit delivered the shipped the same number of wearables (3.4 million) as the Cupertino company, it could not surpass Apple. Sitting at third position, Fitbit gained a market share of 12.9 percent. In the same quarter last year, it had a higher market share of 24.1 percent. Fitbit has confirmed that it is widening is product catalog by selling smartwatches. It has already unveiled its first smartwatch called Fitbit Ionic.
Garmin and Fossil respectively shipped 1.4 and 1 million units in Q2 2017. Garmin held a market share of 6.4 percent in the same quarter, but now it has dropped to 5.4 percent. It has faced a year-over-year decline of 6.6 percent. Fossil's Q2 2017 market share is 4 percent. Considering the market share of 1.4 percent in the same quarter last year, it has met with a high year-over-year growth of 217.9 percent.
(source)