Amazon's Alexa and Microsoft's Cortana Become Buddies United Against Google Assistant
by Habeeb Onawole Sep 2, 2017 3:20 pm0
Amazon's Alexa is a pretty big deal. It is one of the most popular smart assistants and is available on a variety of devices and even cars too. Microsoft's Cortana on the the other hand is available on Windows 10 computers, phones, as well as the Xbox One. However, both giants have announced a partnership that will see the two assistants become buddies.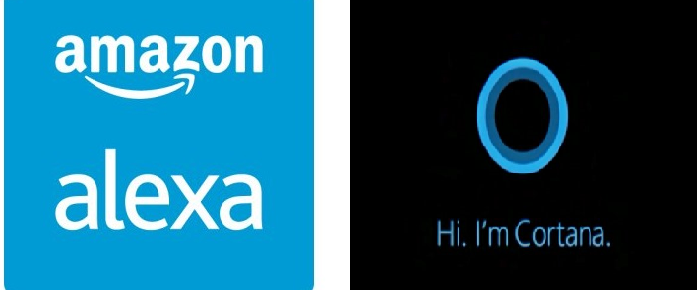 Cortana works mainly as a reminder while Alexa does so much more. It can answer questions, place orders on Amazon, and can also control smart devices like your lights. With the announcement it means you should be able to order that new Xbox controller on Amazon by calling up Cortana to open up Alexa or asking your Echo device to call up Cortana to check your work calendar. It is strange but I guess they have to make it work somehow.
READ MORE: Microsoft Transfers 500 Nokia Design Patents To HMD, Lumia Camera UI Included
Google on the other hand has added the ability to be able to shop on Walmart using the Google Assistant. So you can call the Amazon and Microsoft partnership a sort of take on Google and Walmart's alliance.
Do you use Cortana? Are you excited about it coming to Echo devices or about Alexa coming to Windows 10 devices? Let us know what you think in the comment box.
(Source)