Huawei's Latest Trademark Filing Is For A Selfie Toning Flash
Huawei has filed a trademark application with the European Union Intellectual Property Office (EUIPO) and the trademark is for a "Selfie Toning Flash".  The patent is yet to be spotted on the trademark office in China or elsewhere so it is safe to say this is an entirely new feature which would likely be hitting Huawei phones soon. The decision to file the patent in Europe could also mean Huawei may have intention of using the trademarked feature in Europe.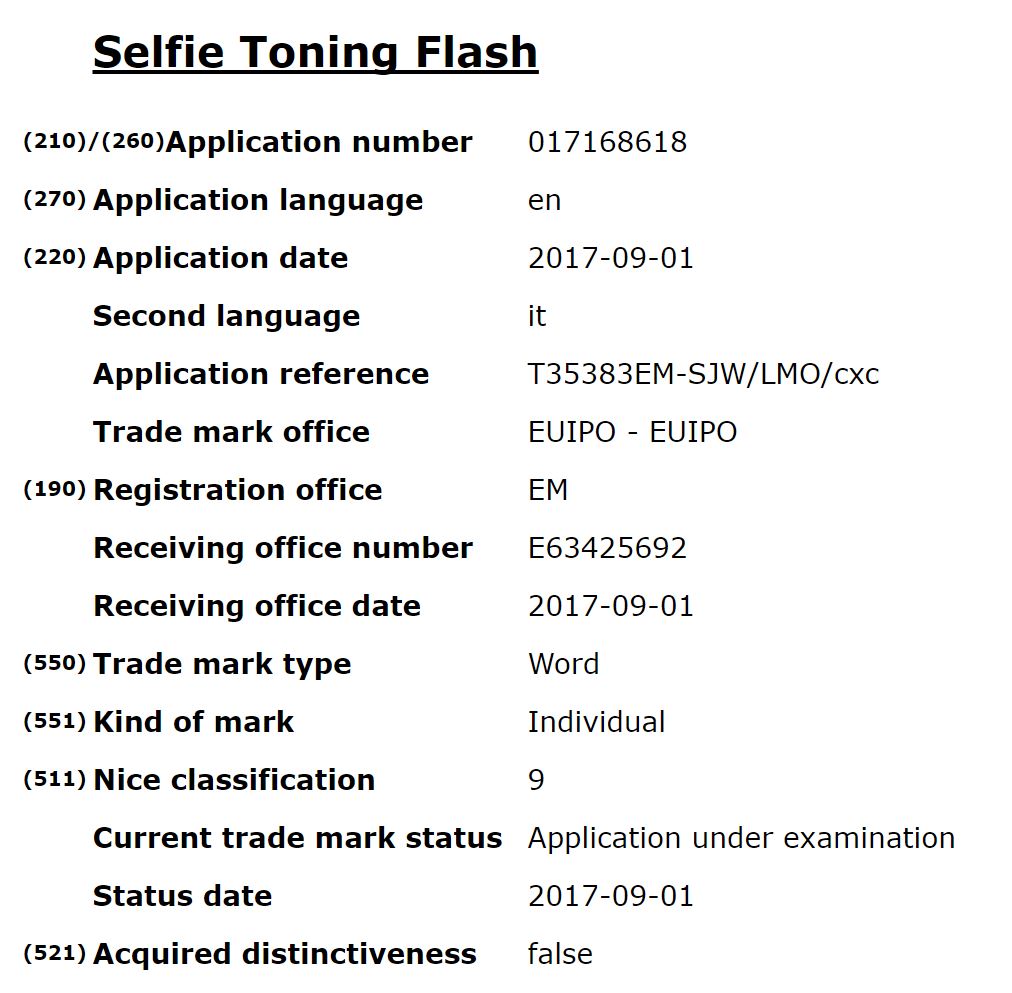 The trademark application didn't reveal much about the features of the selfie Toning flash but the name alone is suggestive that the feature would likely be related to the selfie camera. The term could mean Huawei is planning to include a soft flash along with the selfie camera or if the technology would involve using the display to provide the illumination.
Read More: Huawei Mate 10 Could Come With the Recently Trademarked EntireView Display
It is uncertain if Huawei would utilize the technology on the Mate 10 which the company officially hinted will launch on October 16. If indeed the feature would be available on the Mate 10, then we'll find out what it entails soon.
(source)