Owners of Defective Nexus 6P Units Are Getting Pixel XL Replacements
by Habeeb Onawole Sep 14, 2017 9:59 am1
The Nexus 6P was the last of the nexus line before Google killed it in favor of the Pixel. The phone which was made by Huawei had multiple issues key  ones being the heating issue with the Snapdragon 810 and a bootloop issue said to be hardware related and not caused by the software.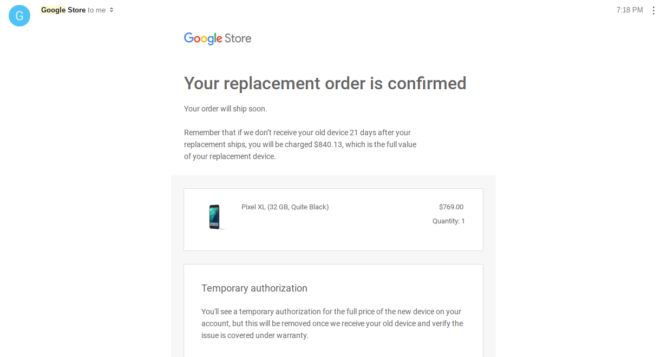 Google began offering replacement units to affected owners but seems to have run out of stock. And since Huawei has stopped making the device, Google has decided to offer a better replacement –  a spanking new Pixel XL.
Owners of faulty Nexus 6P units including those whose one year warranty has elapsed are eligible for the replacements. However, it is limited to those in the US, Canada, and the UK. The condition is that the screen must not be cracked neither should the phone have suffered water damage.
READ MORE: Google's Upcoming Headphones Likely Having Over-the-Ear Design
Those in Canada will get the 32GB version of the Pixel XL while those in the States will receive the 128GB variant. The replacement unit will be sent ahead and there will be a temporary charge on your card. If Google doesn't receive your Nexus 6P 21 days after the replacement ships, the charge will be permanent.