Real Image of OPPO's Full Screen Phone Leaks, May Be Called OPPO Mix
Recently, the launch of the Vivo X20 heralded the entrance of Vivo into the full-screen design category. Expectedly, Vivo's co-traveller OPPO is reportedly planning to release its own full-screen phone and the real image of that OPPO full-screen model has leaked. This further expands the number of models with full-screen models and considering OPPO's and Vivo's global ranking, this means the world's top 5 phone manufacturers for last year have all got a full-screen model to their name.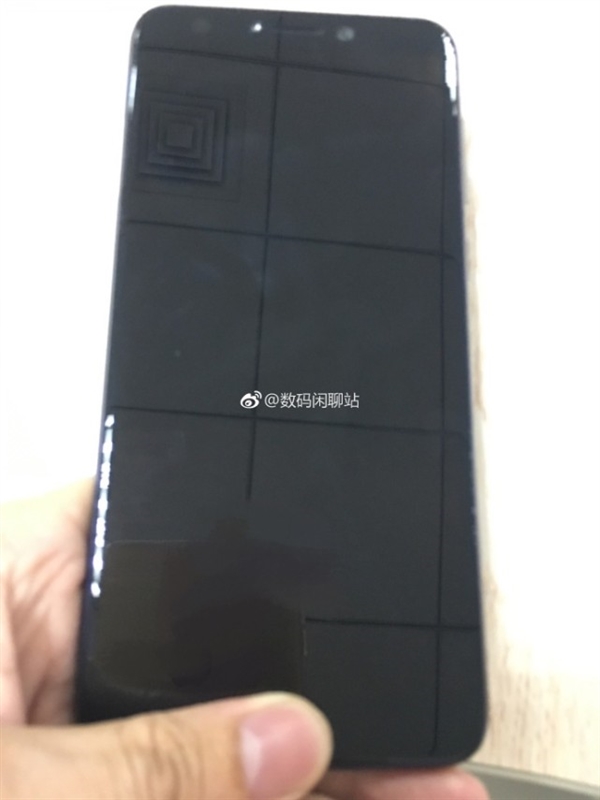 The device is likely to go by the name OPPO Mix as a previous GeekBench appearance has revealed. The Geekbench listing which was first uploaded on July 14 this year shows that the device will come with flagship specs, including a Qualcomm Snapdragon 835 processor. The device is also listed to run Android 7.1.1 Nougat and pack 6GB of RAM.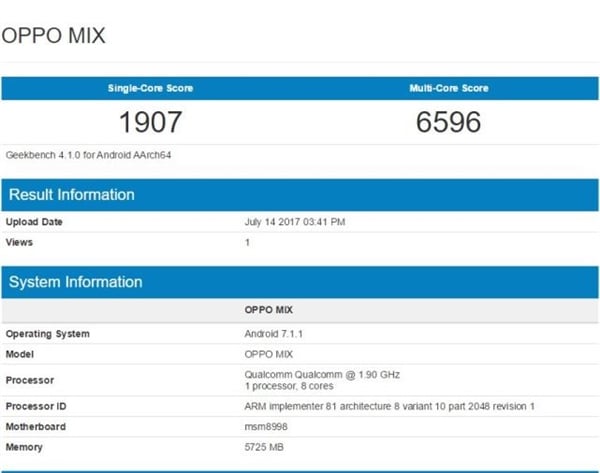 Related: Image of OPPO's UI For Its Full-Screen Phone Leaks
There are speculations that OPPO full-screen flagship model will be going official in November and would feature a Samsung AMOLED screen. This will be launched under a new series and isn't under the OPPO Find series despite it being a flagship model.
(source)