Image of OPPO's UI For Its Full-Screen Phone Leaks
by Habeeb Onawole Aug 5, 2017 9:38 pm0
Sharp has been making bezel-less smartphones for years before the Xiaomi Mi MIX was released last year. However, it was the popularity of the latter that kick-started the current craze for bezel-less and full-screen phones.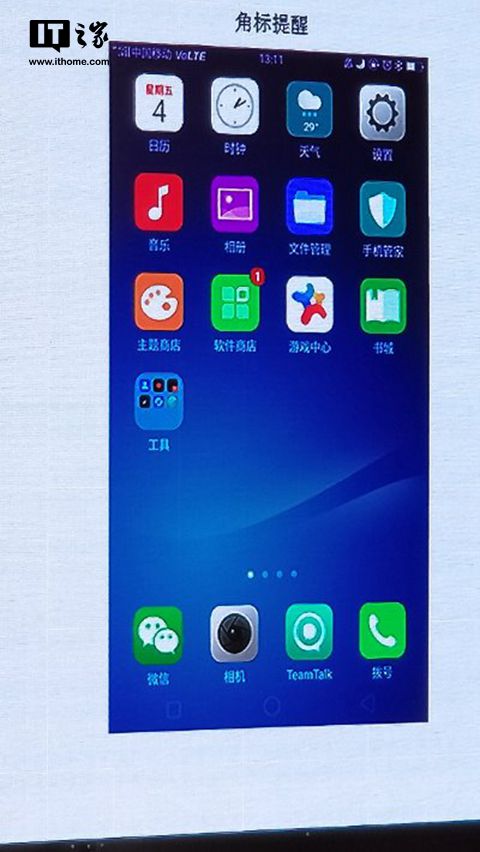 The latest report is that some of the other big names in China are planning to release full-screen phones before the end of the year. One of them is OPPO, the second biggest manufacturer in China and the fourth in the world.
The image above was released online recently and shows a user interface said to be for OPPO's upcoming full-screen smartphone. The biggest change in the UI is the presence of on-screen buttons for navigation.
OPPO smartphones usually feature capacitive buttons (dots), with a large oval button serving as the home key/fingerprint scanner. Switching to on-screen buttons means the fingerprint scanner is probably moving to the back or to the side (power button) allowing for a display that stretches further downwards.
READ MORE: OPPO R11 FC Barcelona Edition Goes On Sale August 8
There is no way to confirm if the image is genuine as some phones let you switch between on-screen and capacitive buttons. So this may just be a case of  switching from one to the other. There is no release date yet for OPPO's full-screen smartphone but since sources say it is set for a H2 2017 release, we have from now till December.
(Source)