OnePlus 3T Gets A Taste Of MIUI 9
It's just a little over one week since Xiaomi's MIUI 9 was officially launched and the Beta ROM has only been pushed to just a few models, yet the custom ROM has reportedly found its way into the OnePlus 3T. The OnePlus 3T was announced last year packing a Snapdragon 821 chip as a slight upgrade of the OP3. The ROM in question is an unofficial Patch of the MIUI 9 ROM which was released by developers whose identity we cannot ascertain. But from the screenshot we can guess this emanated from China because the texts are all in Chinese.
The patch was possible as a result of the open source nature of Android ROM and MIUI and the modifications made it possible for the custom UI to run on the OnePlus 3T. There are a couple of screenshots to back the claim that the OnePlus 3T has got a taste of MIUI 9. The screenshots also reveal the version is MIUI 9 7.7.31 Developer ROM, meaning it was last updated on July 31. One of the screenshots is that of the"About Phone" page and the model and its features are clearly seen to belong to the OnePlus 3T (A3010).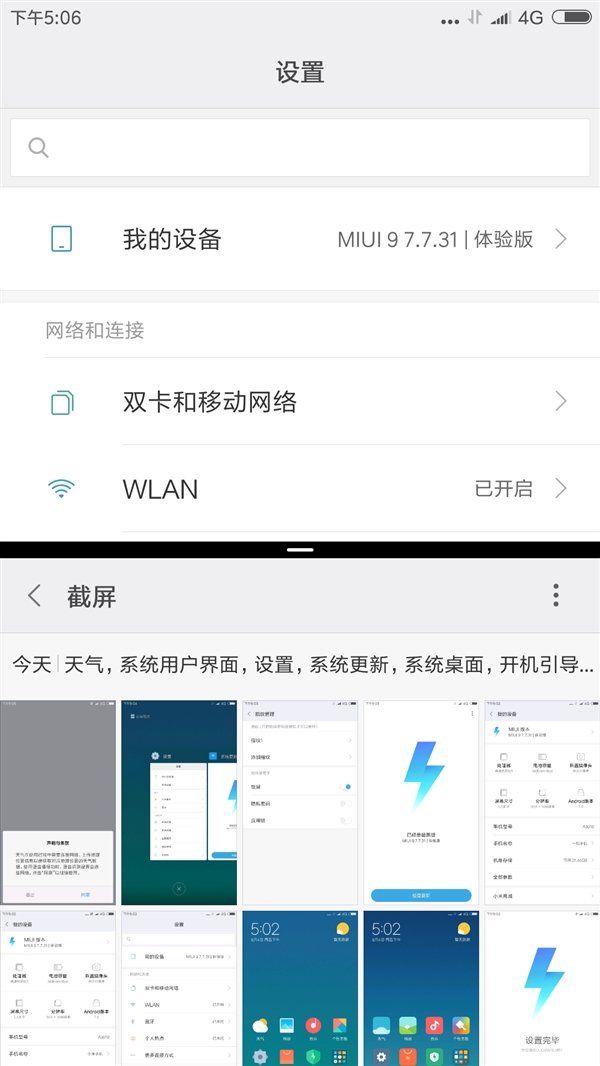 Read More: The OnePlus 5 Uses The Exact Same Display As The OnePlus 3T
Further more, the MIUI 9 Theme can also be seen, as well as the split screen features and a couple of other features of MIUI9 are reportedly available on the phone. According to the developer, the MIUI 9 Bootloader can booth the OnePlus 3T normally but there are still a couple of bugs that are yet to be fixed on the Patch ROM. For those that are interested, the new Patch ROM package will be released on Sunday. But do note that this isn't an official release and so, will likely contain bugs that can compromise the security of your smartphone. Xiaomi in the near future will likely release the Patch ROM tool for MIUI 9 in order for developers to modify it for other non-Xiaomi models. The tool is available right from MIUI 2.3 to MIUI 8.
(source)