Google Pixel 2, Pixel 2 XL Rumors: Updated Specifications Leaked
by Anvinraj Valiyathara Sep 28, 2017 6:12 am0
A lot of information on the upcoming Google Pixel 2 and Pixel 2 XL smartphones have been revealed in the past weeks. Today, Android Authority has shared fresh details on the specifications of the Pixel 2 and Pixel 2 XL that it has received from an exclusive source.
Google Pixel 2 XL Specifications
The Pixel 2 XL will be coming with a curved edge-to-edge display that will support QHD resolution. The display is expected to carry support for Wide Color Gamut. The publication claims that it is not sure of the exact size of the display for Pixel 2 XL. However, its source has stated that it will be supporting a screen-to-body ratio of about 80 to 85 percent. Previous rumors have claimed that it will be fitted with a 5.99-inch OLED panel from LG.
The Pixel 2 will be driven by Snapdragon 835 chipset and it is expected to arrive in 64 GB and 128 GB models. It is going to be equipped with a battery of 3,520 mAh capacity. The publication has added that the Pixel 2 XL won't be featuring a 3.5mm audio jack, but it will be flanked with dual stereo speakers.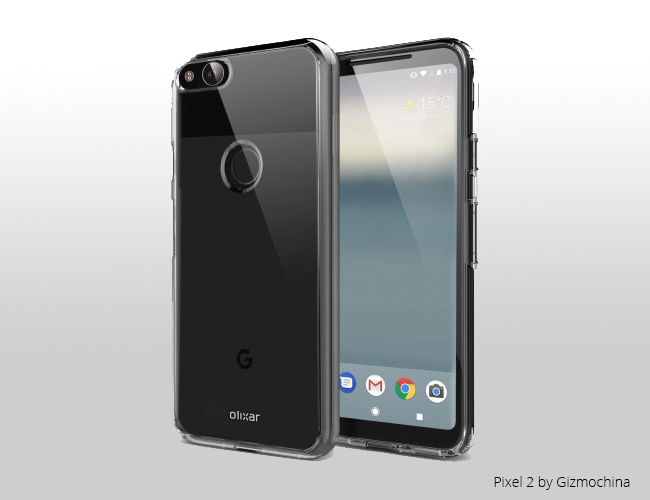 Just like the original Pixel phones, Google is expected to include stellar cameras on the Pixel 2 XL and Pixel 2. At least, one of the camera sensors of the smartphone is going to feature OIS. The Pixel 2 XL is going to feature a e-SIM card that would allow users to seamlessly switch between networks in the U.S.
The Pixel 2 XL is likely to feature Google's second-generation fingerprint reader. As far as the durability of Pixel 2 XL is concerned, it will feature an IP67 certified dust and water-resistant along with Gorilla Glass 5 protection.
The Active Edge feature that will function like the Edge Sense feature on HTC U11 will be available on the left side of the Pixel 2 XL. Hence, squeezing the Pixel 2 XL will allow to launch Google Assistant or dismiss an alarm.
Google Pixel 2 Specifications
The Google Pixel 2 is expected to arrive with identical specs as its larger sibling. However, the Pixel 2 will have some key differences. Since the Pixel 2 will be arriving with a smaller display that supports FHD resolution, it is unlikely to support Wide Color Gamut. It will be featuring a battery of 2,700 mAh capacity. Previous reports have revealed that it will be coming with a 4.97-inch display.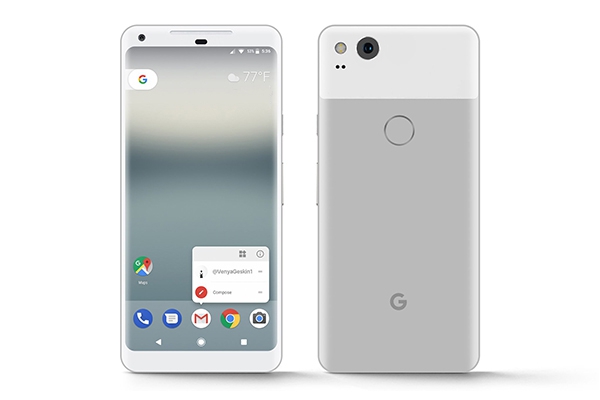 Read More: Google Pixel 2, Pixel 2 XL Pricing, Images, Color Variants Have Been Leaked
Customers of Pixel 2 and Pixel 2 XL will be provided with unlimited Google Cloud storage for free until 2023. The Pixel 2 duo will be unveiled on Oct. 4.
(source)