Pixelbook Specs Seen in Reseller Inventory Listing, New Product Called Google Clips Spotted Too
by Habeeb Onawole Oct 3, 2017 5:11 pm0
The Pixel 2 and Pixel 2 XL may be the highlight of the Google event tomorrow, but those are just two of the products Google will announce tomorrow. A new Chromebook called the Pixelbook is also expected to launch and details of the device have been seen in a reseller's inventory listing.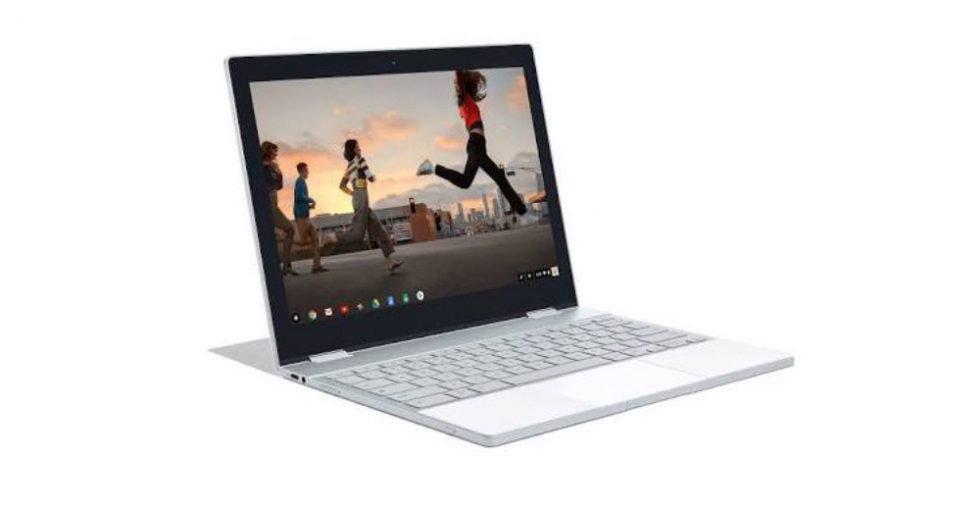 The Pixelbook which will be convertible will come with a 12.3-inch display. This is a smaller than the 12.85-inch 2560 x 1700 displays of the 2013 and 2015 Chromebooks.
There will be three storage configurations – 128GB, 256GB, and 512GB. There is no info on if they will also differ with respect to RAM but all three will have an Intel Core i5 processor.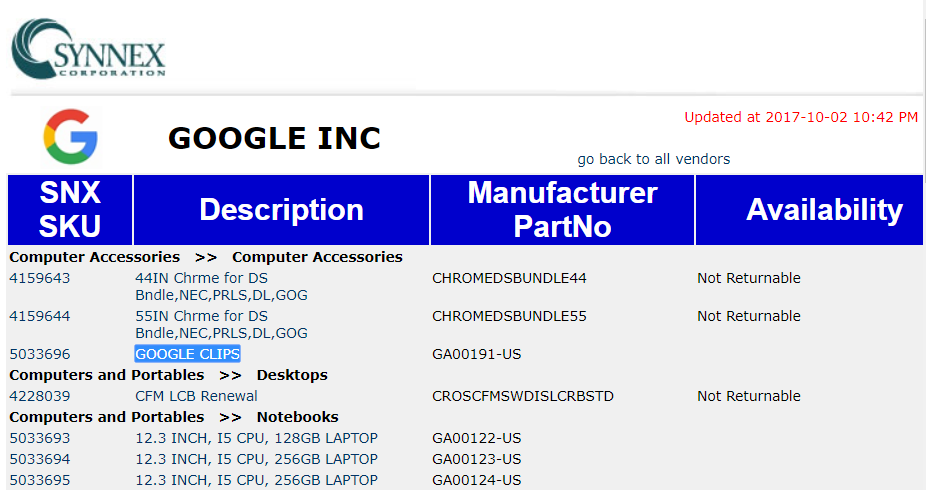 The Pixelbook will start at $1,199 and go up to $1,749. Those prices do not include a stylus Google is calling the Pixelbook Pen which has tilt support and no lag with a $99 price tag.
Another device seen on the inventory list is one that is pretty much unknown at this time save for the name "Google Clips". As you can see in the image above, the device's product number follows that of the Pixelbooks.

READ MORE: Google Pixel 2 Launch Event to Introduce Google Assistant Enabled Bluetooth Earbuds
Google Clips is classified as a computer accessory, meaning it may be used in addition with an existing device. Other interesting finds seen on the list include the new Google Daydream View which will come in Grey, Blue, and Red, and the Google Home Mini.