Pixel 2 Will Auto Switch To Do Not Disturb Mode When You Are Driving
by Habeeb Onawole Oct 8, 2017 11:09 am1
A new app on the Play Store called Pixel Ambient Services has revealed a new feature for the new Pixel 2 and Pixel 2 XL.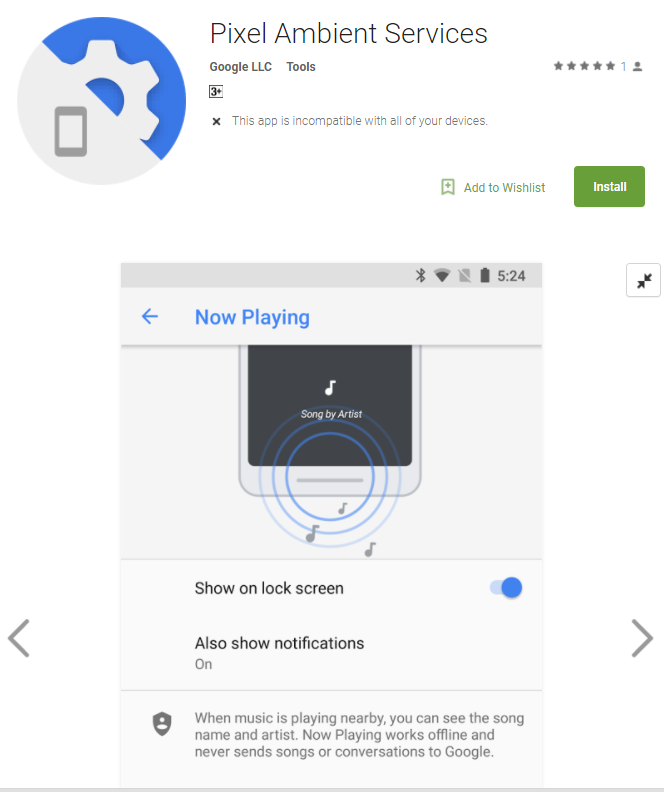 The app description says it provides features based on local context for Pixel devices. The app screenshots actually explain a bit more. Remember the always listening Shazam-like feature of the new Pixels? This is the app that controls it. As you can see, you can even set it not to display on the lock screen.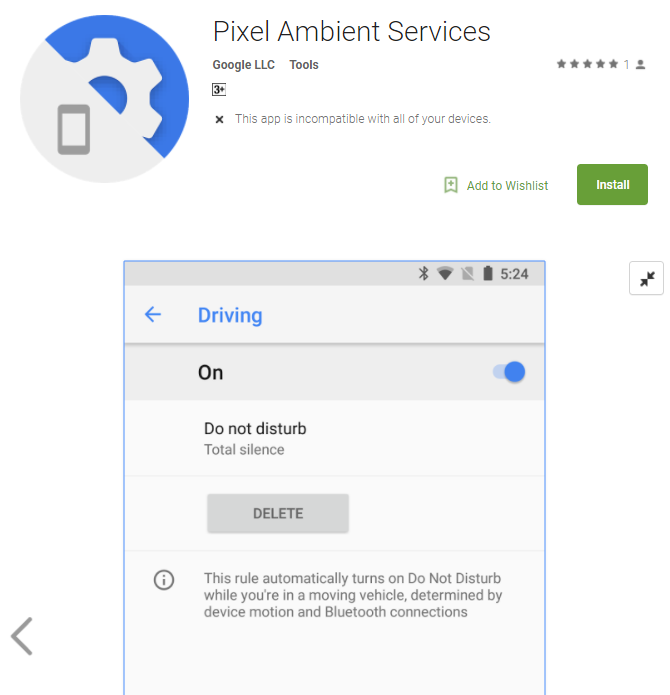 A fourth screenshot mentions another feature which automatically turns on Do Not Disturb mode while you are in a moving vehicle. It says that this is determined by device motion and Bluetooth connections. So it will probably only turn it on when certain conditions are met. If you feel you do not like the feature or its not working properly, you can simply turn it off.
READ MORE: Google Announces Google Home Mini and Google Home Max
However, since the app is listed on the Play Store, bug fixes and new features can be added without a need for pushing out an OTA device to the phone itself.