The Apple iPhone X is the only smartphone from the company that features the all new Face ID biometric recognition feature. The Touch ID sensor is still available on the iPhone 8 and iPhone 8 Plus that were unveiled alongside the iPhone X. Fresh information revealed by KGI Securities analyst Ming-Chi Kuo states that the 2018 iPhones will arrive with TrueDepth Camera and Face ID. This indicates that iPhones arriving next year are unlikely to feature Touch ID sensors.
The TrueDepth camera system that includes multiple sensors enables facial recognition feature on the iPhone X. Soon after the announcement of the iPhone 8, 8 Plus and iPhone X, Kuo had predicted that all the 2018 iPhones will feature Face ID. His new statement confirms the same information. Earlier this week, he had claimed that the 2018 iPad Pro models will also feature TrueDepth Camera and Face ID.
The rumor mill has claimed that Apple wanted to incorporate fingerprint scanner under the display of its premium iPhone X that features an OLED panel. However, since it could not ready the technology on time, it had to ditch the feature.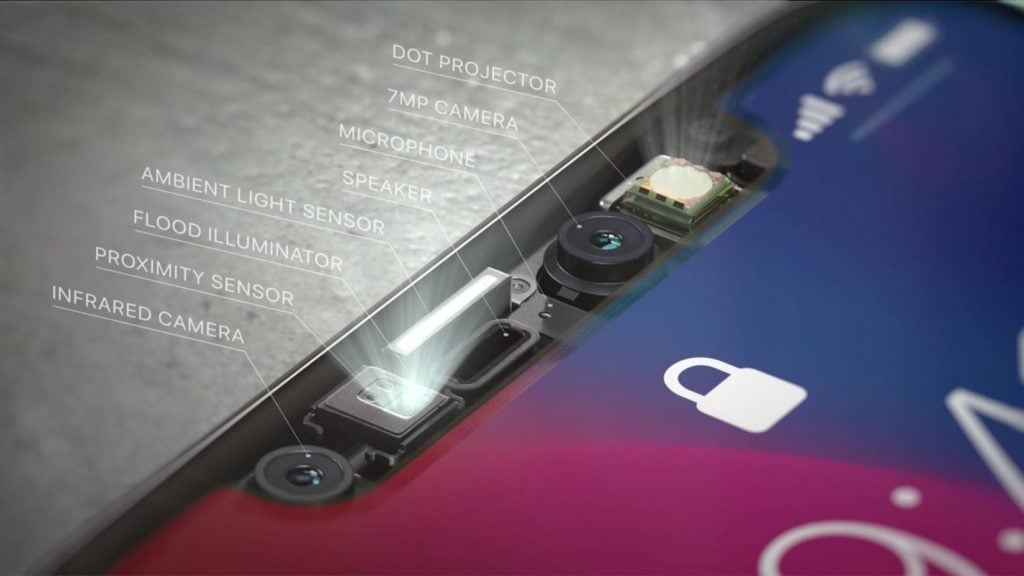 Read More: Japan Display's Full Active LCD Panels Likely to be Used on 2018 iPhones
The newly introduced Face ID not only users to unlock smartphone by simply looking at the iPhone X, but also it can be used for authenticating payments on Apple Pay. The Cupertino company has claimed that the Face ID security feature is extremely accurate and the possibility of someone bypassing it is considerably lesser than fingerprint recognition.
One should be aware of the fact that Face ID on iPhone X currently supports only one face per device. Hence, the feature is not very convenient for users who like to share their iPhones with family members. However, family members can still use the same device by entering a pin code when it fails to recognize a face. There is no such problem with Touch ID as users can register up to 10 individual fingerprints.
Various Android phone makers are also expected to introduce facial recognition feature on their smartphones through a system like TrueDepth Camera from Apple. Hence, we may soon see Android phones in future with facial recognition feature.
(source)