Cyanogen Rebrands As Cyngn, Pivots From Mobile OS To Self-Driving Cars
Cyanogen, which was making a custom operating system for smartphones based on Android a couple of years ago, has now been rebranded as Cyngn. With changing its name, the company has also changed its business.
Cyngn, which had previously raised $115 million, has now pivoted from being a custom Android mobile operating system developer to self-driving cars. It is now working on the autonomous driving technology.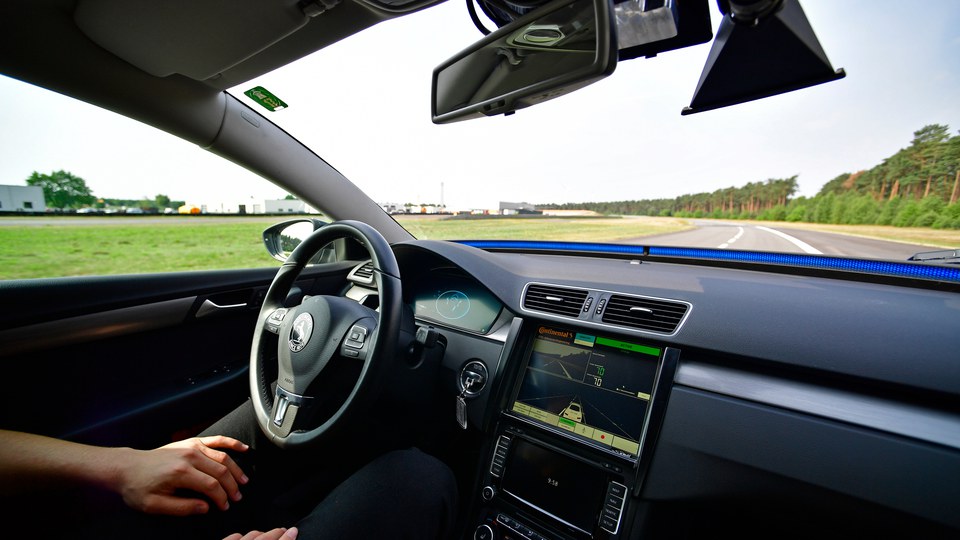 As per the reports, the company is developing self-driving car software and possibly hardware too. This was revealed through its website and job listings. The company has also recently got approval from California's Department of Motor Vehicles to test self-driving cars on public roadways.
The reason behind the course change for the company is believed that executives and board members at Cyngn see automated vehicles sector as disruptive in the next five years.
The company currently has around 30 staff members, including autonomous automotive engineers from Mercedes Benz and Udacity. It appears that the company is still looking to hire more people.
Job listings posted by the company reveals that Cyngn is working with radar, camera, ultrasonic, and lidar sensors, and is using ROS — an open-source operating system for robots.
Read More: Faraday Future Finally Unveils the FF91, its Sleek Self-Driving Electric SUV
Earlier, the company, which was formerly known as Cyanogen, had raised about $115 million in various funding rounds from Andreessen Horowitz, Benchmark Capital, Qualcomm Ventures, Foxconn, Tencent and others.
It is now looking to raise additional funding of around $200 million in its Series D round. Some reports suggest that it is also open to being purchased outright.
Cyanogen was one of the largest company developing an operating system for smartphones. At its peak, the company's software was running on over 50 million devices and was on track to hit half a billion handsets by 2020.
But, due to bad business practices, deals, and disagreements about the future of Cyanogen Mod operating system, the company started going downwards. It fired most of its staff and closed its Seattle office at the end of last year.
It will be interesting to track Cyngn's journey as it explores a totally different territory. It faces competition from automakers as well as giant tech firms, including Apple, Waymo, Drive.ai, among others.
(Via)