Qualcomm and Apple May Soon End Their Feud, Claims Qualcomm CEO Mollenkopf
by Anvinraj Valiyathara Oct 18, 2017 8:51 am1
Qualcomm and Apple are involved in multiple legal suits against each other over patents and licensing fees. Recently, Qualcomm had sued Apple from selling its iPhones in China as the U.S-based chip maker claims that the Cupertino company has violated its patents. However, during a recent interview, Qualcomm CEO Steve Mollenkopf said that both firms will eventually shake hands and collaborate with each other.
The executive claimed that IP pricing is the core of his company's dispute with Apple. He said that, "at the end, the important thing to remember is this is fundamentally a discussion about pricing over the fundamental technology that makes the phone. So really it comes down to how much are you going to pay." Hence, it all boil downs to what Apple wants to pay for using Qualcomm's technology.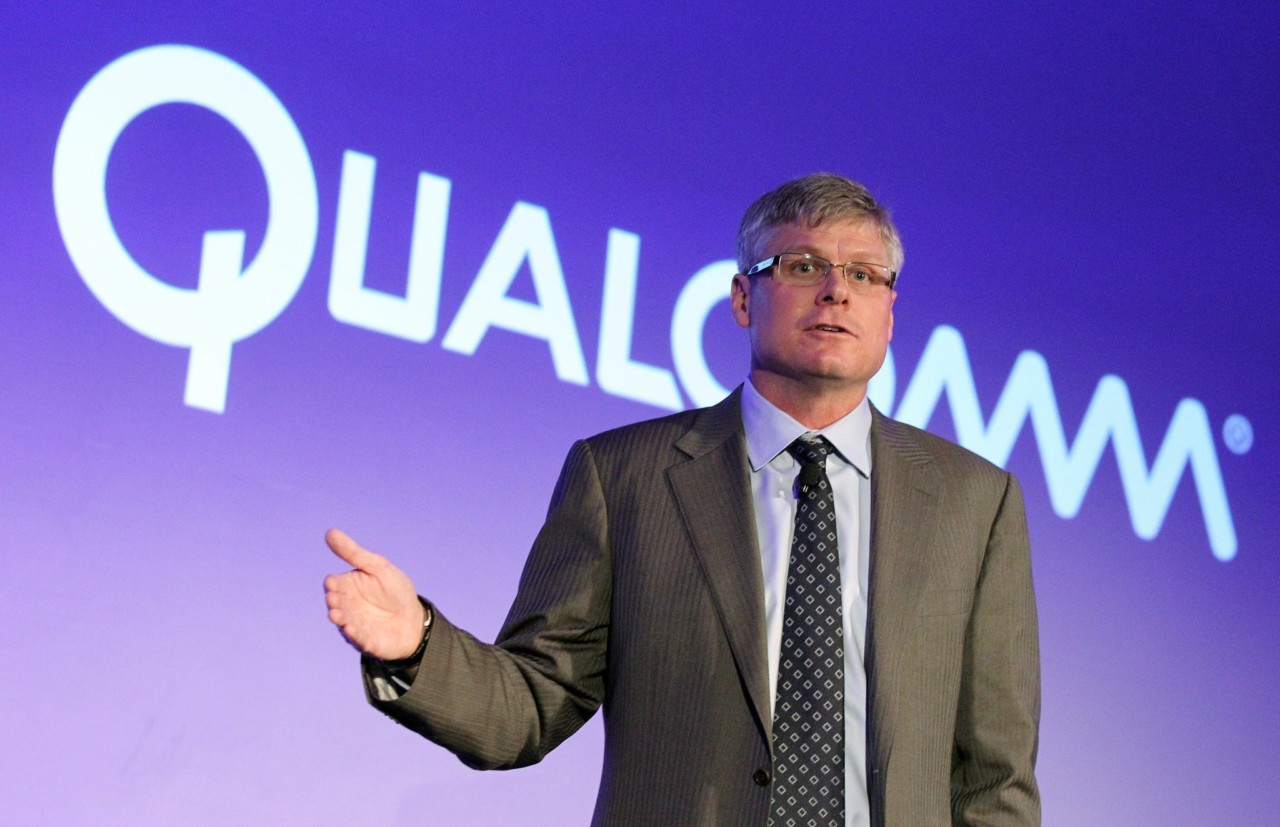 Read More: Qualcomm Successfully Demonstrates 5G Connectivity, Showcases 5G Reference Smartphone Design
Mollenkopf said that the ongoing rivalry between the two companies is limited to business. Qualcomm shares a strong product relationship with the Cupertino company. For instance, Qualcomm is presently providing its modem chips for iPhones. The X12 modem from Qualcomm that is present in the Verizon and Sprint CDMA variants of the iPhone 7 and iPhone 7 Plus delivers better performance than the Intel XMM 3360 modem used in the AT&T and T-Mobile GSM variants of these iPhones. The difference in the performance was such that Apple had to throttle down the faster X12 modem in a bid to keep parity between the different editions of iPhone 7 and 7 Plus.
Even though various disputes crop up every now and then, the executive maintains that the two companies have a broad relationship. So, when does he expect Apple and Qualcomm to end their dispute? "I don't have a date on that one. It will be resolved." he said. In July, Mollenkopf had said in an interview that he expects the Cupertino company to end their disputes through out of court settlement.