Qualcomm Successfully Demonstrates 5G Connectivity, Showcases 5G Reference Smartphone Design
by Anvinraj Valiyathara Oct 17, 2017 11:20 am0
The Snapdragon X50 5G modem was introduced by Qualcomm exactly a year ago. During the ongoing Qualcomm 4G/5G Summit in Hong Kong, the company has successfully demonstrated 5G connection through the single-chip X50 5G modem using 28GHz mmWave radio frequency band.
Qualcomm had set a target of hitting a 5G speeds of 5 Gbps. However, the company could achieve 5G connection of over 1 Gbps by carrier aggregation of two 100 MHz 5G bands. The Snapdragon X50 LTE modem is capable to support up to eight 100 MHz bands through carrier aggregation.
The 5G modem can offer fivefold faster connectivity compared to 4G modem. However, 5G modem consumes the same amount of power as conventional 4G modems. This is because the company has employed efficient amplifies as well as enhanced antenna design. It seems that it will take few more years for consumers to take advantage of 5G connectivity.
In order to test and optimize 5G performance in mobile form factor, the company made use of its first mmWave 5G smartphone reference design. It will be used for testing 5G modems, radio and networks with smartphone manufacturers in the coming years to launch 5G-enabled phones in the first half of 2019.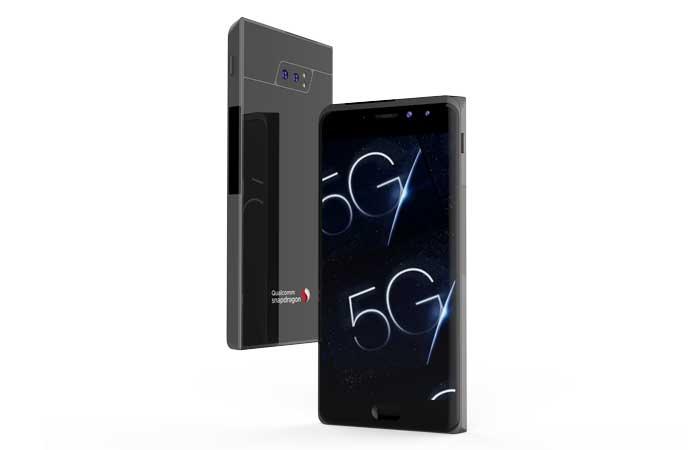 Read More: Qualcomm Files Another Lawsuit Seeking To Ban iPhones In China
Coming to the 5G reference design device, it has a thickness of 9mm and is fitted with an edge-to-edge screen and dual rear cameras. To test Snapdragon X50 modem inside the reference device, Qualcomm has built a wave antenna that appears like a dime. The company claims it can integrate two of these antennas in smartphone. It will be working on reducing its size by 50 percent over the next year.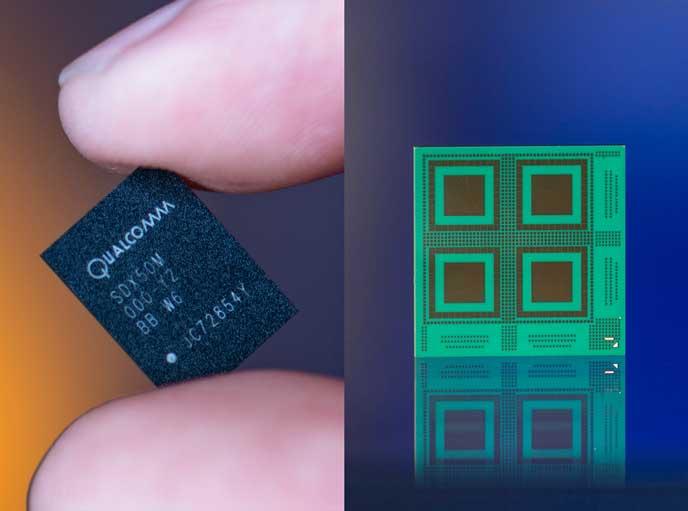 Qualcomm has also announced some components that will make it easier for device makers to support the new 600 MHz spectrum from T-Mobile. As of this writing, the LG V30 is the only device that can support the new spectrum from T-Mobile. By the end of 2017 and early 2018, more smartphones are expected to support it.
The U.S. based chip maker has also introduced Snapdragon 636 as an enhanced edition of Snapdragon 630 that was unveiled earlier this year. The new chipset that is built for mid-range phones features custom Kryo 260 cores and carries support for 18:9 displays. Speculations have that an upcoming Xiaomi Redmi phone could be the first Snapdragon 636 phone.
(source)