Chinese Government Pulls Plug on Apple Watch Series 3 Cellular Connectivity
Apple Watch Series 3 was announced at Apple's annual event same day the iPhone 8, 8 Plus and iPhone X were unveiled. The standout feature on the third-gen Apple smartwatch series is the addition of cellular connectivity that allows users to make calls, send and receive text messages. The watch also enables users to access the internet without having to pair with a nearby iPhone. The timepiece went on sale on September 22 globally, including in China.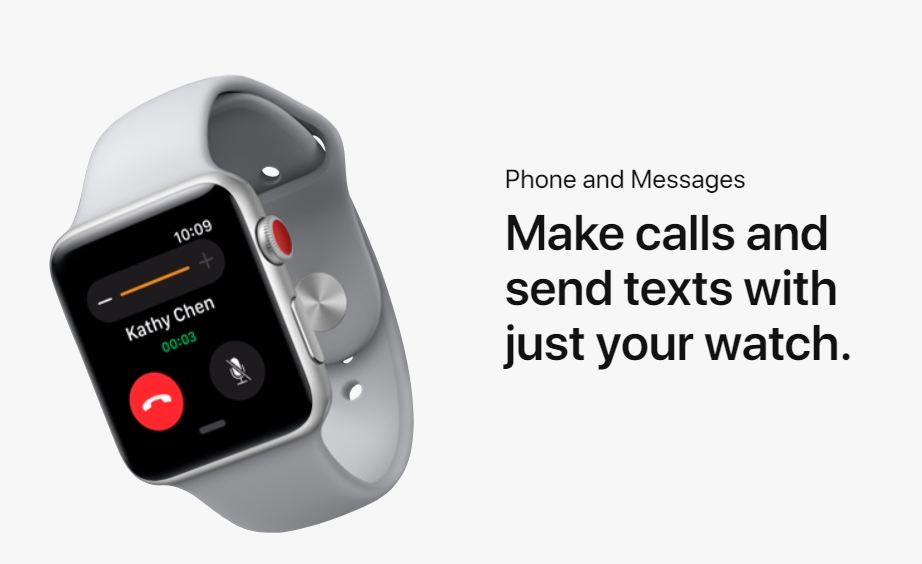 Right from the start of sales, qualified users in China were able to connect to China Unicom' cellular network but just a few days after the sales commenced, precisely on September 28 China Unicom abruptly shut down wireless connectivity to the Watch Series 3 users. China has three wireless carriers, all controlled by the government who usually monitors users of the networks. The reason for the network shutdown shouldn't be unconnected with how China monitors its citizens who use cellular enabled devices. The Watch 3 uses an e-SIM which is a micro SIM card embedded inside the smartwatch and it allows users to choose the carrier and plan he/she prefers to use. In this kind of situation, it would be difficult for the government to track down users.
Read More: Apple Rules in Market Share in China as Samsung Slips to Sixth Position
China Unicom had clearly indicated on its website when the Apple Watch series 3 went on sales on September 22 that cellular connectivity was offered on a trial basis. That trial may have ended. Apple has responded by releasing a statement which states that it was informed by China Unicom that the cellular feature on the Apple Watch Series 3 "has been suspended." There are no signs at the moment that the cellular connectivity would be turned back on for APple Watch 3 users who paid as much as $600 for the smartwatch.
(source)