Apple Watch Series 3 With Cellular Connectivity Announced
by Habeeb Onawole Sep 12, 2017 8:27 pm0
Apple's first product launch at its annual event is the Apple Watch Series 3. As predicted the biggest change coming to the Apple Watch is the addition of cellular connectivity.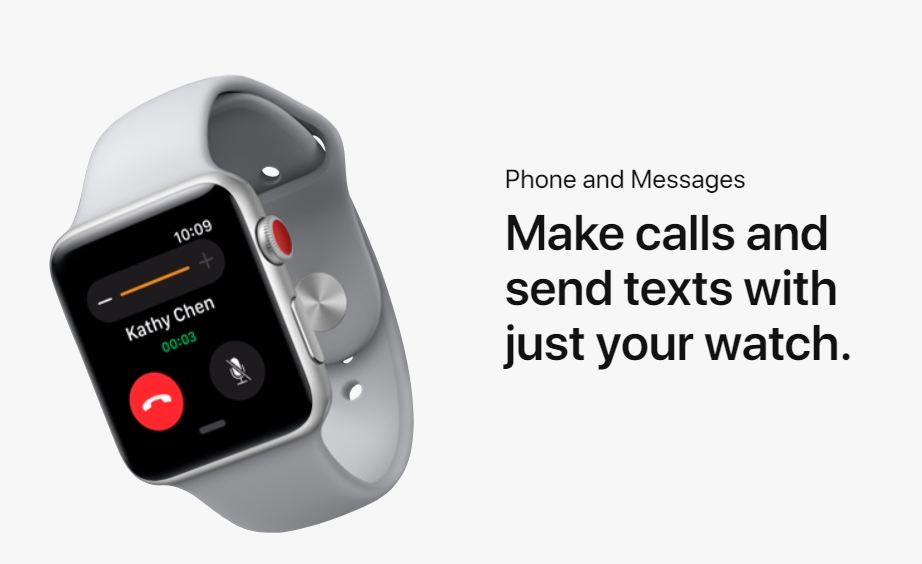 To keep the Apple Watch Series 3 exactly the same dimensions as the Series 2, Apple used an e-sim instead of a nano SIM. The watch uses the same number as the one in your phone, so friends and family can reach you even when away from your it. While other manufacturers with LTE smartwatches include the antenna in parts like the straps, the antenna for the watch is the display itself.
Another advantage of having cellular connectivity is the ability to stream from Apple Music. This feature will be available next month.
The watch features a new dual core processor that is 70% faster and a new W2 chip that offers better Bluetooth and WiFi connectivity as well as better battery performance.
There are a bunch of new straps that will work with previous series too. One of them is the Sports Loop band for outdoor activities.
Apple has also improved the software. The heart rate app will now alert you when your heart rate is elevated even when you are not active. This is targeted at helping users detect heart issues early enough.
The Apple Watch Series 3 will sell for $399. A WiFi only version without the red crown will also be available for $329. Apple also announced that the first gen Apple Watch will now sell for $249.
Like the previous series, there will be a ceramic Watch Edition that comes in white with a white/pebble sport band and a black variant with gray/black sport band. They will sell for $1299. A special Hermes edition will be priced at $1199 and up.
READ MORE: Apple Rules in Market Share in China as Samsung Slips to Sixth Position
All variants of The Apple Watch Series 3 excluding the Nike+ version, will be available for pre-order on Friday, September 15 and be available for purchase on September 22. The Nike+ version will be available on October 5.