Google Pixel 2 Teardown Video Shows Waterproofing & Other Internal Features
Just recently, we saw the Pixel 2 XL teardown which gave us a glimpse of the internals especially the special features the phone comes with. The Google Pixel 2 has not gotten the teardown treatment, brought to you courtesy of Zack Jerry (JerryRigsEverything). The Youtube video shows the teardown process right from taking off the display panel to removing all other components within, including the battery.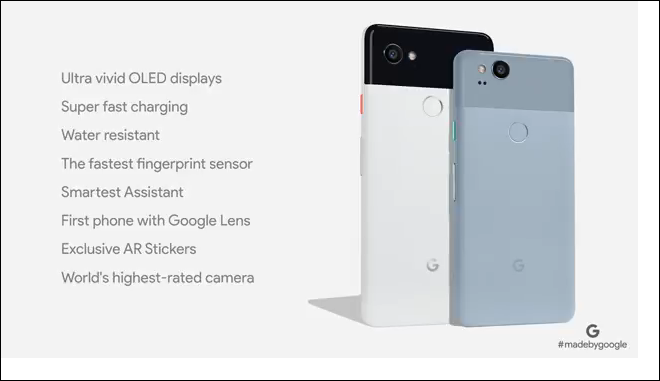 The Pixel 2 is water resistant so all extremes are expected to be watertight and rightly so, the display panel is solidly glued to the body of the phone. The glue had to be separated with a suction cup and a pry tool and even the heat gun had to be employed in order to soften the glue. After a while, a business card was used in order for the pry tool not to damage the screen under the display which is very fragile. After the display is separated, the ribbon cable connecting the display to the panel can then be unscrewed and disconnected so that the screen can be separated completely. After the screen is removed, the screws holding the mid-frame to the phone becomes accessible and there are a total of 12 screws. Lifting the mid-frame off the phone after unscrewing reveals all the internals.
Read More: Google Pixel 2 XL Teardown Unearths Pixel Visual Core Processor, Squeezable Frame Technology
What caught our attention the most is the waterproofing measures employed which ensure the phone meets the IP 67 rating. There is an extra amount of dielectric grease around the rubber ring on the charging port to ensure it is water resistant. Another interesting thing is that the battery is pretty easy to remove just like the screen. The Pixel 2 also comes with the same squeezing function that is found on the Pixel 2 XL and the squeezable frame sensors are noticed to be located at the two side edges of the frame with connectors for each of them that connects them to the panel. For more details, you can check out the YouTube video above.