Samsung Galaxy S9 May Come With Front-Facing Fingerprint Sensor
Rumors regarding Samsung's upcoming flagship smartphone — Samsung Galaxy S9 have been making rounds for quite some time. Now, the latest information regarding the smartphone suggests that it could feature a front-facing fingerprint sensor.
A patent filed by the South Korean company in its home country reveals that the next-generation Galaxy S series smartphone — Galaxy S9, may have a fingerprint sensor on the front.
The patent documentation reveals that Samsung is planning to include a small recess at the bottom of the display panel in which the company is expected to embed a fingerprint scanner.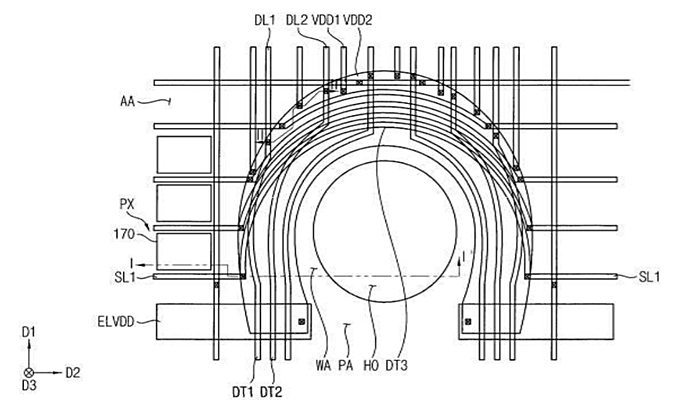 Samsung had filed the patent back in April 2016, and it is likely that the Galaxy S9 and Galaxy S9 Plus will see the implementation to address fingerprint sensor placement concerns. The Galaxy S8 had fingerprint sensor at the back, which didn't impress many users.
Earlier, there were reports suggesting that the Galaxy S9 may feature a 3D sensor equipped front-facing camera similar to Apple's Face ID. Recently, it was reported that Samsung is working on a dedicated neural engine co-processor for its upcoming Exynos chipset.
Rumors suggest that the Samsung Galaxy S9 and Galaxy S9 Plus will retain the display sizes of their predecessors. Both smartphones are expected to be powered by the Qualcomm Snapdragon 845 octa-core SoC with 6GB of RAM. In some market, the smartphones will be powered by Samsung's next-gen Exynos chipset, likely to be built on a 10nm process.
Read More: Samsung's Galaxy S9 Reportedly Arriving with 1,000 FPS Image Sensor
We are also expecting to see improvements in the camera department. The Samsung Galaxy S9 and Galaxy S9 Plus are touted to be the first Galaxy S flagships to come with a dual-camera setup.
If this turns out to be true, it will be interesting to see how users react to this new way of fingerprint sensor placement.
(Source)