Nokia 9 Edge Concept Appears with Impressive Full Screen Design
by Anvinraj Valiyathara Oct 30, 2017 2:29 am3
Since HMD Global has unveiled the Nokia 7 upper mid-range phone recently, Nokia fans are waiting for the arrival of the rumored Nokia 9 flagship phone. There are mixed rumors about the arrival of the smartphone. Some sources claim that it will be unveiled before the end of this year. However, there are other sources that claim that it will be unveiled during the Mobile World Congress (MWC) 2018 that is scheduled to take place next year in February. Upcoming Phones that is known for creating concept renders of forthcoming smartphones has also created a concept model of the unannounced Nokia 9 Edge phone. The design of the phone revealed through the new renders suggests that it is a better-looking version of Samsung Galaxy Note 8.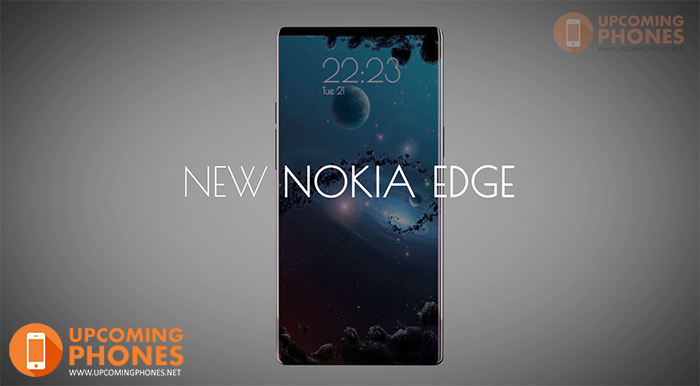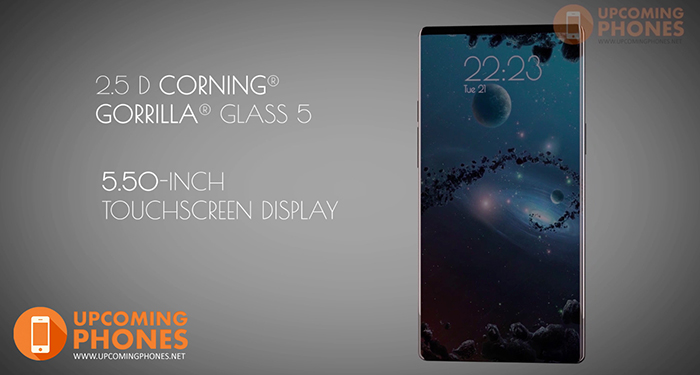 Featuring a 5.5-inch curved display panel and a full screen design, the Nokia 9 Edge boasts a sleek and premium appeal. The rear side of the phone is fitted with a pair of 16-megapixel sensors that are arranged vertically along with a dual-LED flash. An interesting feature that can be seen on the back panel of the Nokia 9 Edge is the presence of an infrared projector that is capable of mirroring the display of the phone.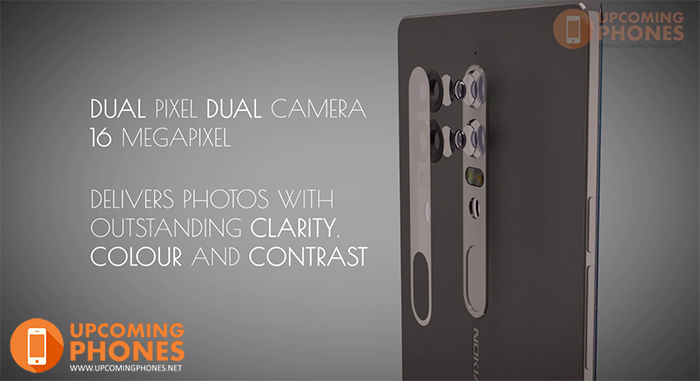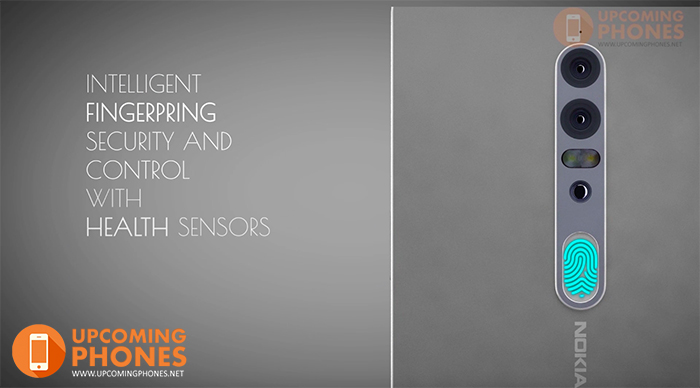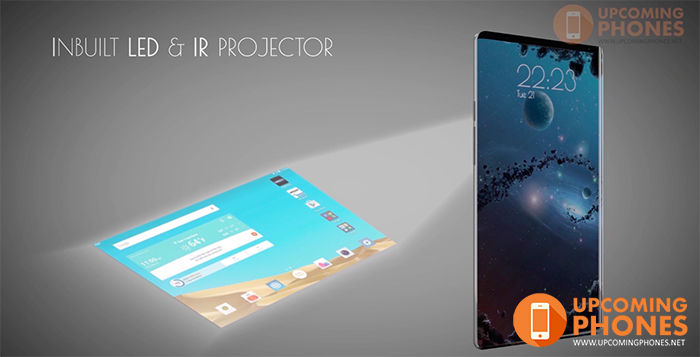 The fingerprint scanner is also found on the backside of the concept phone. It is equipped with health sensors. For shooting selfies, it features an 8-megapixel selfie camera. There is no information about the chipset that drives the Nokia 9 concept phone. However, Upcoming Phones states that it will be coming in two models. The base model has 6 GB of RAM and 64 GB of storage and the advanced model has 8 GB of RAM and 128 GB of storage.
HMD Global is rumored to be working on Nokia 9, but rumors suggest that the design of the phone may be based on Nokia 8 and it may arrive with super-slim bezels and a larger display. The Nokia 8 was released in the market in the previous month. Launching the Nokia 9 so early can negatively impact the sales of Nokia 8 phone.
Read More: Leaked Image of Nokia 9 Rear Cover Confirms Rear Fingerprint Scanner
What do you think of the arrival of Nokia 9? Will HMD Global launch it before the end of 2017? Share us your thoughts by adding your comments below.