Google Pixel 2, Pixel 2 XL Were Supposed to Arrive with Premium Earbuds
by Anvinraj Valiyathara Oct 30, 2017 4:03 am0
A buyer who has recently purchased the Google Pixel 2 smartphone from Verizon has that found that his box contains a cutout for earbuds even though it is not present inside it. Moreover, the booklet of the Pixel 2 that he has received states that earbuds are included in the box.
Lucas Everett has shared the images of Pixel 2 box package that he received on his Twitter account. By looking at the images form the booklet, it appears that Google had considered including a wired earphone with a USB-C connector along with inline controls. The design of the wired earbuds appears quite similar to the wireless Pixel Buds that are sold separately by Google.
My box also didn't include the headphone USB adapter and the store gave me one from another box. This is so weird.

— Lucas Everett (@lucaseverett) October 27, 2017
Another thing that was not found in the box was a 3.5mm to USB-C adapter that is present inside all the Pixel 2 retail boxes. The probable reason behind it could be that the search engine giant may felt that there was no need to include the adapter since the package includes a pair of USB-C earbuds. When Lucas contacted Verizon, he was told that none of the other Pixel 2 box packages contain cutouts for earbuds and their booklets have no references for it. Google has confirmed that the box that Lucas received was an early package design meant for the U.S. market.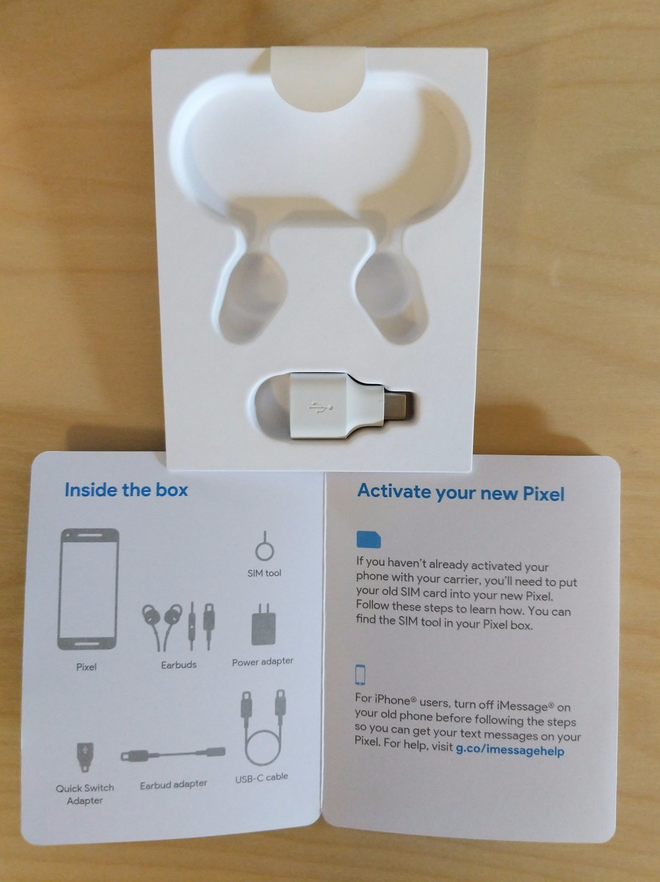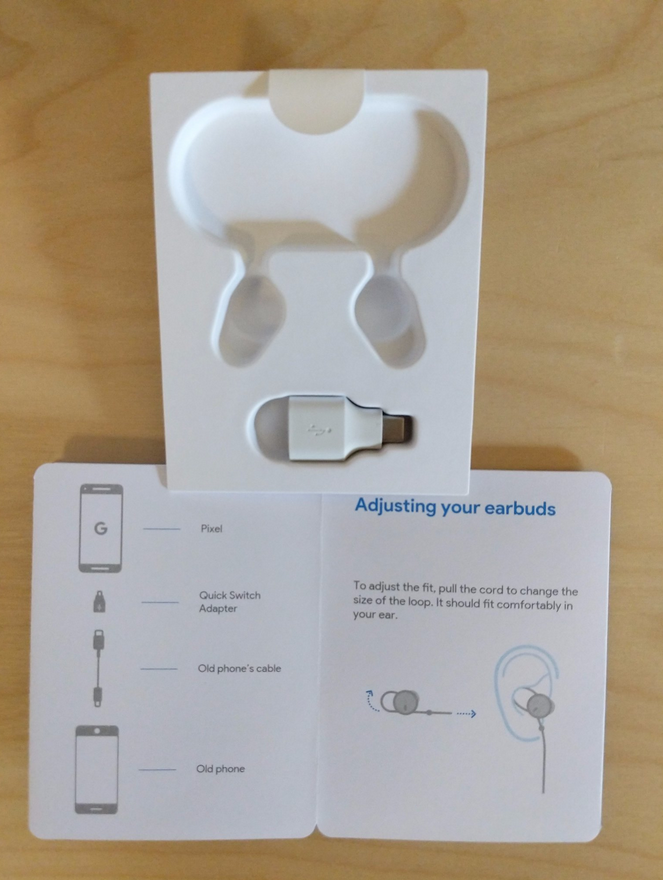 Read More: HTC Google Pixel 2 XL Muskie with 3,830mAh Battery Appears in AOSP
Samsung and Apple are providing premium earphones along with their flagship smartphones. It seems that Google had considered including premium earbuds in the box, but later on it was canceled. However, Google has not revealed the reason for canceling it. The Pixel Buds that are sold separately can be purchased with a pricing of $159.
The Google Pixel 2 and Pixel 2 XL smartphones have already encountered controversies soon after their launch. Durability tests on the Pixel 2 has revealed that its chassis is not strong enough. The Pixel 2 XL is being criticized for its mediocre quality OLED screen. Also, Google seems to be struggling with the production of Clearly White edition of Pixel 2 XL.
Have you received your Pixel 2 / Pixel 2 XL smartphone with accommodations for the earbuds? Also, do you think that Google should have included wired / wireless earphones in the Pixel 2 / 2 XL box package? Let us know your thoughts by posting your comments below.