Xiaomi Laser Projector, 3-Axis Gimbal & Waterproof Camera Casing Going On Sale From October 31
The double eleven sales period is always a busy one for Xiaomi and in preparation of the promotional sales, the company usually announces a couple of new products to help drive sales. This year is no exception as Xiaomi has lined up a few new products that would go on sale as from October 31. One of the product is the Mi Laser Projector that was first unveiled in June this year. The tech giant will also be putting up for sale two new accessories for the MIJIA 4K Action camera – a gimbal and a waterproof protective casing.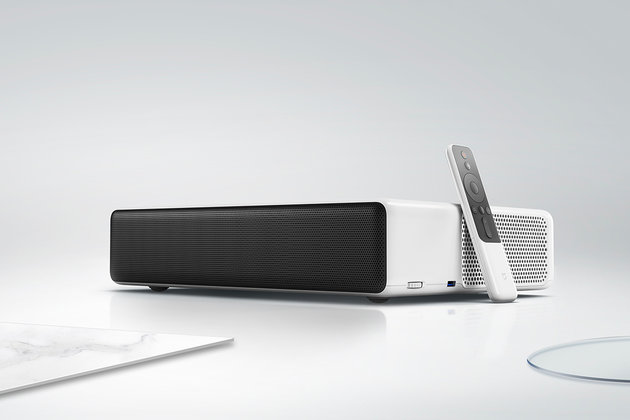 The Xiaomi Laser Projector is undoubtedly the big one among the trio. Since making its debut, a lot of fans have been yearning to lay their hands on the product despite the hefty 9999 Yuan ($1,470) price tag. Well, when compared to other Laer Projectors in the market, Xiaomi's is far cheaper. This isn't the first sale, the product was first sold on July 4 via Xiaomi Mall and it took just one hour 53 minutes for the sales to hit 10 million Yuan ($1,470,609.86). Just 1000 units were made available and since then nothing has been heard until now.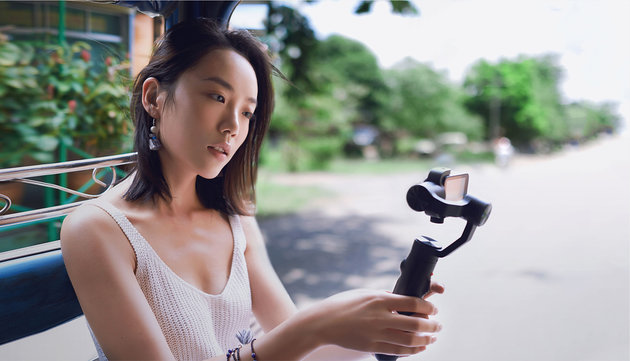 As a reminder, Xiaomi Mi Laser Projector uses an advanced laser fluorescence display technology (ALPD 3.0) with a shelve life of 25,0000 hours which translates to up to 34 years usage if the projector is used for 2 hours daily. A daily usage of up to 4hours can still guarantee up to 17 years of usage, meaning the laser is ultra-durable and long-lasting. The projector's two core technologies are the light source technology manufactured by the Light Peak photoelectric company while the imaging technology chip in use was made by Texas Instruments and Guangfeng photoelectric custom R&D.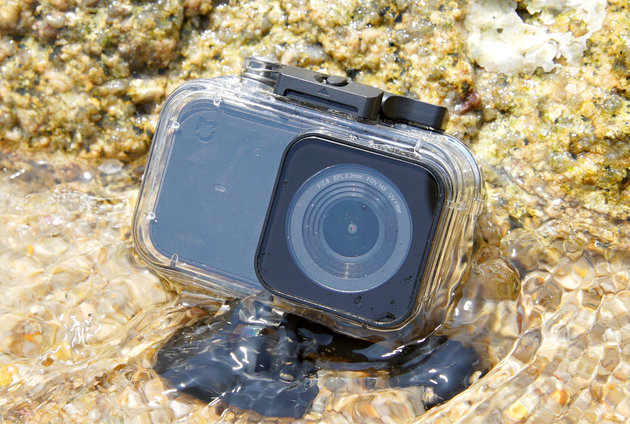 The new Laser projector is capable of displaying up to a maximum of 150 inches with 1920 x 1080p resolution. The projector provides a red light ratio of 16% to 18%, wide colour gamut, colour quasi, with contrast comparable to the laser studio 3000: 1 screen contrast. The light source brightness can reach up to 5000 lumens which are of theatre screen level. The projector also diffuses its direct light source, allowing for more eye protection. The sound quality is also of high quality, giving the Mi Laser 150″ projector the capability of providing theatre-level audio-visuals right in the comfort of the sitting room.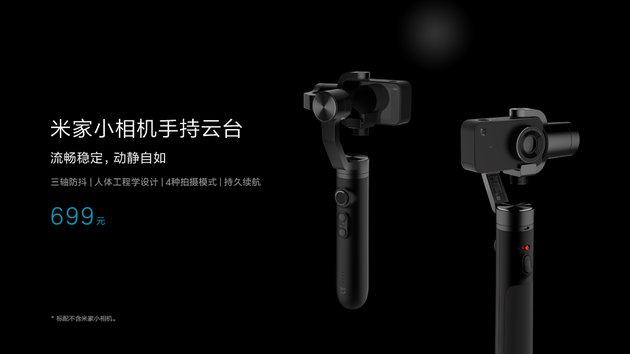 Xiaomi 3-Axis Stabilizer Camera Gimbal & Waterproof  Protective Case
Xiaomi had teased the Gimbal when the MIJIA 4K Compact Action camera was launched earlier this year and it courted some attention. The camera has since been on sale and now Xiami is introducing the Gimbal design for the camera. The 3-Axis stabilizer Gimbal can rotate 360 degrees unhindered and is designed with features that ensure stability even when shooting in an unstable terrain or manner. The hand-held gimbal comes with a large 5000mAh battery which ensures it can last for up to 8 hours. There are also various control buttons for shooting and adjustment. The product is priced at 699 Yuan (~$105) and will officially be up for grabs from October 31 on Xiaomi Mall and Xiaomi's official flagship store on Days Cat.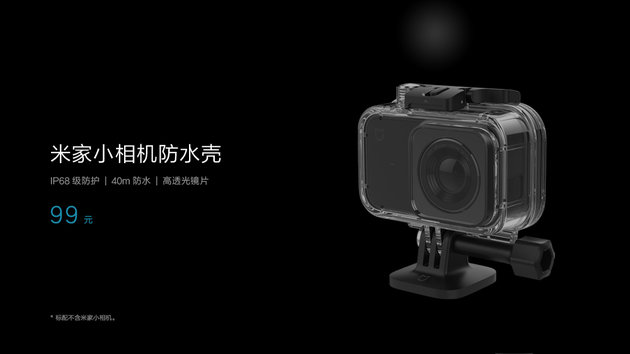 Related: Grab The Xiaomi Mijia Mini 4K Action Camera for $119.99 (Coupon Inside)
Also joining the fray is a new waterproof protective casing for the MIJIA 4K Compact Action Camera with an IP68 water and dustproof rating. That means the 4K camera can be used in the rain and in dusty environments without fear of damage. It can also withstand underwater usage up to a 40-meter depth.  It has a non-reflective film on the surface where the lens would sit and that aspect is also covered with nano-level hydrophobic anti-fog film. This guarantees optimum shooting performance regardless of the weather condition.The accessory will also go on sale on October 31 and is priced at just 99 yuan (~$15).
(source)