Google Assistant Song Recognition Feature Rolling Out to Non-Google Devices
by Habeeb Onawole Nov 7, 2017 9:37 am0
Google Voice Search used to have this feature where you could ask it what song was playing and it would identify it. Sadly, that feature wasn't available on Google Assistant not until last month when it became a Pixel 2 and Pixel 2 XL exclusive. The good news is that the feature is now rolling out to non-Google devices.
Reports say the roll-out began last weekend to non-Google devices. I tried it on my OnePlus 3T and it works. The image below also show it working on the OnePlus 5. If you have Google Assistant on your device, you should check and see if it is available.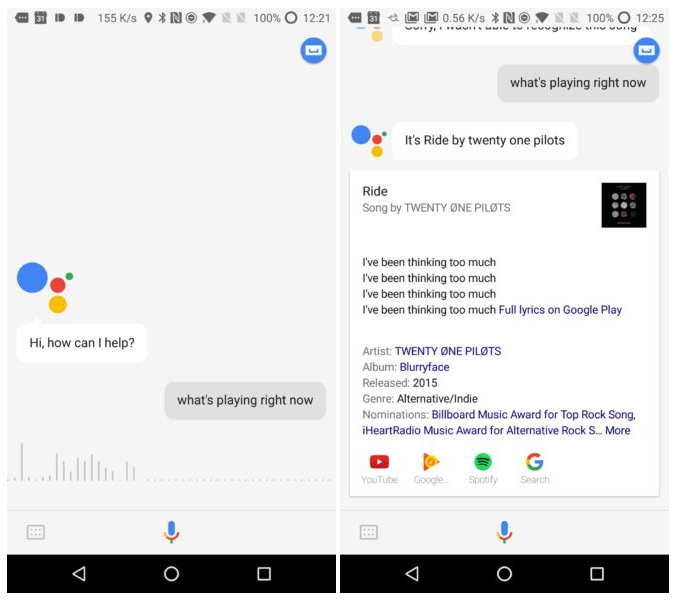 While it is not as sophisticated as the Pixel 2 and Pixel 2 XL-exclusive always listening song recognition feature (Now Playing), it sure is better than nothing.
READ MORE: HTC U11+ is the Cancelled Google Pixel 2 XL Muskie
Google seems to be adding more features to make Search better. Yesterday we reported that you will soon be able to compare phone specs right from the search without the need for visiting a particular website.
(Source)