Motorola Launches $200 Polaroid Insta-Share Printer Moto Mod
by Habeeb Onawole Nov 15, 2017 7:21 pm0
Motorola has shown commitment to its take on modularity by regularly releasing new Moto Mods for the Moto Z series. Its latest moto mod is the Polaroid Insta-share Printer.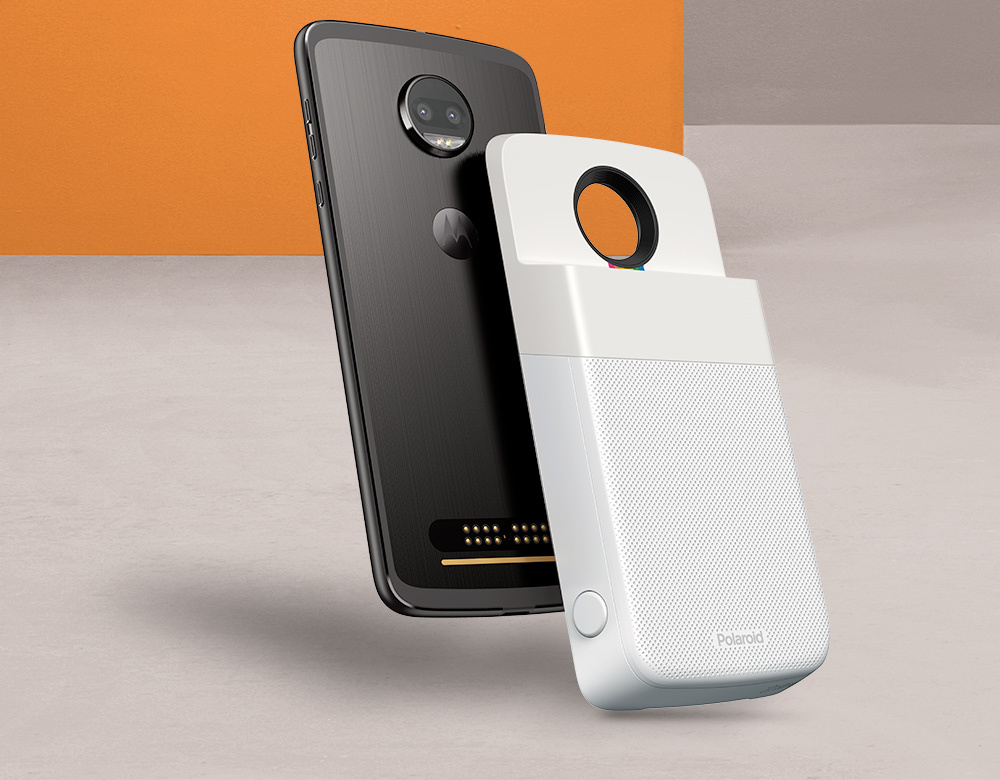 Just like the name says, the mod turns your phone into a Polaroid camera, letting you instantly print pictures you take or have on your phone instantly. You can even add filters and frames to your pictures and even print from Facebook, Instagram, and Google Photos.
Think of this as a portable version of Fujifilm's Instax series. The Polaroid Insta-Share Printer mod uses Zink™ Zero-Ink™ Paper for printing 2 x 3" photos. It requires no ink and can be stuck on any surface.
Using the mod is easy. Just flip the back of the Mod open like in the image below and load it with the Zero-Ink (ZINK) paper. Select a photo from your phone or take a new picture by pressing the physical capture button on the Mod. Print it, peel off the adhesive tape and stick on any surface.
The Polaroid Insta-Share Printer Mod has a 500mAh battery that should last for up to 20 prints. It weighs 188g and recharges via USB-C. The Mod can hold up to 10 sheets of printing paper (1 pack) at a time. Since this is a Mod made in collaboration with Polaroid, you can order Polaroid's 2 x 3 inch ZINK paper to restock from stores like Amazon.
READ MORE: AT&T's Mobile TV Cast is Motorola's Newest Mod
The Insta-Share Printer Moto Mod will sell for $200 and is currently available for pre-order on the official website.