Broadcom Set For Showdown, To Tender Its List of Candidates For Qualcomm's Board Today
When it was reported that Qualcomm had rejected Broadcom's $130 billion USD unsolicited bid, the possible options that Broadcom could still explore in order to achieve its goal were outlined. One of the options was to move for a change of Qualcomm's current board whose tenure expires next year by submitting its own slate of candidates for the board. The U.S tech giant is reportedly set to explore that option as sources have disclosed that Broadcom will tender its list of candidates for the board today which is Monday.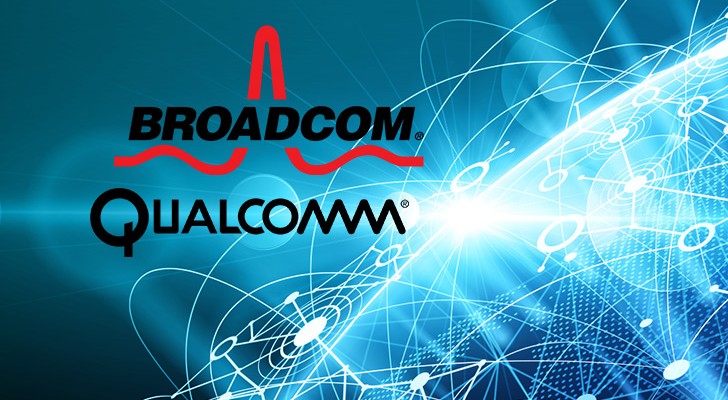 The move is no doubt a confrontational one, as it is aimed to push out the present directors who they believe are not open to see the deal scale through. This is one of two moves Broadcom is reportedly taking in their bid to acquire Qualcomm. If they fail to effect a change of Qualcomm's board before March next year, Broadcom is tipped as planning to improve on its earlier offer. Broadcom had offered Qualcomm's shareholders $60 in cash and $10 in Broadcom's stock for each of their shares. The details of the new offer aren't known and wouldn't be disclosed until March next year after the results of the Board of Directors voting is known. A new offer will only come if its candidates fail to win, the source hints.
Read Also: Broadcom's Attempt To Acquire Qualcomm Could Face Regulatory Scrutiny In China
Financial experts are of the opinion that even if Broadcom fail to succeed in its bid to change Qualcomm's board, it may likely succeed in acquiring the fabless chipmaker with an improved offer. Majority of Qualcomm's shareholders (77%) are said to be institutions like mutual funds, hedge funds and private trust funds firms.What this means is that these institutions are only interested in selling their investors' shares for the largest profit. Qualcomm closed Friday's trading at $65.49, so a $70 per share bid may not sound lucrative. However, a bid to the tune of $85 to $90 sounds lucrative enough to help win over Qualcomm's shareholders swiftly. Moreso, Broadcom offers more profitability in the long run, with its shares closing at $271.56 as at Friday last week. The drama is getting interesting by the day. Perhaps, we'll soon see the biggest acquisition is the tech industry kickstarted. Even with a yes vote from Qualcomm's board, it could take up to one year before it gets approved by the relevant regulatory agencies. But then, something just makes the idea of the current Qualcomm structure being dismantled feel good.
(source)