All The Best Deals For The Holiday Season!!!
by Habeeb Onawole Dec 11, 2017 4:39 pm1
Just because shopping festivals like Double 11, Black Friday, and Cyber Monday are over doesn't mean deals on phones and other devices have ended. Most times, the deals run till the end of the year and even sometimes the beginning of the new year.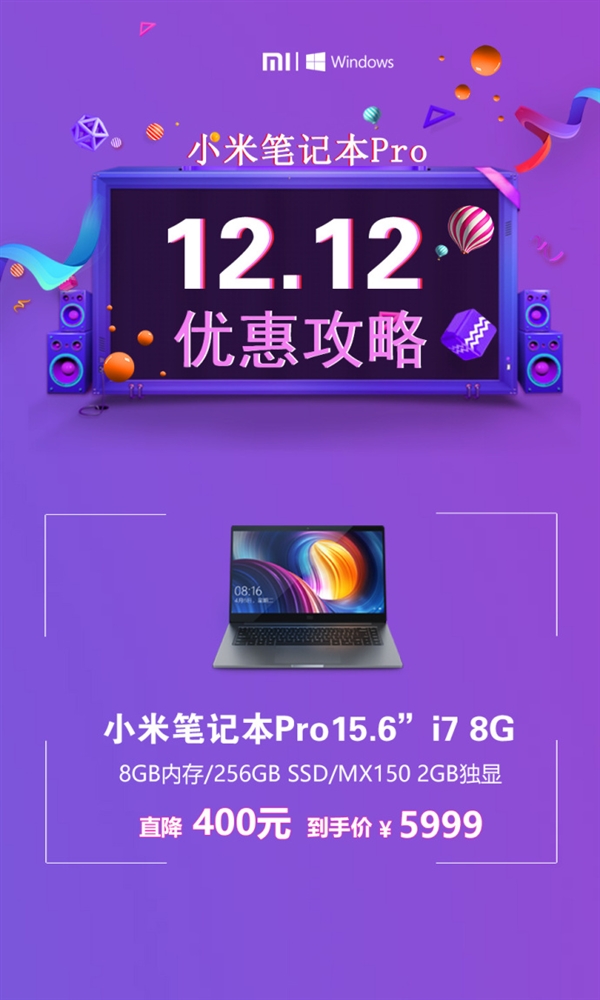 The reason for this can be attributed to one thing – clearing out stock for new products. Manufacturers will soon begin releasing successors to this year's devices and retailers will want to clear out old devices to make way for the new ones.
Below is a list of the deals we have come across:
Mi Note 2: The Mi Note 2 might already be a year old, it still packs some super impressive specs. A dual-curved display, Snapdragon 821 processor, and either 4GB/6GB of RAM and 64GB/128GB of storage. Suning.com has slashed the price of the high end variant from ¥3299 (~$498) to ¥2299 (~$347). That is about $150 saved.
Mi Max 2: The Mi Max 2 got a price slash a few weeks ago. The 4GB + 64GB model now sells for ¥1599 (~$242) while the 128GB version sells for ¥1799 (~$272). With each purchase, Xiaomi will also add a free bathroom scale worth ¥99 (~$15). In India the phone also got a Rs.1000 (~$16) price slash. The 4GB + 32GB variant is now Rs. 13,999 (~$218) and the 4GB + 64GB model is ¥15,999 (~$249).
Mi Notebook Pro: Xiaomi today announced a price slash for its Mi Notebook Pro PC ahead of tomorrow's Double 12 shopping festival. The Core i5 and Core i7 (16GB RAM) versions both get a ¥200 price cut and will now sell for ¥5399 (~$815) and ¥6799 (~$1027) respectively. The 8GB RAM Core i7 version gets ¥400 off and will sell for ¥5999 (~$906).
Meizu PRO7: Meizu has cut down the price of its two flagship phones, the PRO7 and PRO7 Plus. Originally available for ¥2880 (~$435) and ¥3580 (~$540) respectively, the PRO7 will now start at ¥1999 (~$302) and the PRO7 Plus will sell for ¥2699 (~$408) starting tomorrow.
Meizu M6 Note: Meizu's mid-range king got a permanent price slash last week. The cut saw some variants reduce in price by ¥200 and others by ¥300. The new prices are now live on the official Meizu store and JD.com.
Honor Magic: Huawei's Honor Magic received its first price cut since its release last year. The phone is now priced at ¥2699 (~$409), ¥1000 down from its original price. As at now, none of the retail stores have it at the new price, including Huawei's official store – Vmall.com. So you might need to be a bit patient with this deal.
Xiaomi Mi A1 (India):  The Mi A1 is the Android One variant of the Mi 5X. First released in India at a price of Rs. 14,999 (~$233), Xiaomi has announced a Rs. 1000 permanent price cut that brings it to Rs. 13999 (~$217).
Vivo V5s (India): The Vivo V5s is a mixed package of an entry-level and a mid-range phone. Its key feature is its 20MP selfie camera. You also get 4GB of RAM and 64GB of storage but a 5.5" HD display and a MT6750 chipset. The price has been slashed by RS. 2000 bringing it to Rs.15990 (~$248). Flipkart still has it listed for Rs. 17,990 (~$279) but should adjust it soon.
ASUS Zenfone Live (India): Announced in February, the Zenfone Live is an entry-level phone whose main selling point is its BeautyLive application. It provides real-time beauty effect while streaming live to Facebook, Instagram, or YouTube. Initially priced at Rs.8999 (~$140), it is now available for Rs.7999 (~$124) on Amazon India and Flipkart (gold variant only).
Nokia 7 (White): Released back in October as a mid-range smartphone positioned between the Nokia 6 and Nokia 8. The white variant which just went on sale is priced at ¥1999 (~$302). As part of its Double 12 festival, JD.com will sell it for ¥1799 (~$272) tomorrow only. However, you will need to make an advanced deposit of ¥99 (~$15) to get the ¥200 discount.
HTC U Ultra: HTC launched the U Ultra as its first flagship of the year. Although the phone is powered by last year's Snapdragon 821 processor, it still packs some very cool features in a beautiful body. Originally launched in China for ¥5088 (~$769), JD.com now has it for ¥2499 (~$378) which is a steal. You also get a 3.5mm to USB-C adapter, tempered glass, and a Di Tiger 10,000mAh power bank, all for free. At the moment, only the blue and black variants are available.
Moto Z, Z2 Play, Moto G5 Plus, Moto E4 Plus, and Moto X4:  Motorola USA has cut the prices of a number of its smartphones. The price cut will run up until November 23 (Nov. 24 for the Moto X4 and Moto G5 Plus). The Moto Z2 Play which sold for $499.99 will now sell for $349.99. The Moto Z (first gen) priced at $500 is now $425. If you want the Moto X4, you get a $50 discount that brings the price to $349.99 from $399.99. The Moto G5 Plus 32GB and 64GB variants gets a $30 and $60 discount respectively off their current prices. Last is the Moto E4 Plus which gets $20 and $30 off the 16GB and 32GB variants respectively. The new price will be seen once you add the item to your cart. Visit the official Motorola US website to grab these deals.
READ MORE: Xiaomi Redmi 5, Redmi 5 Plus Full Screen Phones Officially Unveiled with Starting Price of 799 Yuan
Which other deals have you come across that din't get mentioned? Please let us know in the comment box below.