Samsung Galaxy S9, S9+ Reportedly Arriving with Improved Iris Scanner
by Anvinraj Valiyathara Dec 12, 2017 5:52 pm0
Samsung's recent Galaxy S flagship phones have gained huge popularity in the recent years. The company is now working on the launch of Galaxy S9 and Galaxy S9+. Fresh information coming from a South Korean publication has revealed that the firm is working on improving the performance of iris scanner on Galaxy S9 duo.
Iris scanner can identify the user by detecting the complex patterns of each iris. The Galaxy S8, Galaxy S8+ and Galaxy Note 8 smartphones are equipped with a dedicated 2-megapixel lens for iris scanning. After the launch of Galaxy S8 duo, hackers from Germany had revealed that the iris scanner available on both phones could be easily spoofed by using a photograph of the eyes or contact lens of the user. At that time, Samsung had retorted by saying that the hack is unrealistic as it requires hackers to steal the smartphone and snap a photo of the owner's iris.
According to The Korea Herald, Samsung will be adding 3-megapixel iris scanning lens on Galaxy S9 and S9+ that will be able to identify users instantly even if they are wearing glasses or when they are in very bright or dim light conditions. A spokesperson from Samsung has said that compared to other biometric recognition feature such as fingerprint and facial authentication, iris scanning is the safest one when it comes to carrying out banking transactions on smartphone.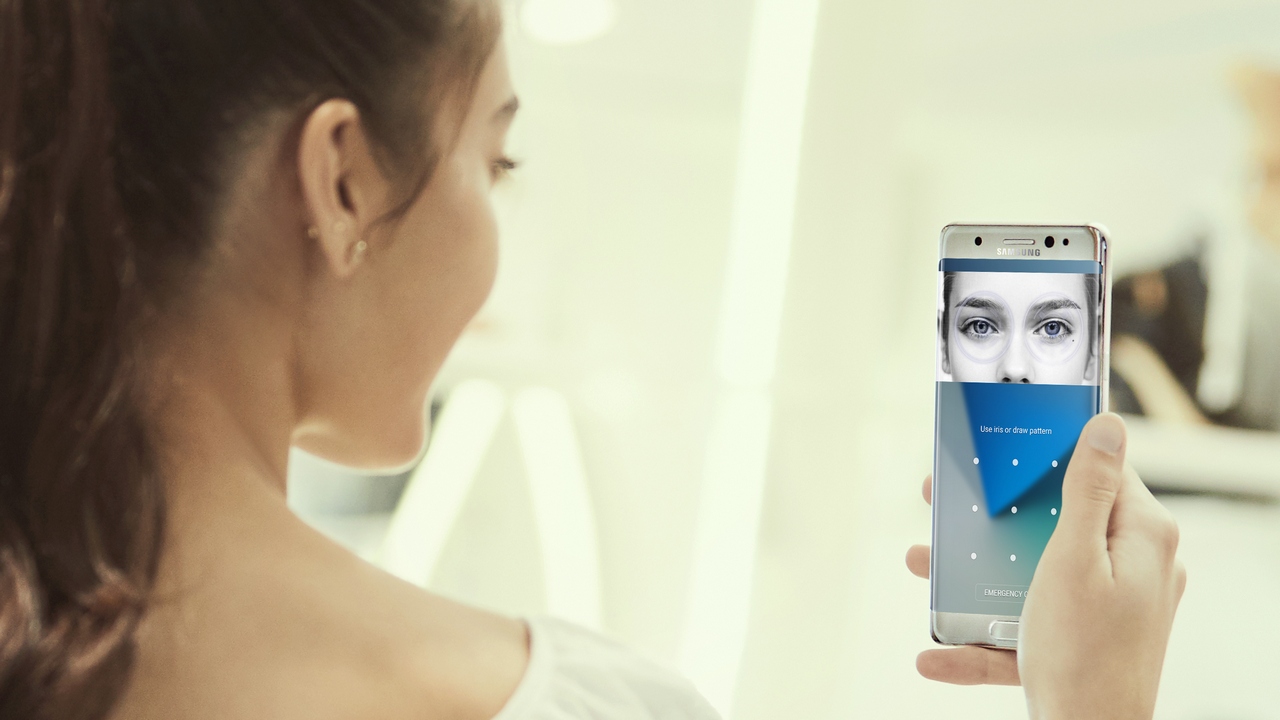 Read More: Samsung Galaxy S9, S9+ May Get Unveiled at Mobile World Congress 2018
As of this writing, fingerprint and iris scanning are the only biometric recognition technologies that are available on Samsung Pay for authenticating payments. The South Korean company is reportedly working to bring more mobile banking apps to support the iris scanner feature. The company is also aiming to bring iris recognition feature on budget phones by late 2018 or early 2019.
In related news, Synaptics has recently announced the world's first in-display fingerprint scanner called Clear ID. It is speculated that the company is mass producing Clear ID in collaboration with Samsung. Since then the rumor mill has been claiming that the new fingerprint scanning technology may be made available on the Galaxy Note 9 that is rumored to debut in the latter half of 2018. There is no confirmation on whether the in-display fingerprint scanner would be arriving on Galaxy S9 and Galaxy S9+.
(source)