Xiaomi To Giveaway Rewards Worth 150 Million Yuan As Its Smartphone Sales Increases
Chinese smartphone manufacturer Xiaomi has announced that it will be giving away rewards worth 150 million Yuan (approximately $22.7 million) during the upcoming shopping festival.
The announcement comes at a time when the company is very close to achieving its yearly target. The company had earlier said that it aims to ship 90 million smartphone units this year. By the end of October, Xiaomi has already managed to ship over 70 million handsets worth 100 billion Yuan.
During the upcoming shopping festival, which will take place between 19th December and 26th December, Xiaomi will be giving away 1 million coupons worth 100 Yuan and 1 million coupons worth 50 Yuan. The coupons can be sued to purchase products from the company's online store.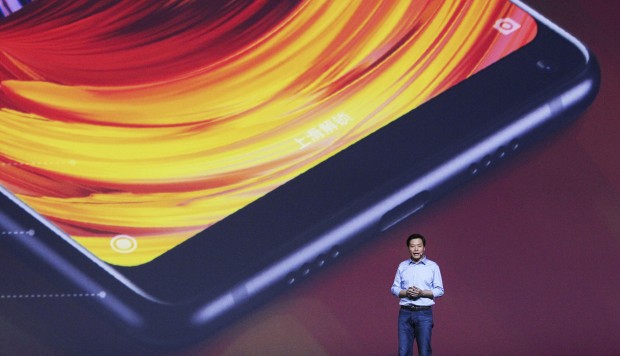 Along with the cash coupons, the China-based company will also be giving away smartphone accessories such as cables to those who could not get the coupons. According to the company, a user will be able to save up to 2,200 Yuan during the sale.
While announcing such offers, Xiaomi's founder and CEO Lei Jun said on his official Sina Weibo account that the company wanted to offer an "unpredictable" way to express gratitude to its supporters as the company reported a good performance this year.
The company, which was once touted as the world's most valuable startup, stumbled in terms of smartphone shipments last year given the cut-throat competition in its home market as well as in India — which is the second largest market for Xiaomi.
However, the company managed to turn the tides and has been registering good growth this year. One of the major reason behind that is the change in the company's strategy. It has now started focusing on the offline channel along with the online sales channel. Xiaomi is now planning to establish over 1,000 Mi Stores in different Chinese cities by the year 2020.
Read More: Upcoming Flagship Smartphone Mi 7 Concept Renders Reveal Stunning Design with 18:9 Display
Also, the company solved issues related to the production capacity. Thus, the sales of its smartphones have increased given that there are enough units available to purchase during each flash sale.
Xiaomi was recently ranked as the leading smartphone vendor in India, along with Samsung. According to IDC, both the companies have managed to grab 23.5 percent of Indian smartphone market. IDC currently ranks Xiaomi as the fourth largest smartphone vendor in China, shipping 15.7 million units in the third quarter with a market share of 13.7 percent.