LG And HERE Partners To Develop Next-Gen Telematics Solution For Autonomous Vehicles
After partnering with Qualcomm for developing an autonomous driving technology, South Korea-based LG has now announced a partnership with HERE Technologies. Both the companies will now work on a next-generation telematics solution for autonomous vehicles.
In this partnership, LG will use its advanced telematics technology with high-precision map data, while the location services will be powered by the HERE Open Location Platform.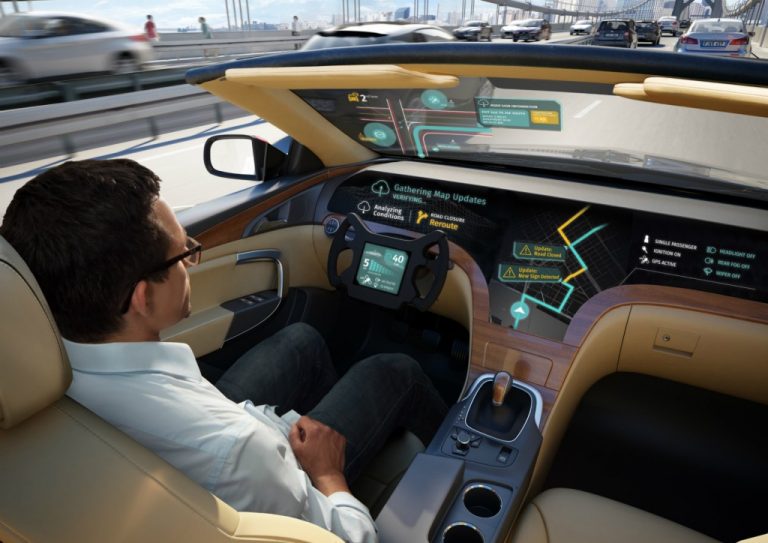 Telematics deals with integrating telecommunications with informatics for providing services such as navigation and entertainment. It uses technologies such as GPS, Bluetooth, WiFi and DMB.
Lee Woo-jong, President of LG's Vehicle Components Company, said,
We're excited to present a new standard for autonomous mobile communication solutions in cooperation with HERE, which has unsurpassed cutting-edge automotive guidance technology. With partners like HERE, LG can continue to advance the next generation of connected car technologies to help prepare automakers for the self-driving era.
HERE is working on developing HD Live Map — a cloud-based map service that supports connected advanced driver assistance systems and automated driving solutions.
It's the same system that LG intends to deploy in the new solution. This will enable automakers to identify all roads and surroundings such as lane markings, stop signs, crosswalks, speed signs, traffic lights, etc.
Moon Lee, VP of HERE Technologies, said:
We believe our Open Location Platform-powered services can play a critical role in next-generation telematics technology for autonomous vehicles, and we're excited to be working with LG to make this a reality.
Using this next-gen telematics offering, cars will be able to use their ADAS (Advanced Driving Assistance Services) to collect information on the road, along with information on cars surrounding them using the V2X (Vehicle to Everything platform).
Read More: Cyanogen Rebrands As Cyngn, Pivots From Mobile OS To Self-Driving Cars
The collected information will then be sent to the cloud servers. Them, LG and HERE's telematics solution will analyze the collected data and send customized driving information to the car.