OnePlus Announces New Launch on January 5, Hints At Sandstone White OnePlus 5T
by Habeeb Onawole ago0
The official OnePlus weibo account has released a poster announcing a launch for Friday, 5th of January. The poster has hints all over it that point at a Sandstone White version of the OnePlus 5T.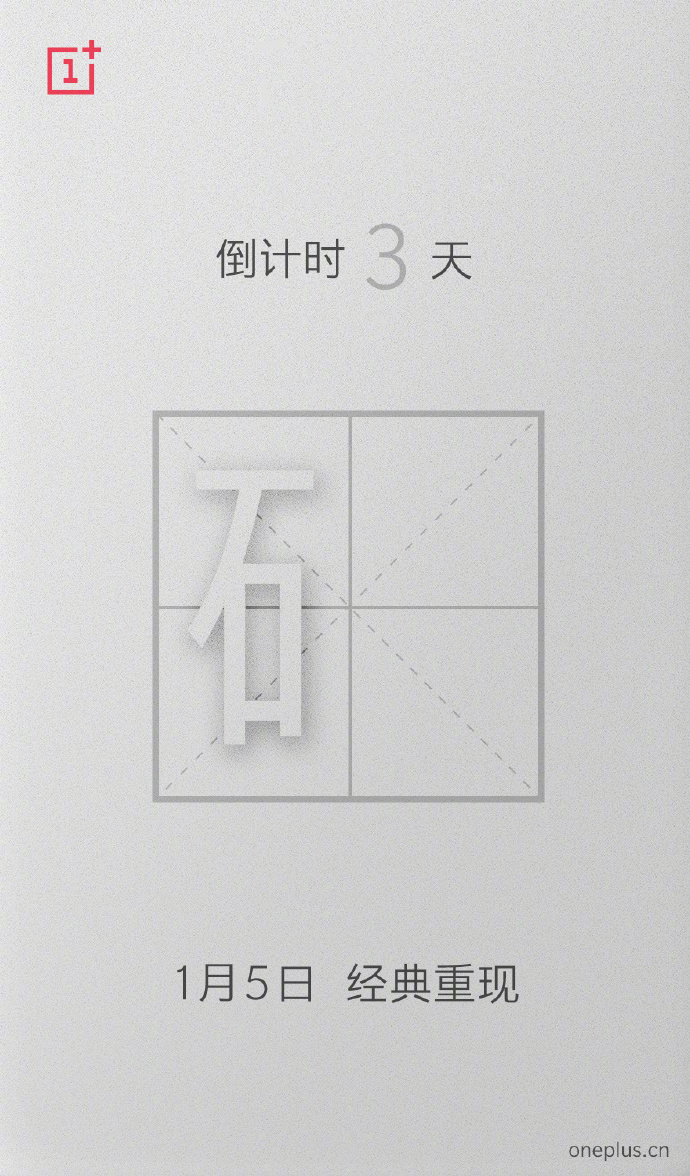 A few days ago, there was a OnePlus video uploaded online that had random people feel the texture of an unknown item inside a box. Quite a number of people who participated in the experiment mentioned the words "sand" and "stone" when asked to describe the texture. One of the participants even said "it feels like the original one". At the end of the video, OnePlus said the mystery would be unboxed in January 2018.
The new poster drops more hints at the product being a Sandstone version of the OnePlus 5T. First, the background of the poster is sort of grainy like sandstone. There is also a text at the bottom that translates into "classic reproduced".
READ MORE: OnePlus 6 Rumoured To Feature 3D Face ID Technology Like The iPhone X's
OnePlus fans will remember that one of the colors the OnePlus One launched in was Sandstone Black. The OnePlus 2 was the last phone to feature the much loved textured back. But come Friday, we will see it return to the OnePlus 5T but in a new white shade.
As it stands, this will be available in China first, but we hope it will make it to other countries later.
(Source)