Samsung Galaxy S9+ Lookalike With Vertical Dual Cameras Already Listed By A Chinese Seller
Samsung is expected to repeat its product launch pattern for 2017 this year. The tech giant is expected to build on last year's successes with the launch of the Galaxy S9 and S9 Plus in the first half of the year. The duo could well be unveiled early at MWC 2018 and is expected to pack the recently announced Qualcomm Snapdragon 845 processor.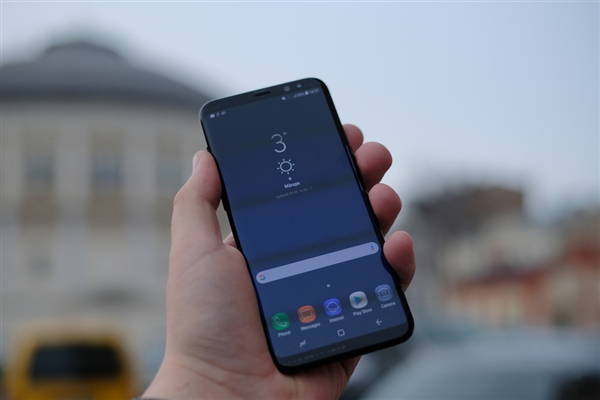 Now, a Chinese retailer has set out early to catch in on the potential success of the Galaxy S9+ by launching a look-alike smartphone. The device which also bears the Samsung Galaxy S9+ moniker can at best be described as a cheap Galaxy S9+ clone. It bears the same design as that of the Galaxy S9+ render that have featured in an earlier leak. It features a dual camera at the rear aligned in a vertical direction. The device also packs a rear-mounted fingerprint sensor placed under the rear cameras. Unfortunately, the front design is a sell out as it looks nothing like the render of the Galaxy S9+ we have earlier seen. The screen to bod ratio is nowhere near the likely ratio Samsung will utilise which is placed at up to 90% with ultra-thin bezels.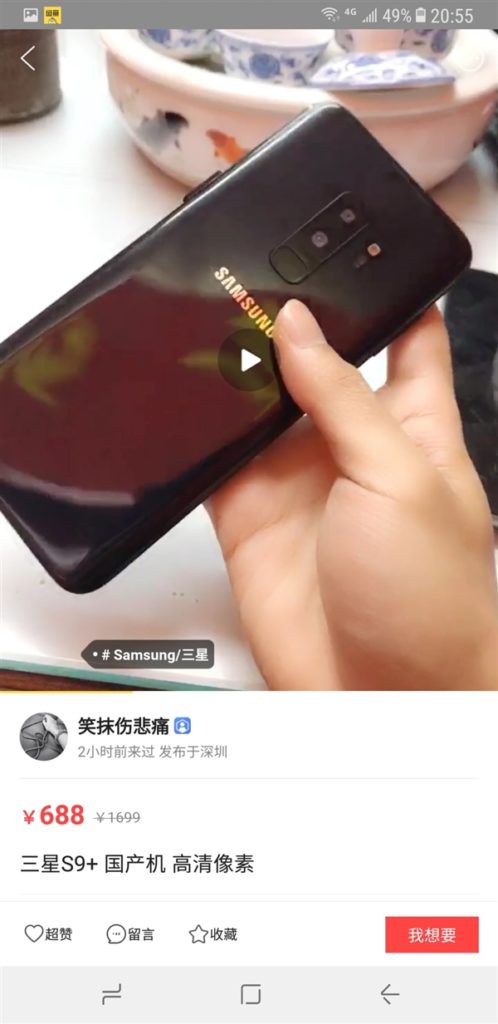 Read Also: Samsung Galaxy S9 and Galaxy S9+ Rear Glass Design Appear in New Leak
Do note that this is definitely a clone and not the real phone and that fact is reflected in the price with which the device is listed. The device is listed with a 688 Yuan ( around $100) price tag and that is nowhere near the likely price of the Galaxy S9+. The real Samsung flagship is expected to come with a 6.2-inch full-colour curved screen and will be equipped with an SD 845 chip. The processor is backed by a 6GB RAM while a 3500mAh will provide the juice. The Galaxy S9 series is also expected to pack Google's latest Android 8.0 Oreo operating system.
(source)