Acer's Updated Swift 7 Is The World's Thinnest Laptop
Acer today announced three new laptops at CES 2018 in Las Vegas. Out of those three, one which captures the attention is the Acer Swift 7 which is claimed to be the world's thinnest laptop, measuring just 8.9mm in thickness.
The company says that the Swift 7 laptop is designed in such a way that it makes the device easier for users to carry anywhere they travel, at any time. The laptop comes with an aluminium unibody design.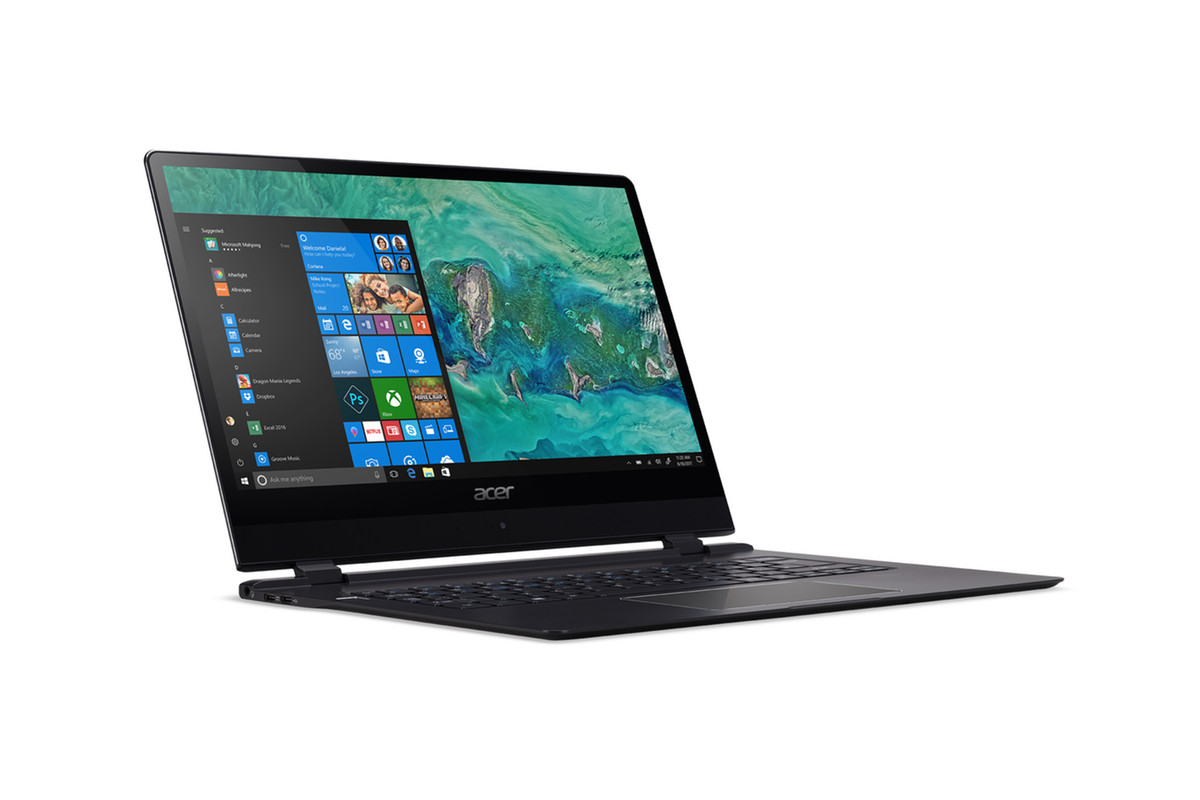 The display on the Acer Swift 7 has been upgraded from 13.3-inch to 14-inch, but it comes with Full HD resolution. The display uses IPS5 technology, along with Acer Color Intelligence and a Corning Gorilla Glass NBT touchscreen. The laptop packs a backlit keyboard, making it easier to work in low-light conditions such as long-haul international flights or train journeys.
It is powered by 7th generation Intel Core i7 processor, along with 8GB LPDDR3 RAM and 256GB PCIe SSD storage. It runs Windows 10 and also includes a fingerprint reader which allows password-free and more secure sign-in through Windows Hello.
The laptop further comes with 4G LTE connectivity, which is rare in laptops. 4G connectivity is powered by Intel XMM 4G LTE. According to the company, this makes it useful for the professionals who wish to eliminate tedious wireless connection problems while travelling and stay focused on the task at hand. It comes with Nano SIM card slot support and features eSIM technology.
As of the pricing and availability details, the new Acer Swift 7 will be available for purchase in North America starting March, carrying a price tag of $1,699. Later, the laptop will be available in EMEA starting April, for a starting price of 1,699 Euros.
Read More: LG's Newly Refreshed Gram Laptops Announced Ahead Of CES 2018
While Swift 7 is thinner, it pales in comparison to other devices offered by Acer's competitors in this price range. While Swift 7 offers 7th generation processor, 8GB RAM and 256GB SSD, most devices in its price range now offer 8th generation Intel processors, better display and comparatively higher memory configuration.
For more coverage from CES 2018, check out this link!