Huawei Not Setting Sales Target, Sustainable Growth Is The Focus
by Habeeb Onawole Jan 9, 2018 10:34 am0
It is not unusual for companies to announce their sales target for the year. Lots of companies do it but some don't. It was reported that Huawei had set a sales target of 200 million units for 2018, however, CEO Yu Chengdong, has denied the statement.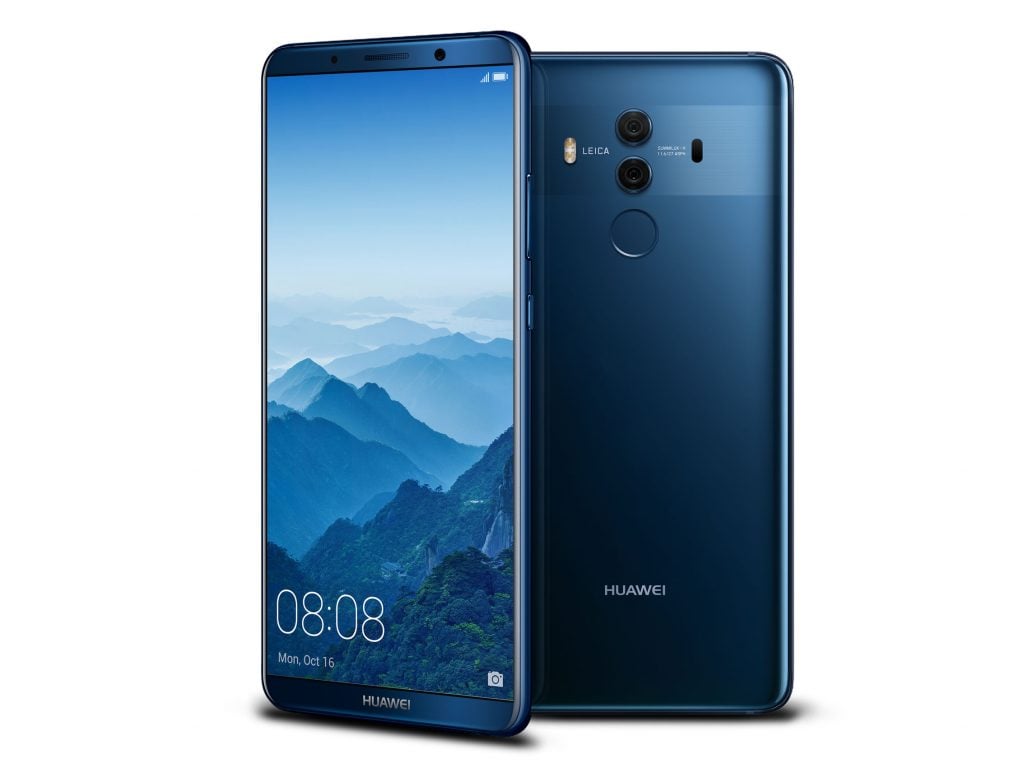 A screenshot from a WeChat conversation shows the chairman's response to the sales target. A rough translation of his response says that Huawei doesn't pursue sales target, instead it maintains a healthy and sustainable growth.
At the beginning of the year, Mr. Chengdong had mentioned that 2017's sales revenue from the consume business unit is expected to reach ¥236 billion (~$36 billion). That is a 30% increase over that of the previous year.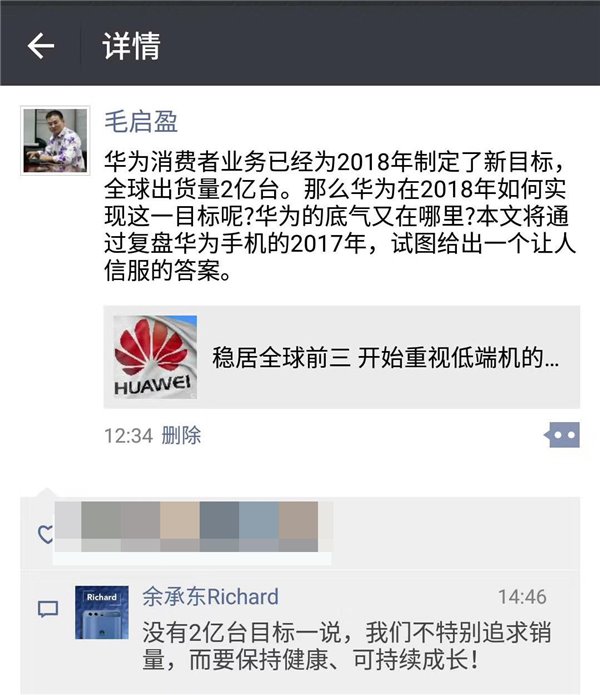 Huawei and its sub-brand Honor, shipped a combined 153 million units for 2017, a modest increase against 2016's 139 million units. It kept its market share in China and reached a 10% global share, finishing in the top 3.
The Chinese Ministry of Industry and Information however says that smartphone sales are declining. In 2017, it is said to have reduced by 9.7% (448 million). Many analysts believe it will continue to decline.
RELATED: Samsung Mobile Sets Sales Target of 320 Million Smartphones For 2018
While Mr. Chengdong may not be pursuing sales target, the company's founder, Ren Zhengfei, wants the company to expand its markets. To achieve this, he suggests a focus on low-end phones for both brands (Huawei and Honor) which he believes will help them expand overseas.
(Source)