LG Pay, the mobile payment and digital wallet solution from LG has been available in South Korea since last year in June. However, LG has now confirmed that the LG Pay service will be heading to the U.S. by June this year.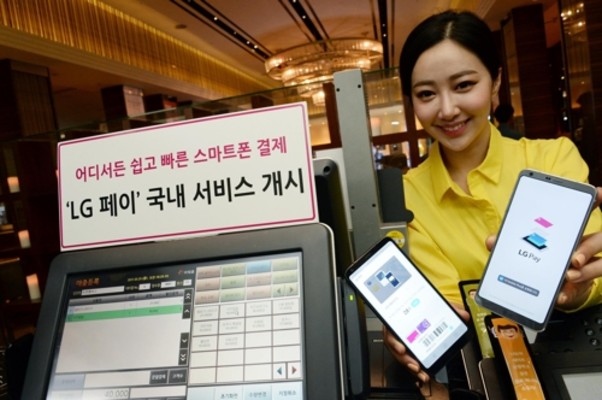 On Tuesday, LG announced that it will be bringing its mobile payment solution to the U.S. in the first half of the year, Yonhap News reported. The availability of the LG Pay in the U.S. will be timed with the release of its upcoming flagship phone.
LG Pay can be used by placing the NFC-enabled smartphone at a payment terminal. The transaction can be authenticated through fingerprint scanning. Apart from NFC, the Wireless Magnetic Communication (WMC) technology can be used for making payments at regular credit card readers that do not feature NFC radios.
LG is speculated to bring the LG Pay feature as LG Wallet in the U.S. Earlier in this month, the South Korean company had released LG Wallet app in the Google Play Store. The description of the app states that it will work with only with the unannounced LG G7 phone.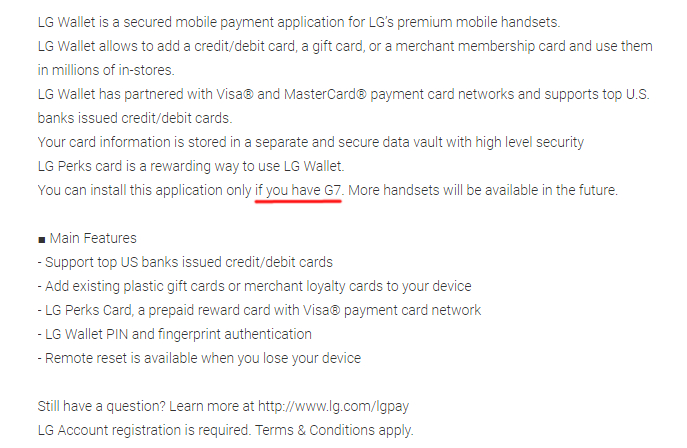 Read More: LG G7 Launch Pushed to March Followed by Market Release in April, Claims Report
It indicates that when LG releases the LG G7 smartphone in the U.S., it will be also introducing the LG Pay/Wallet payment solution in the country. It is also expected to be available on the LG V40 flagship that will be arriving in the latter half of the year. Starting with flagship phones, LG is expected to make the service available on its mid-range smartphones in 2019.
LG is speculated to launch the Snapdragon 845 powered LG G7 flagship phone in March this year. It is expected to arrive with FullVision OLED display with 18:9 aspect ratio, 6 GB of RAM, dual selfie cameras, dual rear cameras and more.
Rivaling services such as the Samsung Pay has been available in 12 devices across 14 countries whereas the Google Pay which includes Android Pay and Google Wallet services are available on NFC-enabled Android devices in 17 countries. LG Pay will not only receive tough competition from Samsung Pay in the home country but also from it and Google Pay in the U.S.