Alcatel has teased 3 new series of phones at CES 2018 which will be called with simple numbers: 1, 3, and 5. According to the famous leakster Roland Quandt, three smartphones from these series will be officially announced next week. The most reliable hypotheses suggest that each of the handsets which should be launched by TCL (the Chinese company that acquired the French smartphone manufacturer) may belong to different series. So we may see a phone from the 1 series, one from the 3 series and another from the 5 series.
Alcatel 1 is a series of budget phones which will be sold with price tags under $100, the 3 series will be sold under $200, and the 5 series will contain the most powerful phones by the company which will still be affordable compared with the best flagships, as they will cost under $300. All the series should be equipped with bezel-less displays which will have an 18:9 aspect ratio. Obviously, the resolutions will change depending on the prices of the various phones.
RELATED: Alcatel 5's Final Design Revealed in Fresh Render
Some renders related to new Alcatel phones have already surfaced at CES 2018, and they show three models: Alcatel 1x, 3v and 5.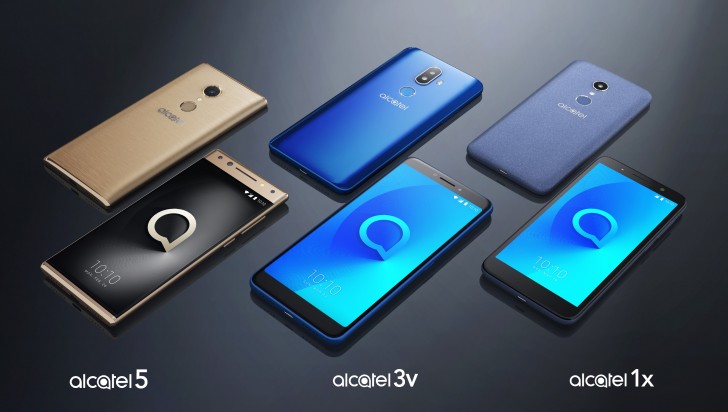 The first is the most entry-level one, but even though it will cost less than $100, it has a fingerprint reader on the back side. 3v should be the mid-range device and it is equipped with a dual camera setup on its rear side. However, the fact that it has a dual rear camera does not prove that the phone will have good camera performance. Under the dual camera, there is a fingerprint reader as well. The Alcatel 5 is the most powerful one and it seems to have the highest screen-to-body-ratio.
Next week we will probably know all their specs.
(Source)