In 2017, Razer entered the world of smartphone business by launching the gaming-friendly Razer Phone that is packed with a 120 Hz display and a massive battery. A French publication has revealed that Razer is working n a second-generation smartphone that will probably arrive in the market with Razer Phone 2 moniker in September this year.
During the Consumer Electronics Show (CES) 2018, Razer had demonstrated Project Linda. It is a laptop dock that features a 13.3-inch display, battery of 53.6 Wh, 200 GB of internal storage and some connectivity features like USB-A, USB-C and 3.5mm audio jack.
Users of Project Linda can place the Razer Phone in a slot where the touchpad is normally present. This way the Razer Phone when placed in the laptop dock can function as a touch pad. Its processor and RAM will be driving force for the laptop dock. Moreover, it can also function as a secondary display as shown in the image in this post.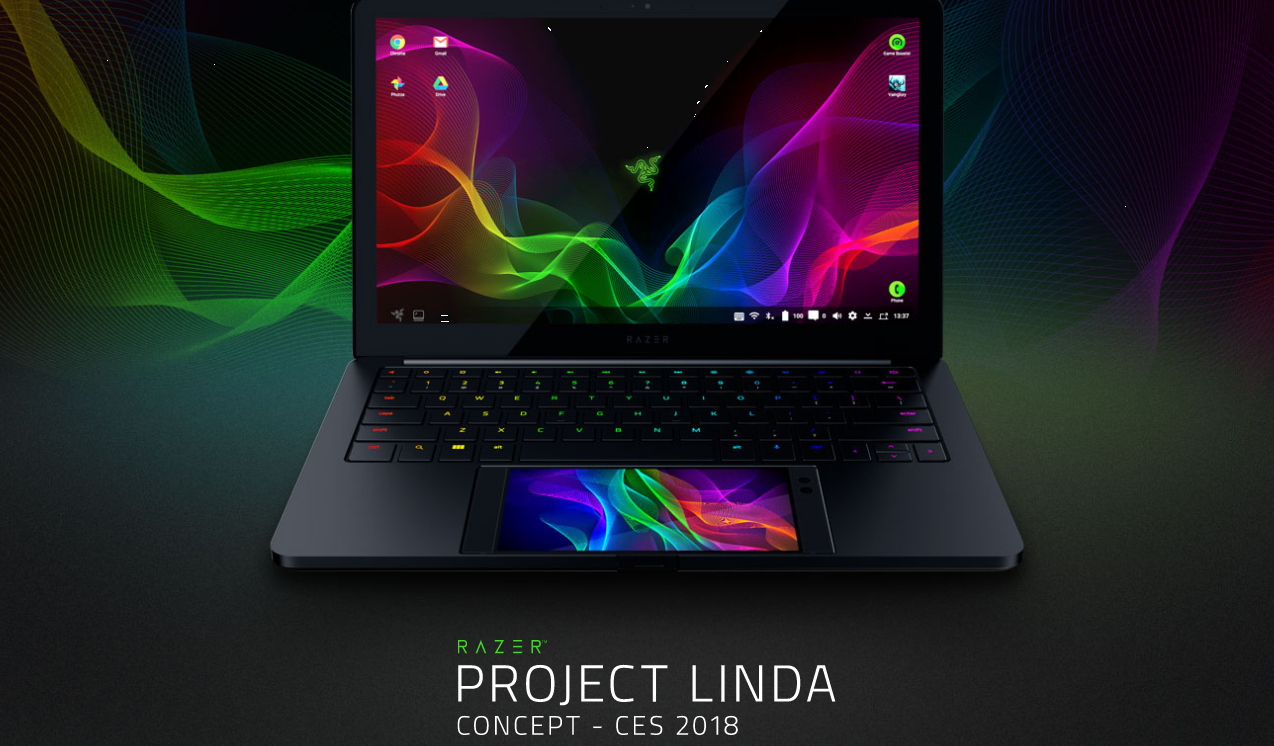 Read More: Razer Phone: Here's the Official List Of 120Hz-Optimized Android Games
It took around two-three month to build Project Linda before the CES 2018 and the company was able to design it in a short span of one month. The general design of the laptop dock has been borrowed from Razer Blade Stealth notebook. As far as software is concerned, Razer had teamed up with Sentio, a company that specializes in turning Android smartphones into laptops.
It is speculated that the Razer Phone 2 may get unveiled in September this year through the IFA 2018 tech trade show. As of this writing, there is no information available on the specifications of the upcoming Razer Phone 2 smartphone. The company is expected to launch the Project Linda laptop dock alongside the smartphone. An internal source has revealed that the company would be taking a call in the next days to decide on the launch of Project Linda. Recently, Razer CEO Min-Liang Tan had hinted to Marques Brownlee on Twitter that the company may launch Project Linda.
Are you looking forward for the Razer Phone and its laptop dock? Share us your views by adding comments below.
(source)