Razer's Project Linda Turns Your Razer Phone Into A Computer
by Habeeb Onawole ago1
The Razer Phone is one of the top phones of 2017 even with its release in the final quarter of the year. At CES 2018, Razer has showcased a familiar technology that transforms your Razer Phone into a full laptop.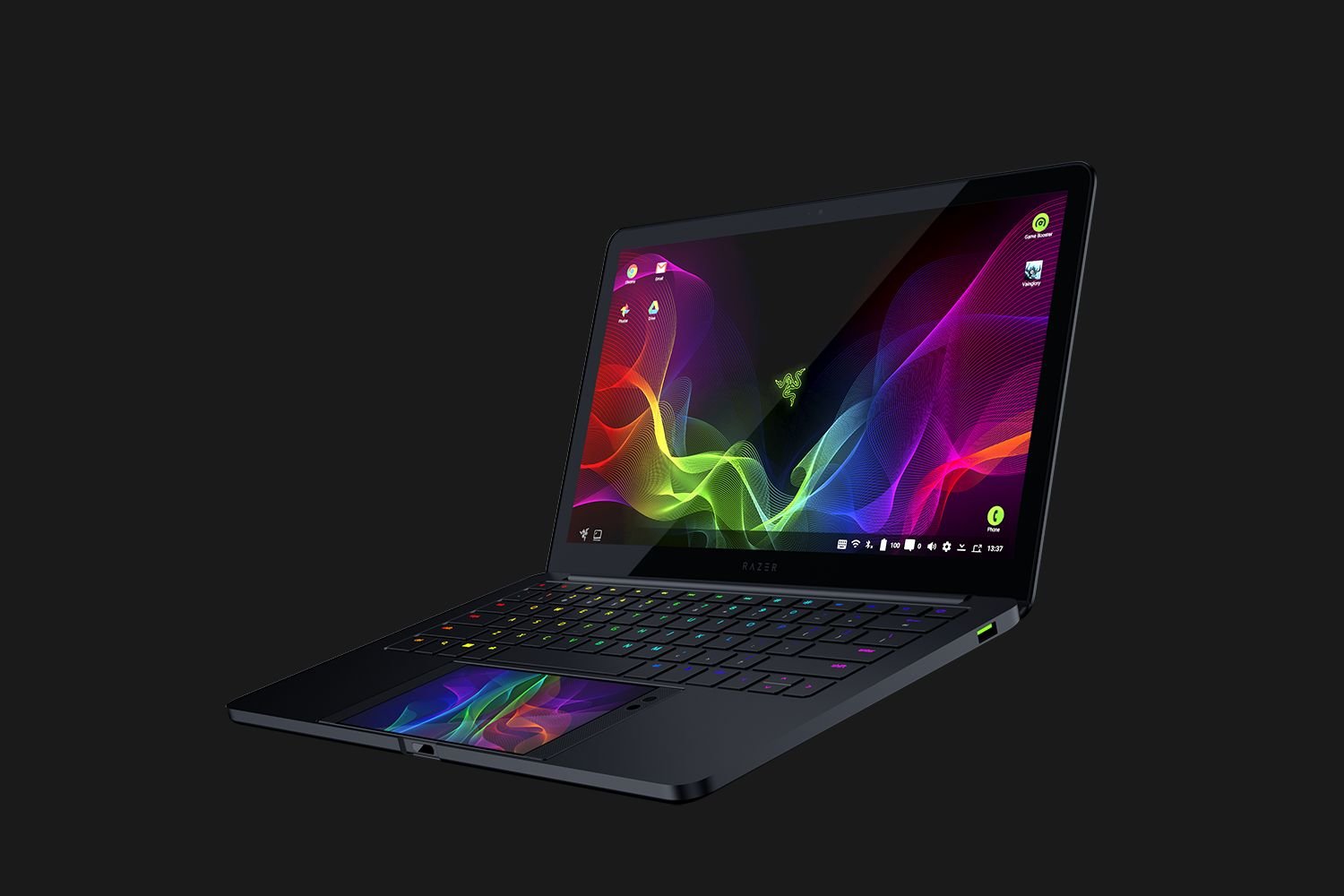 Called Project Linda, the technology is actually a laptop shell that becomes a full laptop once you dock your Razer Phone into the provided slot.
We have seen multiple versions of this technology in the last couple of years. There is the more recent Mirabook by Miraxess demoed last year, but still hasn't gone on sale. There is also the much older Motorola DROID BIONIC Lapdock and Atrix Lapdock.
What these have in common is that they are laptop shells that allow you to connect your android phone for a PC like experience. This is the same road Razer's Project Linda is following, it only just has better specs.
Project Linda Specs and Function
The device has a 13-inch QHD touch display with a similar design to the Razer Blade Stealth. It has Razer's Chroma keyboard so you get the full customizable backlight experience. There are a few changes to the keyboard like the addition of Android navigation buttons and a Google Assistant key.
Where the trackpad should be is a large space for the Razer Phone to sit. Once it is docked, a USB-C connector plugs into the phone. Your apps are then displayed on the screen. You can decide to use the phone as a touchpad or as a second screen.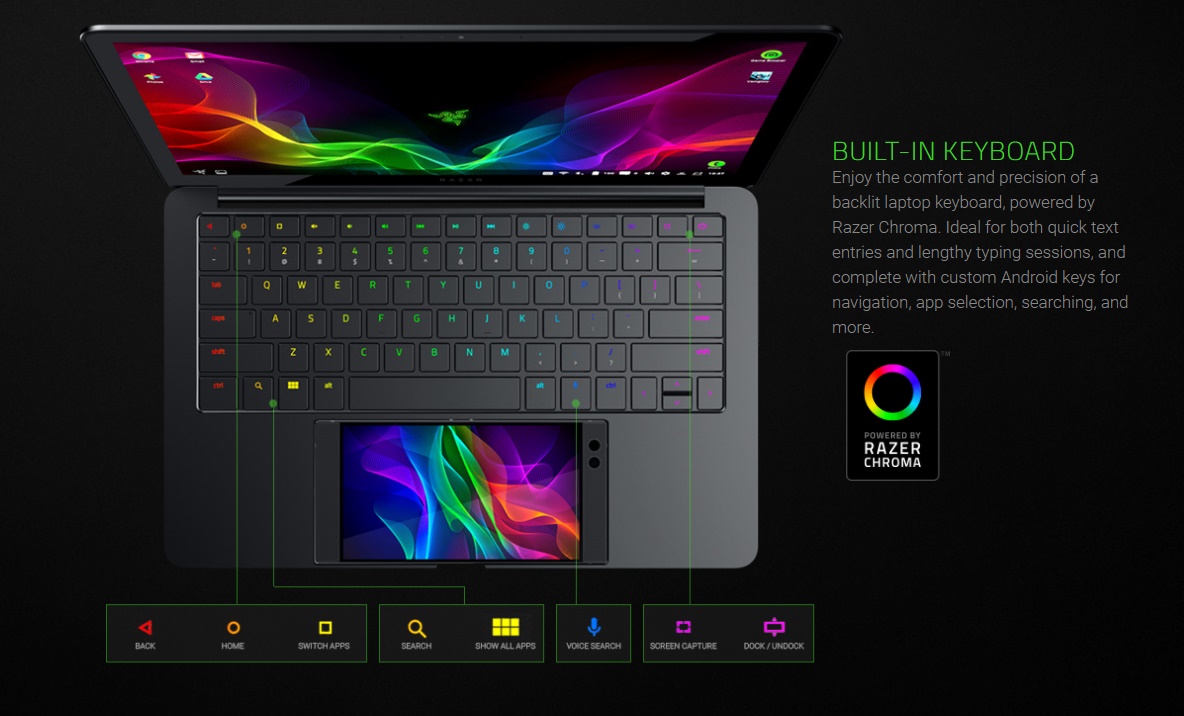 Although the device does use the phone's processor and RAM, it has 200GB of storage for files and games. It also charges the Razer Phone when docked as it has a 53.6Wh battery. Sadly, the device doesn't have its own speakers but makes use of that of the Razer Phone which is actually one of the best in the market.
The rest of the specs include a 720p webcam, a 3.5mm audio jack, a USB-A port, and a USB-C port.
Project Linda Price and Release Date
Project Linda is a prototype and there is no mention it getting released for sale anytiime soon.
READ MORE: Razer Phone: Here's the Official List Of 120Hz-Optimized Android Games
Last year, Razer showcased Project Valerie – a laptop with three displays which unfortunately was stolen at the show. It is nice to know that the event didn't discourage the company from demoing another cool though familiar device.