Apple's iPhone X, 8 & 8 Plus Q4 Sales Lower Than The iPhone 7 & 7 Plus YoY
A recent research finding showed that public interest on Apple's latest flagship iPhones was on the low side across all three major U.S carriers – AT&T, Verizon, and Sprint. As if that wasn't enough, a second research analysis has emerged painting a not-so-promising picture of the performance of Apple's  latest products. The latest data showed that U.S sales of the iPhone 8, 8 Plus and iPhone X represented a 61% sales of all iPhone sales in America last quarter.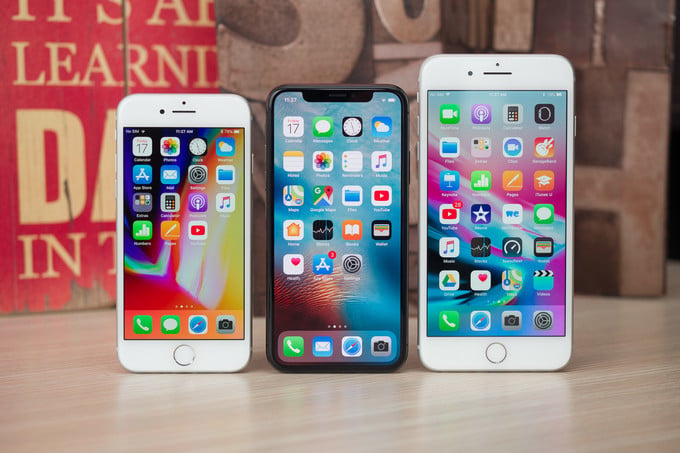 Apple's 2016 flagships – iPhone 7 and iPhone 7 Plus were able to command a much higher 72% sales of the total iPhones sold back then in Q4 2016. It is quite understandable that most fans preferred the iPhone X and so the late release of the X may have impacted on sales of the iPhone 8 and 8 Plus. Despite joining the party late, the iPhone X accounted for roughly 20% of all iPhones sold between October and December. So, it is expected that the records would tilt in favor of the new iPhones when the first quarter of 2018 ends in March.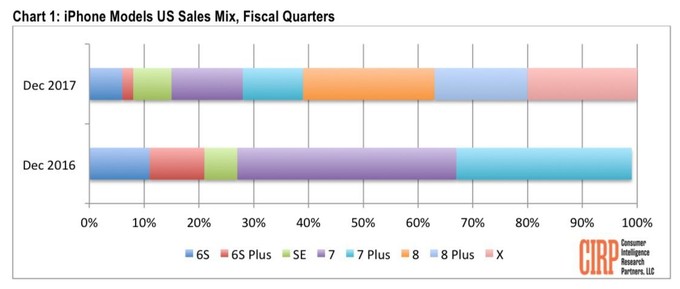 Popular Story: Man Bites An iPhone Battery In China To Test If Its Fake, Phone Explodes!
The iPhone 7 and 7 Plus still continue to sell strongly, accounting for about 25% of iPhone sales in Q4. This is followed by the iPhone 6s and 6s Plus with an 8% share, and at the bottom end of the table is the iPhone SE which happens to have the lowest specs among the lot. The iPhone 8 accounted for the most sales of all three new iPhones in the quarter under review. That is an indication that it is preferred better than the bigger-sized iPhone 8 Plus by many of those who have bought one already in the U.S.