Google Working On Own Custom Chips, But Next Few Pixels May Use Qualcomm Processors
by Habeeb Onawole ago0
The 2nd-gen Pixel phones are the first phones to feature a Google custom-made chip. The Pixel Visual Core chip not only improves the camera experience but it also compiles HDR+ images at a faster speed while consuming less energy than the main application processor. The Pixel Visual Core chip is just the beginning for Google.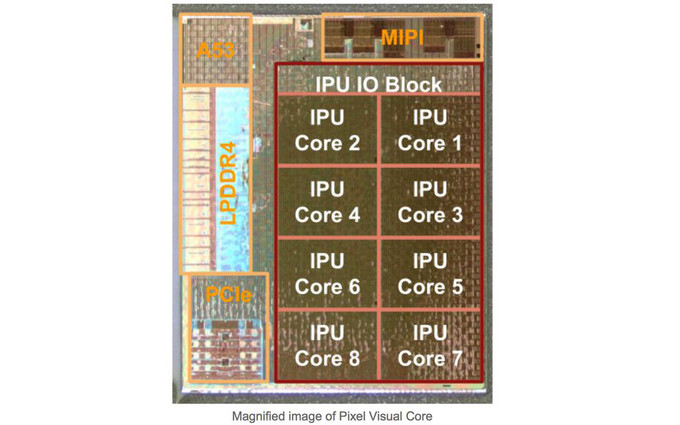 Google is in a race with Apple and to win that race, it needs to do things a little more differently. Apple is able to integrate its software seamlessly with the hardware in its devices because they (devices) use its own custom chips. Google wants the same with its devices and third party chips won't give it that flexibility. Its plan is to make more of its own custom chips.
The advantages that come with making your own chips are a lot but only if you have the money to invest in research and development, which clearly Apple and Google have.
What does this mean for suppliers like Qualcomm? It is surely a loss for them when a manufacturer decides to make its own chips. Imagination Technologies – makers of PowerVR GPU chips, and long-time Apple supplier, suffered hits on their stock value when the Cupertino-based company cut ties with them.
The switch to a Google SoC will not be instantaneous. While it is confirmed that we will see more Google custom chips with dedicated functions in the next generation of Google devices released in the next few years, Qualcomm may still supply the main SoC for a while.
READ MORE: Google Fuchsia OS Shown Running on Pixelbook
Earlier today, Google finalized its over $1 billion partial acquisition of HTC which will see 2000 hardware engineers transferred to Google and also grant the company access to HTC's intellectual property. These engineers will help Google further develop its hardware department which handles the development and design of the Pixel devices.
(Source)