Samsung Patent Reveals Foldable Smartphone With New Hinge Design
by Habeeb Onawole ago0
Samsung has been working on a foldable smartphone for years now. Last year, there were rumors it would eventually launch a foldable smartphone but it didn't. A new patent granted to the Korean giant shows off a new design and may also provide some info as to what is going on at Samsung.
It appears there are issues with the current design of foldable phones with a flexible display. According to the patent description, when the radius of curvature of the flexible display is too small, the display may get damaged. This damage may occur both in an unfolded state (due to tensile force) or folded state (compressive force).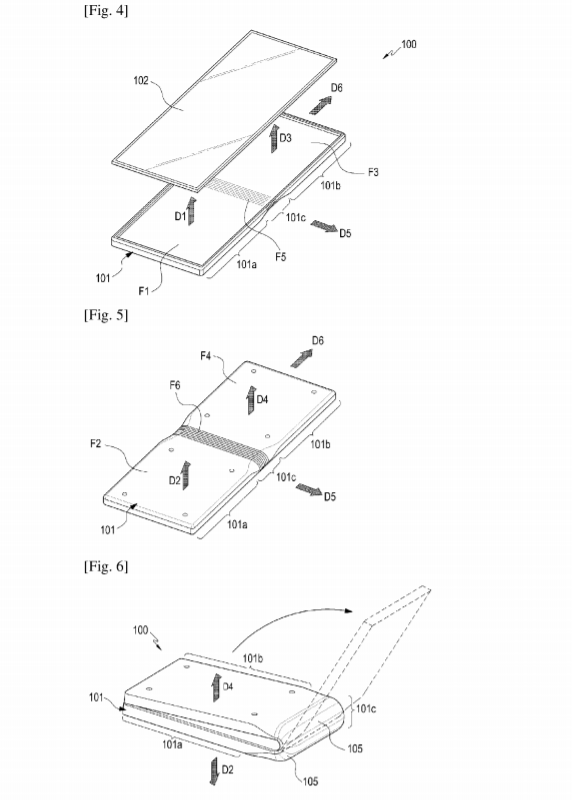 To avoid that, Samsung has come up with a structure that supports the display where it curves. This structure according to the diagrams in the patent is a hinge system which prevents damage from compressive or tensile force. The hinge system helps keep the radius of curvature at a set value, thereby preventing the display from damage.
The patent further explains that the hinge system also allows the foldable device to be bent to various angles. So rather than two main positions – completely folded and completely unfolded, the device can be partially folded or unfolded to a desired angle.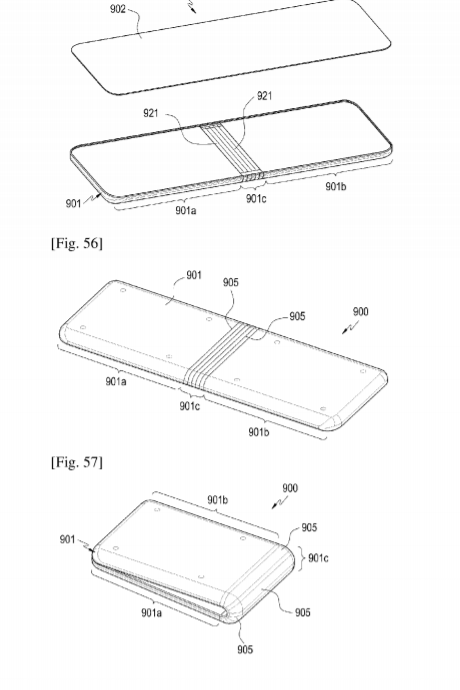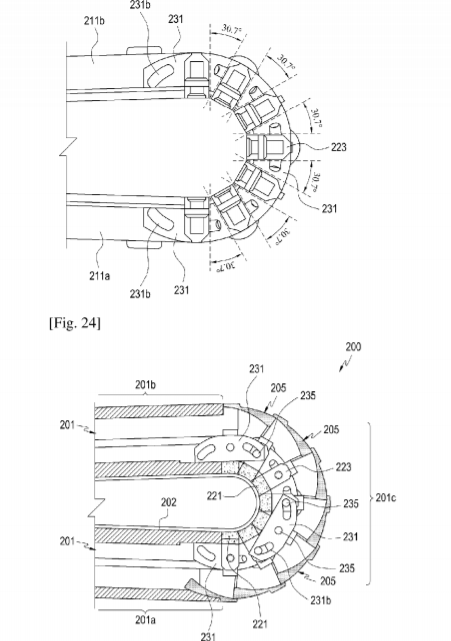 Some of the images of the hinge system look familiar. One is shown to look like what Lenovo used for the Yoga Book while another looks like the hinge system of the Microsoft Surface Book.
READ MORE: Leaked Samsung Patent Sketch Tips Galaxy Note 9 To Pack An Under-display Fingerprint Scanner
Samsung is reported to have showcased two foldable smartphones to a few people at a private meeting at CES 2018. One of them is said to have a fold-in design and the other folds out. Unconfirmed reports say Samsung may launch the device in November, 2018.
(Source)