Lei Jun Hints Xiaomi Will Continue To Open More Mi Stores in 2018
At the beginning of 2017, Xiaomi had hinted that it planned to open 200 new Mi Stores across China in a bid to boost its offline sales. The Chinese tech giant was able to achieve that and the result was a jump in its sales which enabled the company to rank among the top 5 smartphone makers globally for last year. Despite the number of Mi Stores spread across China, there are still large queues in these stores, especially during festivities.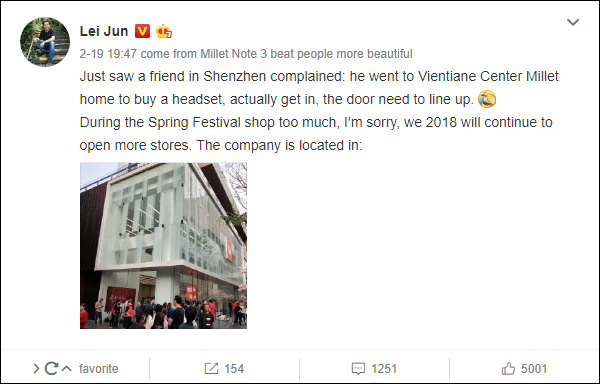 The Spring Festival saw a large number of fans trouping to Xiaomi's stores in various cities to make purchases and most times, buyers have to queue outside until it is their turn to go in. Xiaomi CEO, Lei Jun recently shared a story on his Weibo page about seeing a friend who went to the Mi Store in Shenzhen to buy a headset but had to queue to get in. The tech Czar apologized to fans and acknowledged that the Mi Stores are usually busy during Spring Festivals due to the increase in shopping. Aside from apologizing, Lei Jun hinted that his firm will continue to open more Mi Stores in 2018. Interestingly, the Mi Store in question was opened last year in Shenzhen and is Xiaomi's largest Mi Stores in China.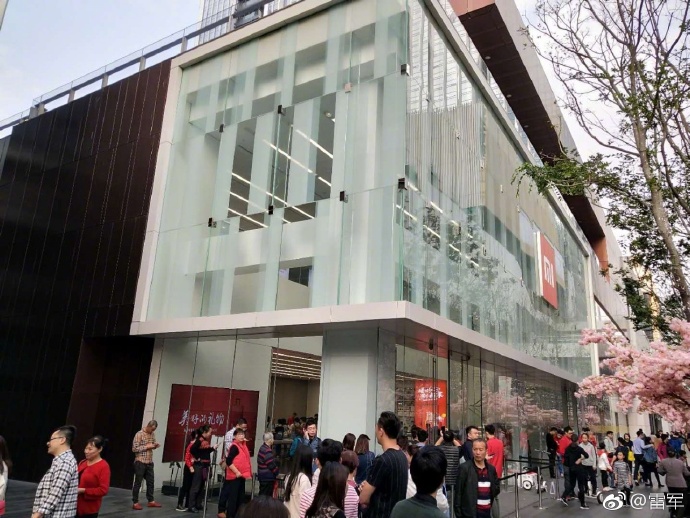 Read More: The All-New Xiaomi Redmi Note 5 Pro Dazzles In Hands On Photos
This statement isn't coming as much of a surprise, as the tech giant had also disclosed last year that it plans to open 2000 Mi Stores in three years. Half of the Mi Stores were planned to be located overseas and that mission is on course. Xiaomi continues its expansion in India with more partner stores and is set to open its first fully-owned Mi Stores in the country. Xiaomi also very recently opened its first Mi Stores in the Philippines. There are also Mi Stores in Russia, Spain and Italy. Apart from expanding its presence in China, Xiaomi will also look into opening up more stores overseas. So, this is definitely a good news.
(source)