Qualcomm Unveils Reference Design For VR Headset Powered by Snapdragon 845
by Habeeb Onawole ago0
Qualcomm's Snapdragon 845 will not only power the high-end phones of 2018 but will also appear in PCs and VR headsets.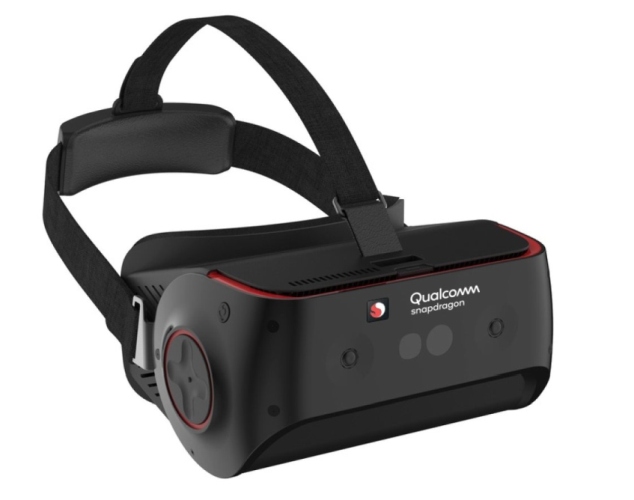 Last year HTC announced the Vive Focus standalone headset powered by the Snapdragon 835. Lenovo also announced the Mirage Solo with Daydream which is also powered by the SD835 at CES 2018.
As the year rolls by, we should see manufacturers release new headsets powered by the newer Snapdragon 845. Qualcomm Technologies has released a reference design for upcoming headsets.
In an official blog post, Qualcomm highlighted the features of the chipset which makes it great for VR and AR headsets. The Adreno 630 GPU is the part of the chipset doing the hard work.
It is said to offer a 30% increase in performance, 30% improvement in power efficiency and more than double the display throughput of the Snapdragon 835.
Qualcomm also announced a new technology called Adreno Foveation which uses a combination of "graphics rendering and eye tracking to understand where the user is looking".
Snapdragon 845 headsets will also use a combination of 6DoF (degrees of freedom) and SLAM (simultaneous localization and mapping) to track the body and location, allowing you walk around freely within a room without the need for sensors and cables. Qualcomm says this is achieved by the processing power of the Hexagon DSP and the Adreno GPU.
READ MORE: Huawei VR2 Promises IMAX-Like Virtual Video Experience
Unfortunately, Qualcomm didn't mention when we should expect the first Snapdragon 845 headsets. However, it does mention that the platform works with Google Daydream, Facebook's Oculus, and HTC's Vive ecosystems.