Digitimes: Full Screen Smartphone Shipments Will Account For 40% of the market in 2018
The year 2017 saw the steady influx of full-screen smartphone tailored after the likes of Xiaomi Mi Mix which could be termed as the pioneer of such a design. Th models invariably come with slightly reduced bezels but we cannot say they are bezel-less even though the definition of a bezel-less phone is still in contention. China-based market research firm All View Cloud (AVC) has released its projection for 2018 of smartphone screen sizes.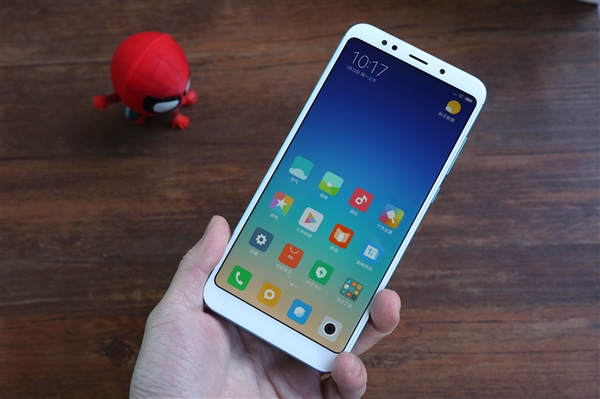 The firm projects that the adoption of all-screen displays for smartphones will extend from flagship models to mid-tier and even entry-level models in 2018. Also, the ratio of all-screen models will rise to over 40% of global handset panels shipments in the year. The company also predicts that almost all flagship models launched by major smartphone vendors in 2018 will feature all-screen displays in 6-inch and above sizes. AVC also predicts that the average smartphone display size will reach 5.6-inch in 2018.
Read More: Vivo APEX Officially Launched with Snapdragon 845; Mass Production Begins by Mid-2018
Samsung Display manufacturing arm was the largest beneficiary of the growing full-screen trend in 2017 with its shipments reaching 136 million units, or 64.6% of global shipments. Tianma Micro-electronics ranked second with 23 million units in shipments, and AU Optronics (AUO) was third with 13 million units, AVC data showed. Based on technology, shipments of all-screen AMOLED handset panels totalled 139 million units in 2017, reaching a penetration rate of 35.3%. Shipments of all-screen LTPS handset panels reached 46.1 million units or 6.7%, while those of all-screen a-Si models totalled 24.8 million units or 2.8%. The 5.X and 6.x size range were the most utilized full-screen sizes, accounting for 69.2% and 20.8% respectively. Specifically, 5.7-, 5.8-, 5.99-, 6.01- and 6.2-inch displays were mostly utilized.
(source)