Xiaomi Roidmi 3S Modernizes Your Car Stereo for less than $10!
The Xiaomi Roidmi 3S gadget is a must for every car owner who does not have a modern Bluetooth system in their car. You can now get the brand new Xiaomi Roidmi 3S FM modulator for less than $10 which is a limited time offer on Gearbest.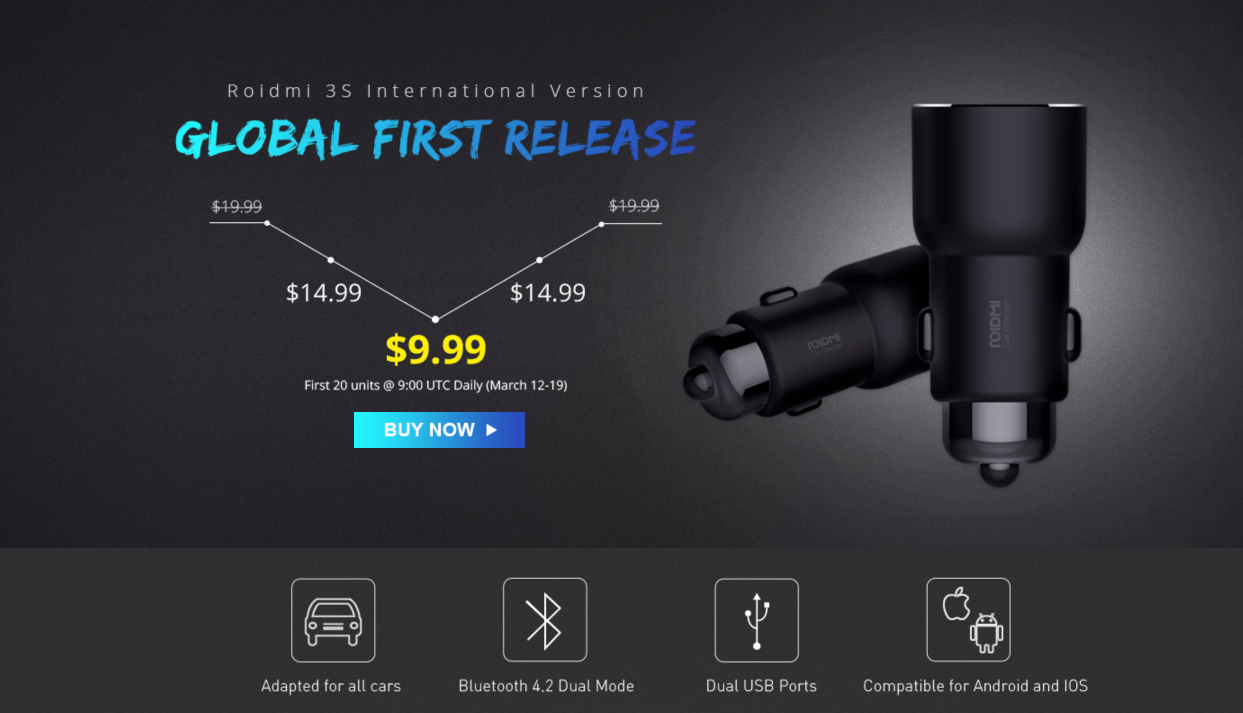 I've been using the previous generation Roidmi 2S for more than a year now and it works like a charm. In fact, this is my favorite car FM modulator that actually provides great sound quality (I use it in 2008 Honda Civic). Here is what I had to say about it in 2016 when I made a full review of it:
"I have to say that my search for the great budget FM modulator is finally over. I've tested some other cheap options out there but none of them could match the audio quality of the Roidmi 2s".
Check out Xioami Roidmi 2s video review: