Sony Xperia XZ2 and XZ2 Compact Outshine Galaxy S9/S9+ In Battery Test
by Habeeb Onawole ago0
Pre-orders for Sony's Xperia XZ2 and XZ2 Compact are already underway in different countries in Europe. For those wondering what the battery life for these two devices are, your question has been answered by the guys at Phonearena.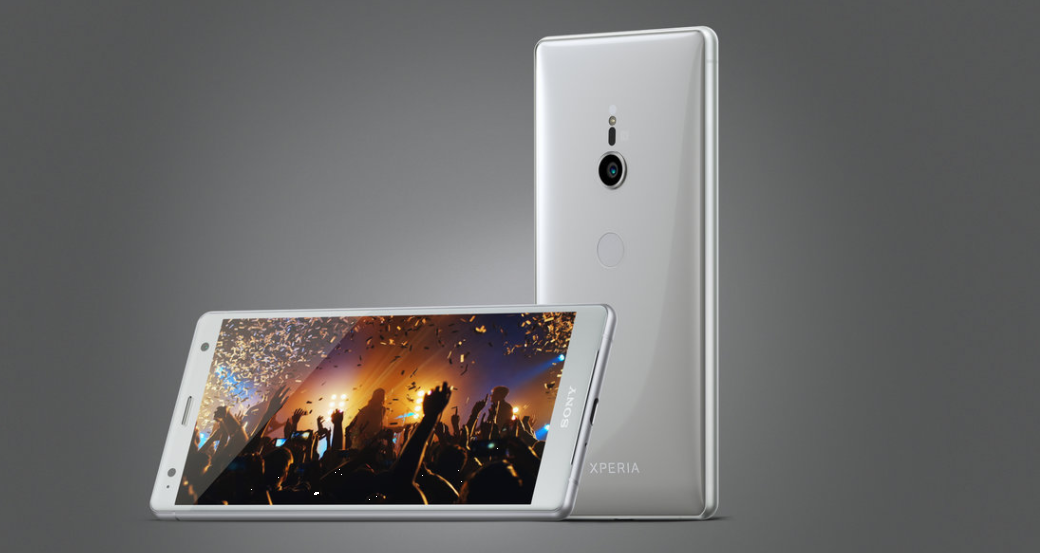 Before diving in, let's revisit the battery capacities for each device. The Xperia XZ2 comes with a 3180mAh battery which is a significant upgrade over the Xperia XZ1' 2700mAh. The XZ2 Compact on the other hand comes with a 2870mAh battery. Its predecessor has a 2700mAh battery too.
The Xperia XZ2 is able to last 8 hrs 54 minutes on a single charge. That is over 1 hr more than the Xperia Xz1 which may seem small until you remember that the XZ2 has a larger 5.7" FHD+ display as against the 5.2" FHD screen of the XZ1.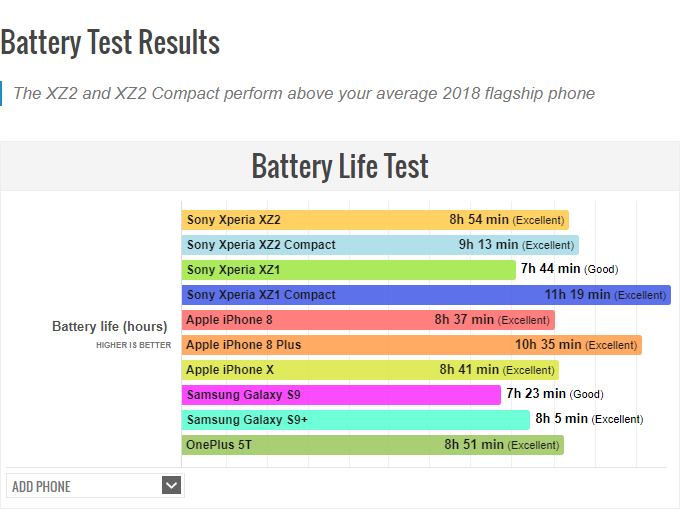 The Xperia XZ2 Compact lasts 9 hrs and 13 minutes on a single charge. That is a good two hours less than that of the Xperia XZ1 Compact. However, the XZ2 Compact has a bigger 5.0" FHD+ display compared to the 4.6" HD screen of the XZ1 Compact.
When compared to the Samsung Galaxy S9 and S9+, both of the new Xperia phones last longer. They also surpass the iPhone 8, iPhone X, and OnePlus 5T, but trail behind the iPhone 8 Plus.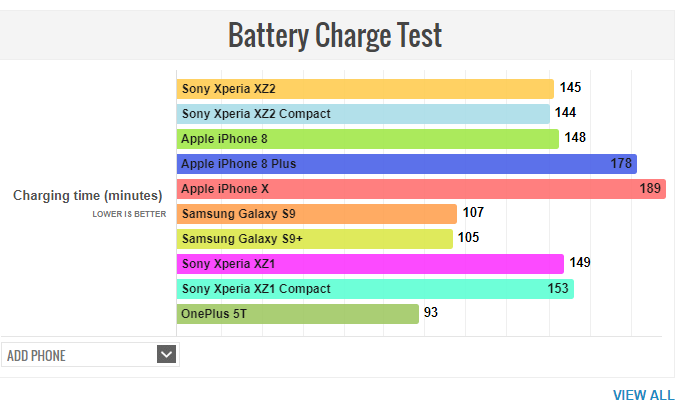 A depleted battery needs to be recharged, so how quickly it does so is equally important. Sadly, the Xperia XZ2 and XZ2 Compact don't do very well in this test.
The Xperia XZ2 takes 145 minutes to charge to full while the Xperia XZ2 Compact takes 144 minutes even though they both come with QC 3.0 chargers. Both phones still charge in less time than their predecessors.
However, they are no match for the Samsung Galaxy S9 and S9+ which charge way faster. The OnePlus 5T is still the fastest thanks to Dash Charge.
READ MORE: Sony H8176 UAProf Reveals 4K Display; Could it be Xperia XZ2 Pro?
So there you have it, the battery life and charging duration of Sony's newest phones compared to 2018 and 2017 flagships.
(Source)