Meizu Launches Kumamon Travel Set, Includes Power Bank, Suitcase and More
by Habeeb Onawole ago0
Before the Meizu E3 was officially unveiled today, there was a leaked photo that showed there would be a Kumamon Limited Edition variant but instead we got a J-20 Collector's Edition. However, the Kumamon-Meizu partnership is genuine as Meizu also launched a Kumamon Travel Set alongside the E3 today.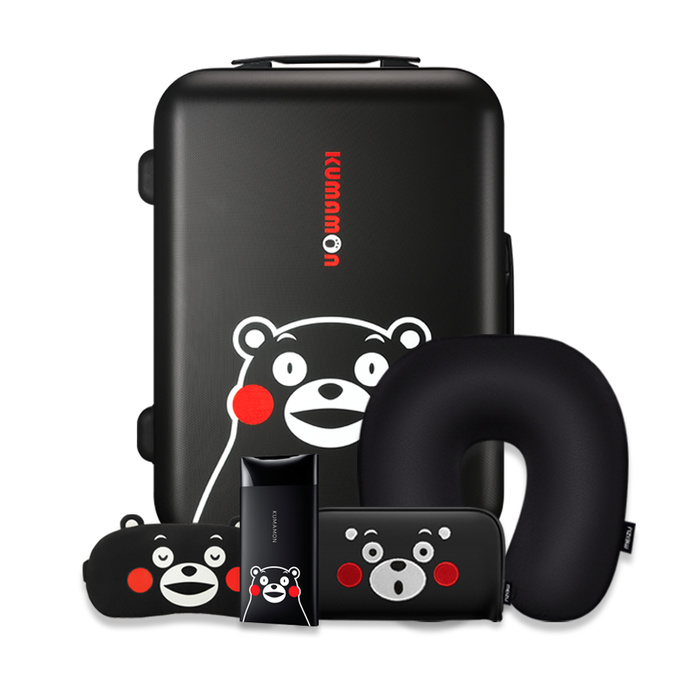 For those who don't know, Kumamon is a popular mascot in Japan created by the government of the Kumamoto Prefecture. The travel set includes a power bank, suitcase, sleep mask, neck pillow, and travel purse; all Kumamon-branded.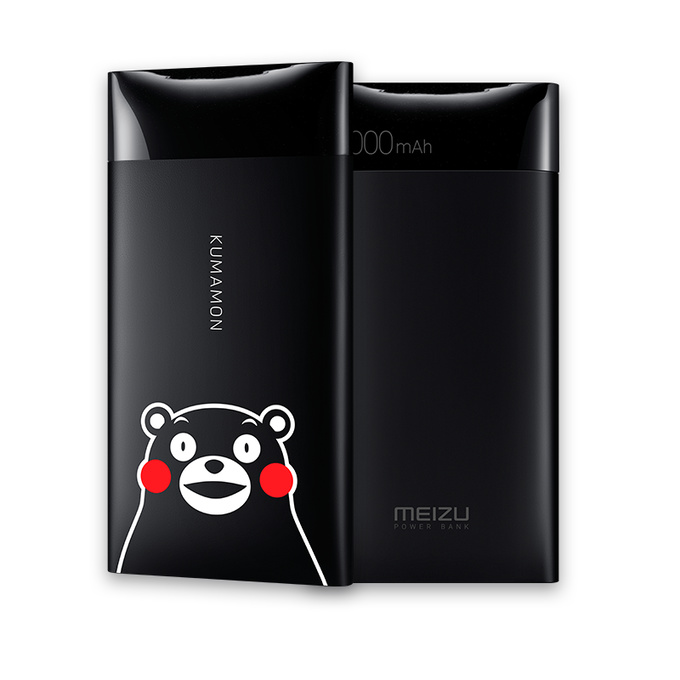 The Kumamon power bank is actually the same as the 10,000mAh Meizu M20 Power Bank released last year. The original M20 comes in white with a mix of green, gray, red, or black. If you are not a fan of white devices, you may want to grab the all-black Kumamon power bank. However, you will have to pay ¥199 (~$31) as against the regular variants which cost ¥169 (~$27). There is also an all-red variant but it isn't listed for sale yet.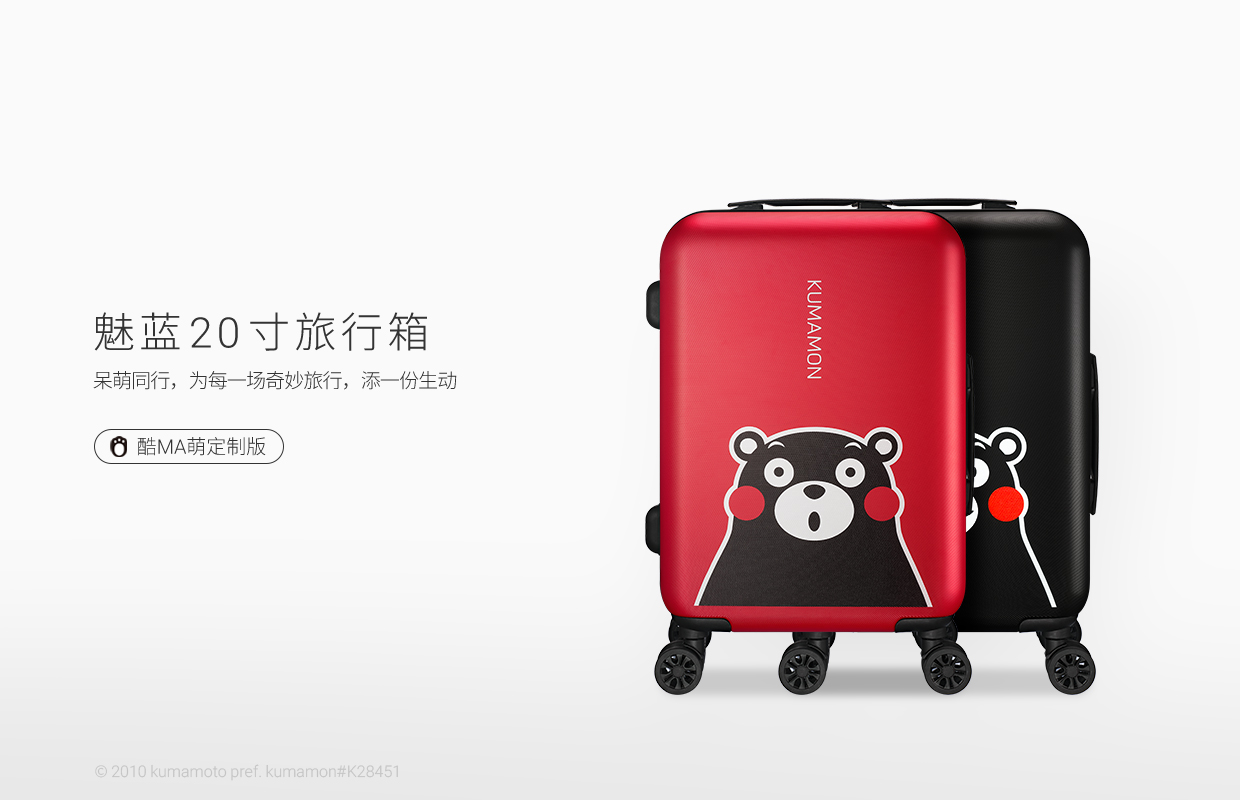 The 20-inch suitcase has two 360° wheels, a TSA-approved lock, and a lever that makes pulling it along easy. It comes in red and black but only the black is available for purchase at ¥349 (~$55).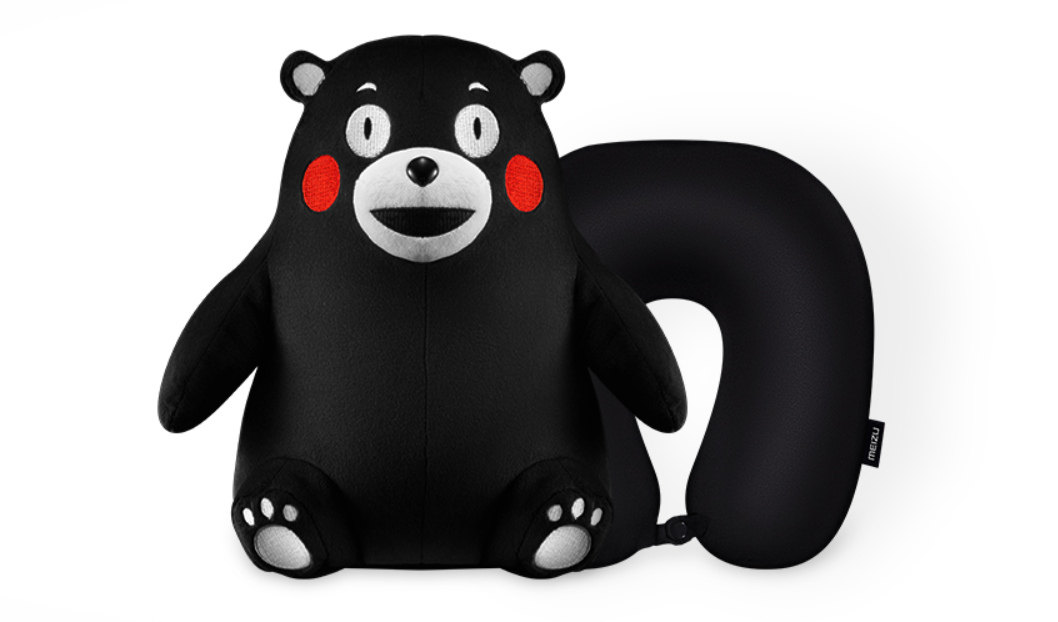 There is also a neck pillow that transforms into a small Kumamon bear when not in use. This serves a double function as you can switch between using it as a neck pillow or a stuffed toy for a kid. The neck pillow is priced at ¥79 (~$12).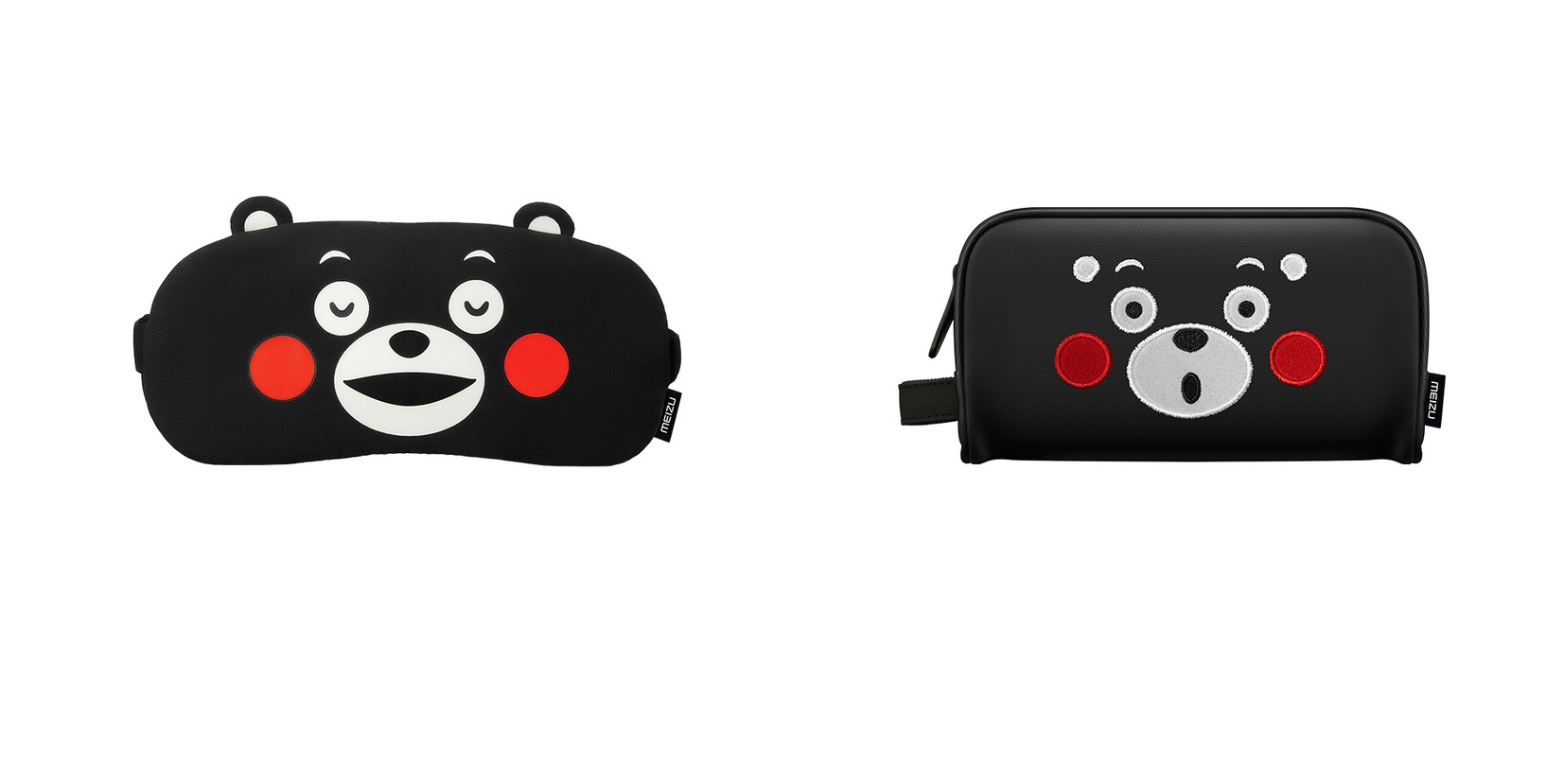 The travel set also includes a sleep mask that sells for ¥19 (~$3) and a small purse that you can store your phone, power bank, and sleep mask in. The purse is priced at ¥69 (~$11).
READ MORE: Meizu 16 Series to Debut Around August, Reveals Meizu Founder
The travel set does make for a great purchase if you are a frequent traveler. Meizu will also sell the whole set for ¥599 (~$95) which is cheaper than paying ¥696 (~$110) if you buy them separately.
Meizu has also released a Kumamon custom theme that can be downloaded on your phone. You can purchase the Kumamon set here on Meizu's official online store.