A recent report had revealed that LG may announce the upcoming LG G7 smartphone at the end of the next month and it will be hitting the shelves in May. According to a newer report on a South Korean publication, the LG G7 could be arriving in the market two versions featuring a LCD display and an OLED screen. This seems to be inspired from Apple's strategy of launching premium iPhone X with OLED panel alongside iPhone 8 and 8 Plus phones with LCD panel. A leaked video and a recently spotted render of the LG G7 has revealed that it would be coming with a notched display like the iPhone X.
Citing industry sources, the publication claims that the LG G7 variants featuring LCD and OLED screens will be packed with the same specs and the only difference between them could be the display type. OLED is a thin and lightweight display compared to LCD. Moreover, it costs twice more than LCD. Hence, the LG G7 with OLED display may carry a costlier price tag while the LCD display variant may come with cheaper pricing. These models could be aimed at different markets.
Selling LG G7 with different kinds of display will possibly allow to gauge which model is more popular and accordingly plan its future phones. According to previous reports, the LCD variant of the LG G7 may feature an MLCD+ display which is a new technology that consumes less power and offers brightness of up to 800-nits.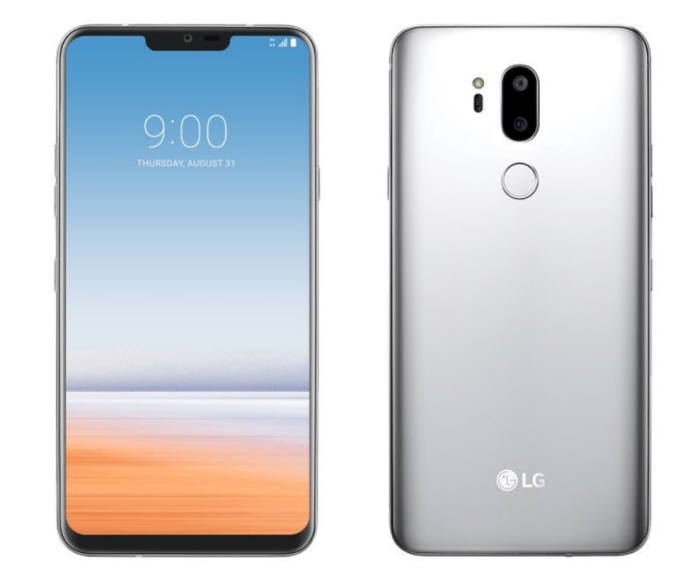 After encountering consecutive losses since a couple of years, LG decided to delay the arrival of LG G7. Hence, instead of launching it in the first quarter of 2018, it plans to unveil it in second quarter. Also, one of its newer strategies is to retain its existing flagship for longer duration by launching upgraded models. Hence, the South Korean company had launched the LG V30S ThinQ and V30S ThinQ+ at the Mobile World Congress (MWC) 2018. These LG V30 variants have more RAM and storage than the original phone.
Read More: Trademark Filings Reveal LG Working on MicroLED Displays For Phones, May Be Linked to Apple
LG G7 rumors that have surfaced in the recent past have revealed that it would be coming with specs like 19.5:9 aspect ratio screen that supports a resolution of 3120 x 1440 pixels, Snapdragon 845 chipset, f/1.6 aperture 16-megapixel dual cameras, 3000mAh battery, IP68 certified chassis, iris scanner, and support for modular accessories. The 64 GB LG G7 may feature 4 GB of RAM whereas the G7+ model may be packed with 128 GB of storage and 6 GB of storage. The LG G7 is likely to be priced between $850 to $900.
(source)