Xiaomi Mi Smart Rearview Mirror With Sony IMX291 Cam, AI Support Launched
Xiaomi has launched a cool smart gadget under its ecological chain companies. The product is the Mi Smart RearView Mirror similar to the 70 Minutes Smart RearView mirror which was announced last year. This model carries Xiaomi's branding and apart from that, it comes with some improvement in its feature and a more compact size. Despite the improvements, Xiaomi still retained the 999 yuan ($158) price tag the first-gen model was launched with.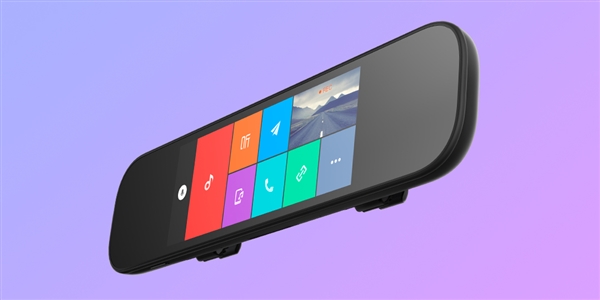 Design wise, the Mi Smart RearView Mirror is compact, packing a 6.86-inch touchscreen display with a resolution of 1280×480 pixels. This is smaller than the 8.88-inch display the first edition features. It still comes in black color only. There is also an improvement in the cooling system. An aerospace aluminium material is processed into the unique thermal wings to greatly increase the cooling efficiency.
In terms of the camera, the Mi RearView mirror packs a Sony IMX291 image sensor that is capable of capturing anything even in low light condition. This sensor uses 6 sets of full-glass spherical lenses with each of them having 9 layers of coating. It comes with a large aperture of f/1.8 and 150 ° large wide angle.
In addition, the device comes pre-installed with Advanced driver assistance systems, or ADAS which supports FCW (Forward Collision Warning), PVS (Preceding Vehicle Starting), and LDW (Lane Departure Warning). It will save the video before and after the collision. We can even watch the videos in the rearview mirror as well via a mobile APP in real time. The gadget also comes with an emergency wake-up system.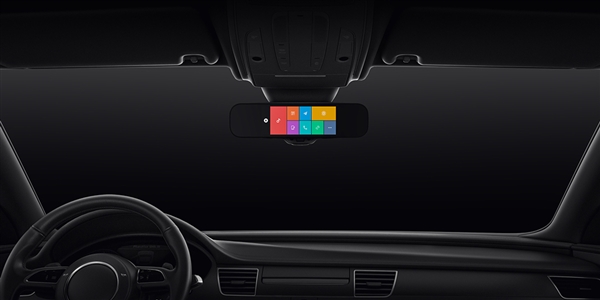 The Mi Smart RearView Mirror also supports front and rear double recording and reversing camera functions, which can clearly and comprehensively observe the road conditions behind the car and give the driving process more safety protection. The rearview mirror is also integrated with the new Small Love AI speaker and so supports voice command. Besides simple operations such as increasing or decreasing the volume or capturing videos and photos, you can give 'smart' commands such as 'I would like to go to the nearest airport' or 'play the latest song of Maroon 5'. By the way, this mirror has a huge amount of media resources including radio stations and music.  The smart rearview mirror can also connect to the Mi Home app such that users can control their connected home appliances directly from your car.
Read Also: A List of Our Favorite Xiaomi Smart Products
The Mi RearView Mirror will go on sale on April 3 via Jingdong, Mi Home, Suning, Lynx, Xiaomi Mall etc. simultaneously.