A List of Our Favorite Xiaomi Smart Products
by Habeeb Onawole Mar 5, 2017 4:11 pm1
Xiaomi releases at least one product every week via their Mijia crowdfunded platform. It is important to mention that a number of these products are released by other companies that have a partnership with Xiaomi. Sometimes it is hard keeping track of all these products and we tend to miss out on some. This post contains our favorite ones released over the past couple of months and some we didn't cover but still think are pretty cool.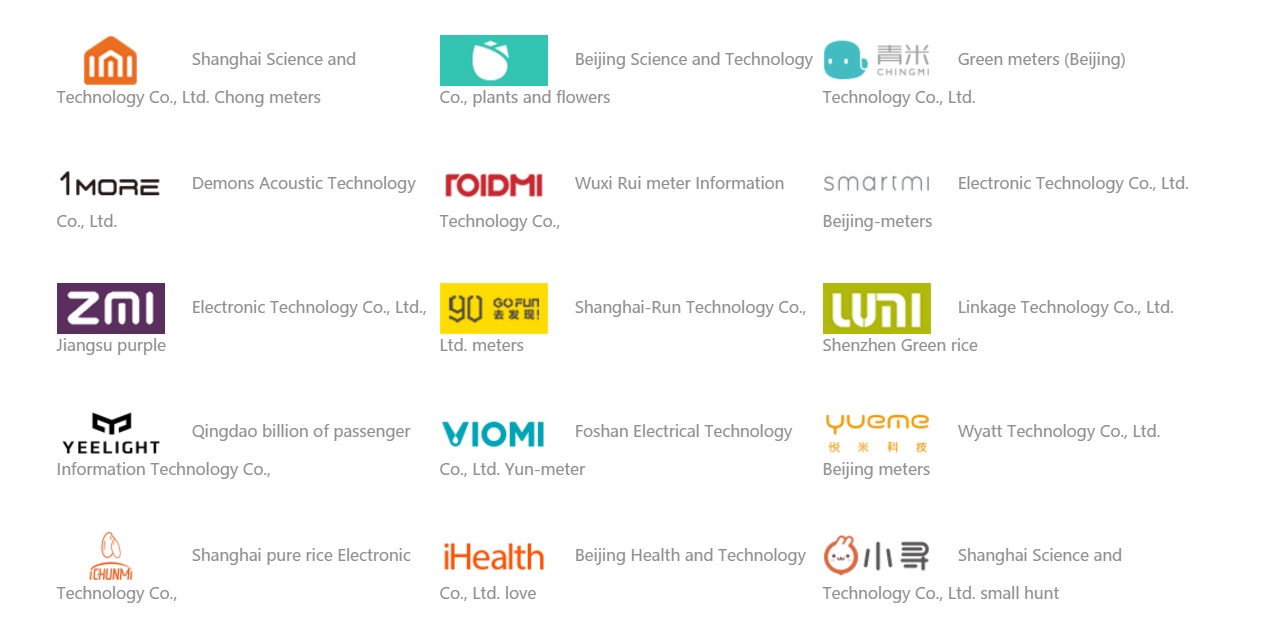 Populele
The Populele is Xiaomi's take on the musical instrument called a Ukelulele. The Populele is not just a musical instrument but a smart one at that. It has a companion app that teaches a novice how to play the Populele and become good at it in just five minutes. The Populele itself has in-laid LEDs that light up when a key on the app is pushed. The Populele costs just ¥399 (~$58) and will ship at the end of March.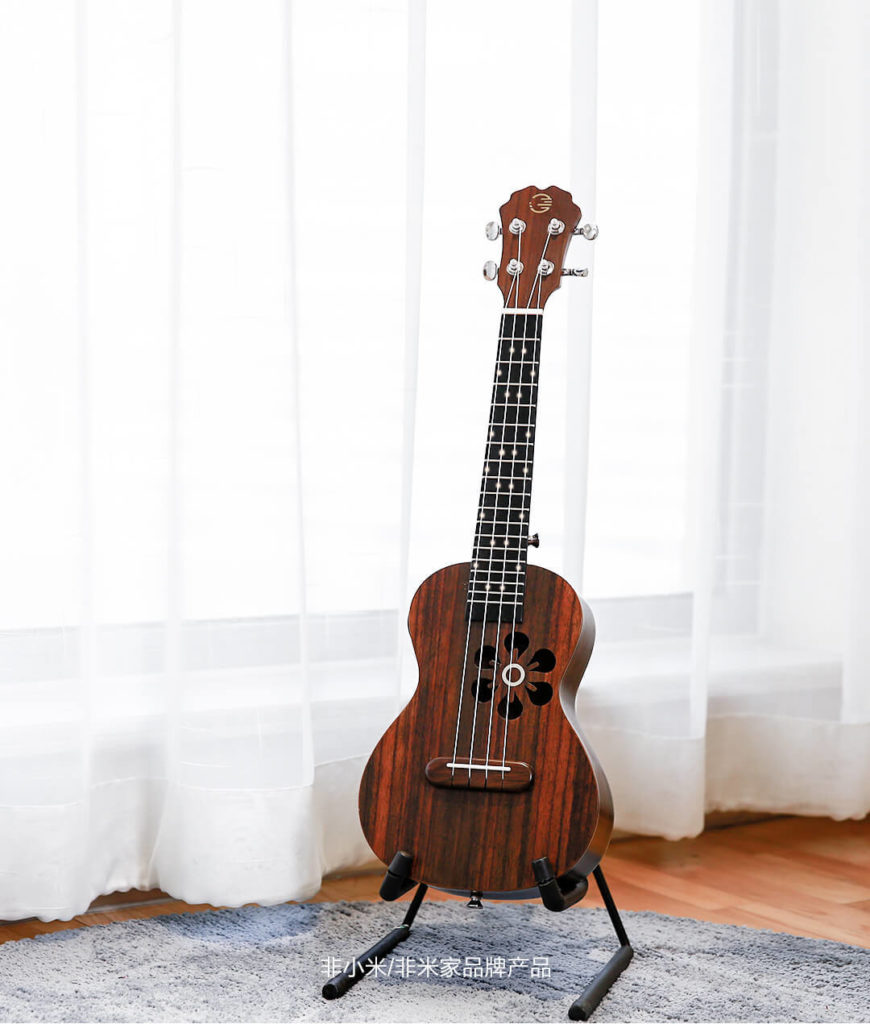 Smart Rear-view Mirror
Most modern cars now come with a parking assistance system that is a combination of a camera that captures what is behind you and  a display that shows what the camera sees.  The live-feed can either be displayed on a monitor embedded in the dashboard or in the rear view mirror. This product belongs to the second category. However, it does more than just help you to park. There is forward collision warning, lane departure warning, and preceding vehicle starting. The Xiaomi smart rear view mirror is available for ¥999 (~$145).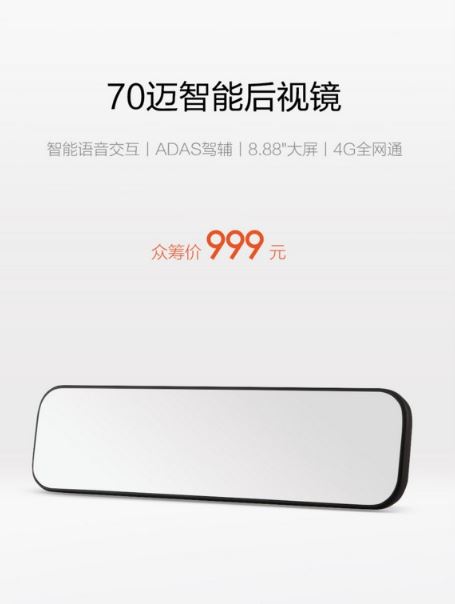 Xiaomi Selfie Stick/Tripod
This is one of my favorite Xiaomi products. This is a selfie stick and tripod in one device. It's not the first of its kind as Huawei launched something similar earlier this year.
Selfie sticks are not as popular as they were a few years ago but we will all agree that quite a large number of people are now into video content creation. You do not need an expensive camera rig to begin making your own videos as a phone with a good camera will do the job, but you can improve the quality of your videos if you own a tripod and not have to deal with stabilization issues. I like to think of this as a tripod that doubles as a selfie stick and not the other way round. For just about $13, you can have this 2-in-1 product.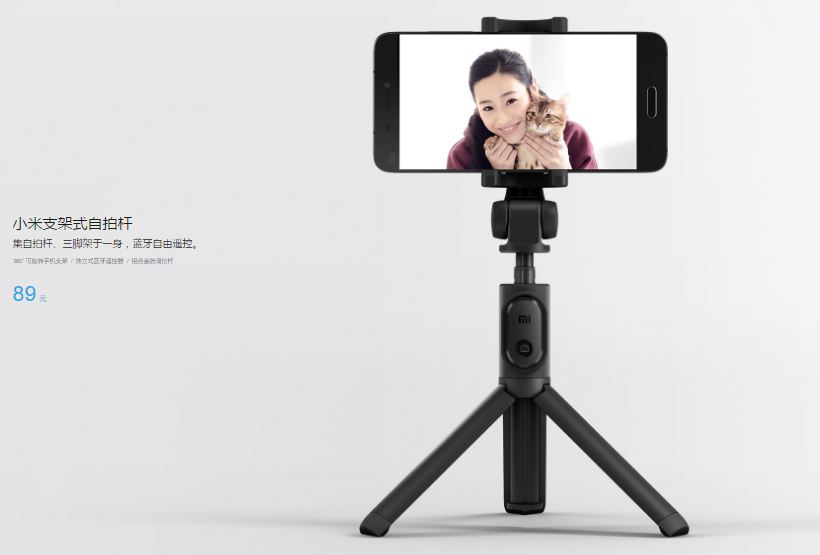 Turok Steinhardt Sunglasses
Xiaomi is not new to glasses as this is their second one in a span of two months. They announced the Roidmi Glasses with anti-UV protection back in January and now they have followed it up with the Turok Steinhardt Sunglasses that also filters out ultraviolet rays. The difference is in the looks. While the Roidmi has a formal appearance, the Turok Steinhardt is for casual or semi-formal occasions. So it doesn't hurt to own a pair of both.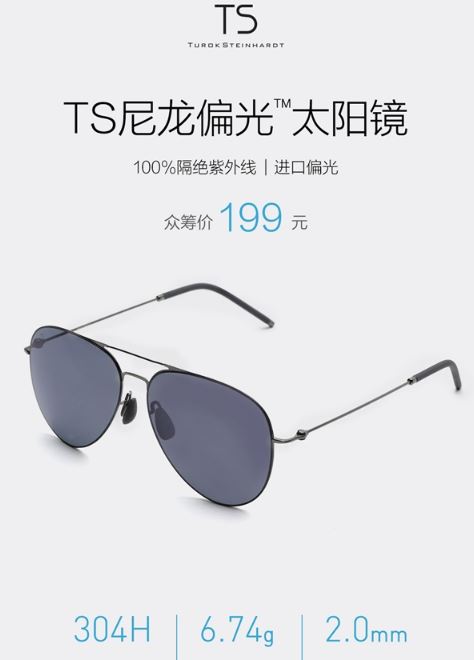 READ MORE: A New Version of The Xiaomi Mi Note 2 Spotted on TENAA
Huahuacaocao Smart Flower Pot
Yeah, I can't pronounce it either. This is basically a flower pot with some smart features built-in such as moisture and fertilizer sensors to alert you when your plant needs care. The flower pot comes with an accompanying app that lets you monitor the "vitals" of your plant and let's you know when the 350mAh in-built battery needs a recharge. The battery is pretty strong, as you might end up not charging it more than four times in a year. The app also provides info on more than 3200 species of plants and how to care for them.
Xiaoxun Kid's Phone Watch
The Xiaoxun Kid's Phone Watch is a way to keep an eye on your kid(s) while he/she is out of the house. It has a 1.44-inch touch display, built-in GPS and a nano SIM card slot (2G, 3G, and 4G networks supported) allowing you know your child's position and also communicate with them via texts and calls.  Communication is one-way only but there is a dedicated SOS button the child can push to reach you. There is a 420mAh battery that can last up to 4 days on a single charge. It also has a companion app that let's you create a sort of safe zone for your child to play in. Once the child is out of that safe zone, you get an alert. The only issue you might have with this watch is choosing a color for your kid. You also don't have to worry about it getting damaged if your child takes it swimming as the watch is hermetically sealed.