Last week, the Meizu 15 trio were seen on TENAA. Not only did we get to see the full specs, but we also got sample photos. If you want to feast your eyes on the real device, you can take a look at new live photos of the Meizu 15 Plus and Meizu 15 that have just surfaced online.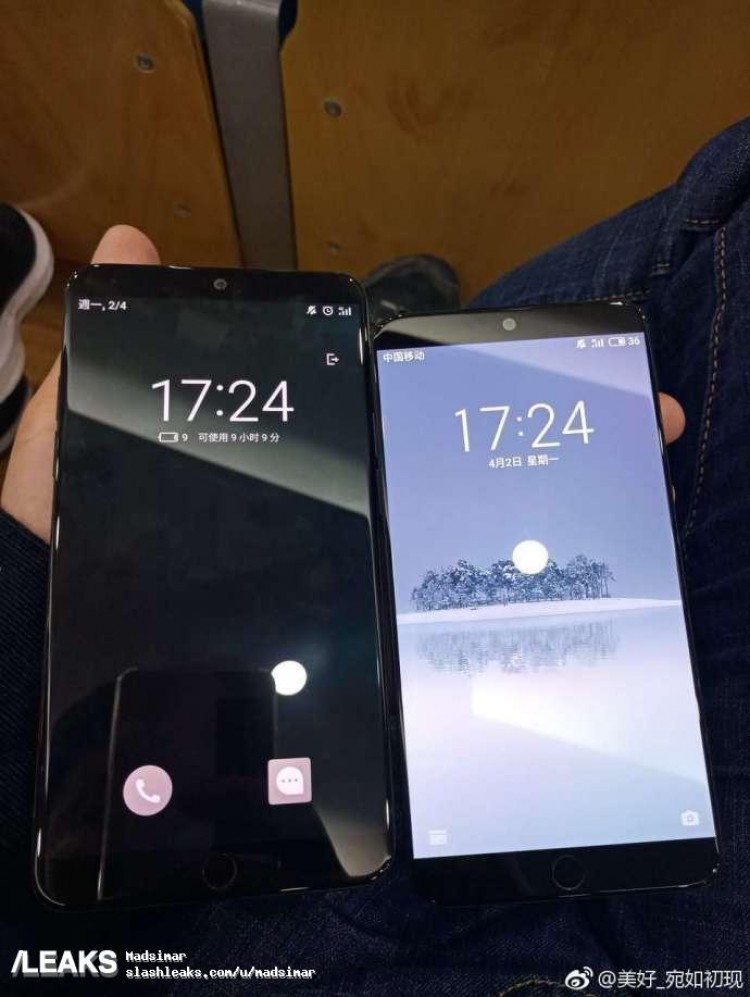 In the first image we see the Meizu 15 (R) and Meizu 15 Plus (L) side by side. Both have AMOLED displays with a 16:9 aspect ratio, but the Plus is larger at 5.95" as against 5.46" for the non-plus variant.
As shown by TENAA, there is a circle home button that doubles as the fingerprint scanner on both phones. At the same spot on the top bezel is the front facing camera, a 20MP sensor on the Meizu 15 and 15 Plus. Another photo shows just the front of the Meizu 15 with the screen unlocked.
A third photo shows us the rear of the Meizu 15 Plus. We get a close look at the dual cameras – a 12MP + 20MP duo, and Meizu's signature ring flash. The back is actually covered in glass with a brushed metal look. It is also reflective as there are light streaks visible on it.
READ MORE: Meizu Patents New Fingerprint Recognition Method For Full-Screen Phones
Meizu has not revealed a launch date for the phones yet. However, we believe an announcement is around the corner.