China's Tech Trio of Huawei, Xiaomi & Vivo Working Towards a Major Push Overseas
One of the major yearnings of the millions of fans Xiaomi has overseas is that the brand should become available in their country. So too, those who admire other top Chinese phone makers – Huawei, OPPO, Vivo, look forward to their presence in the global market. Huawei has never ceased to disclose its intention of going global. The company was already one foot into the U.S market before the US government's intervention allegedly based on security concerns scuttled that move. There are indications that the Chinese phone makers, Huawei, Xiaomi and Vivo are individually perfecting plans towards taking their trade to overseas territories.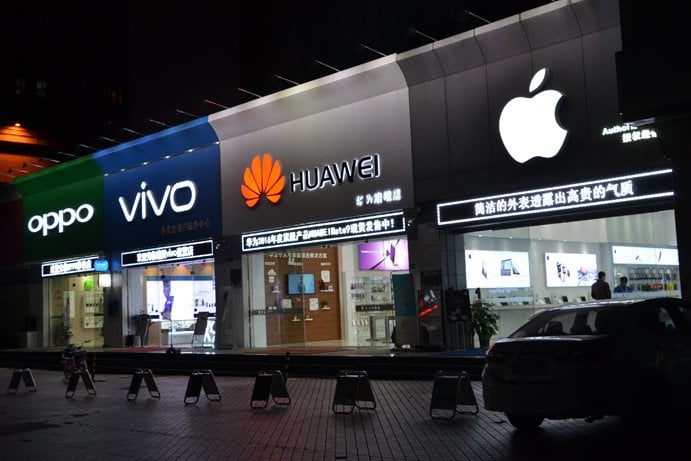 According to sources, overseas markets are likely going to be key to all brand's growth strategies in 2018. With their major presence being in the Chinese market which is getting saturated, the tech giants can only record more shipment volumes by heading overseas. Xiaomi is expected to consolidate on the success recorded n India last year. The company will also include other emerging markets in their strategy of raking up 125 to 150 million shipments. The move will be bolstered using a number of premium devices which are reportedly in the works. This is in a bid to improving the company's already lofty image.
Apart from Xiaomi, BBK subsidiaries – OPPO and Vivo are also looking to regain lost grounds. The growth rates of these brands have recently seen a decline. In order to remedy this situation, both companies are set to target emerging markets throughout the rest of 2018 with a number of budget-friendly and AI-focused smartphones set to begin shipping sometime this quarter.
Read Also: Huawei-US Government Saga Barring OPPO From Effecting US Entry Moves
Huawei ranks among the top 3 global phone makers in terms of shipment volume but that isn't enough. The company shipped a total of 153 million devices in 2017, putting it just behind Apple in terms of shipments volume. However, the company is looking to overtake Apple as the second largest phone maker and even knock off Samsung out of the top spot. According to internal sources, Huawei is aiming for 200 million smartphone shipments in 2018 which could see them overtake Apple. That will be boosted by the calibre of new releases we see from the Chinese tech giant. The recently announced P20 lineup's focus on AI and photography is expected to play a major role in capturing new customers. Huawei is also lining up the Honor 10 with a focus on" Beauty in AI" to join its arsenal next month. The Chinese firm hinted that it has not given up on the US market but in the meantime, its focus seems to have been shifted to Europe and the U.K. With these plans, it may not be too long before the likes of Xiaomi, OPPO and Vivo become household names globally.